Today is our last day in Sedona, tomorrow we head back to Colorado. After hiking at Red Rock State Park (see previous post) we headed up to the top of Airport Road, from which you can see a lot of Sedona. We weren't the only ones here, as the sun started to lower itself toward the horizon people started to arrive in bunches.
Views from the top of Airport Road in Sedona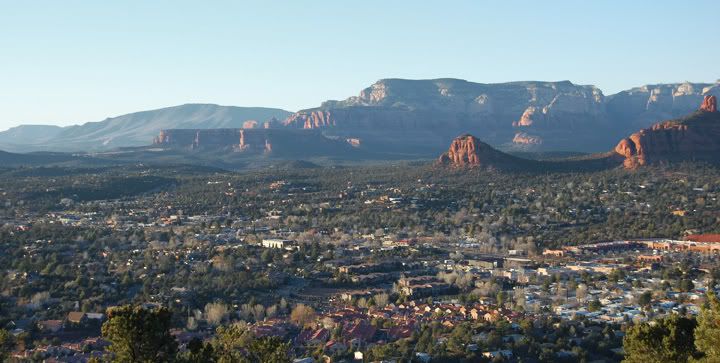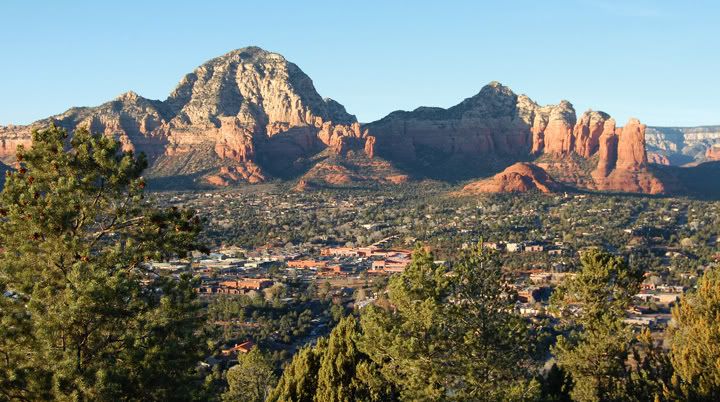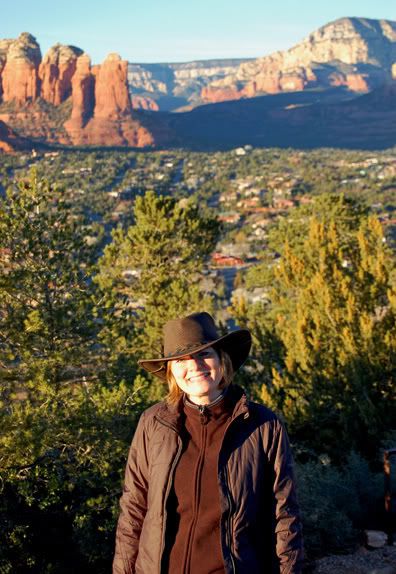 It actually got a bit crowded so we took off for the time share and watched the best sunset this week from the balcony. We've had amazing weather here in Sedona this week, but clouds were approaching and tomorrow it was supposed to be cloudy. The clouds made a beautiful sunset.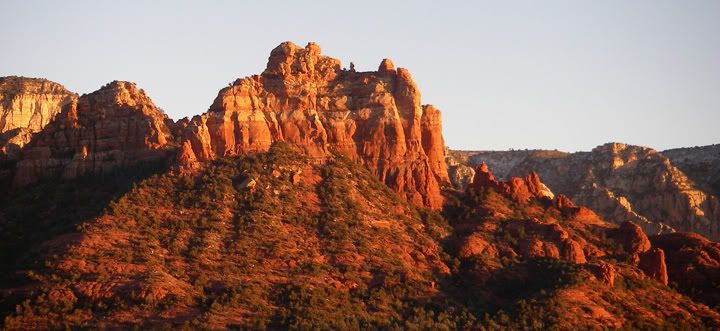 Sun low on the horizon
Same rocks as above at sunet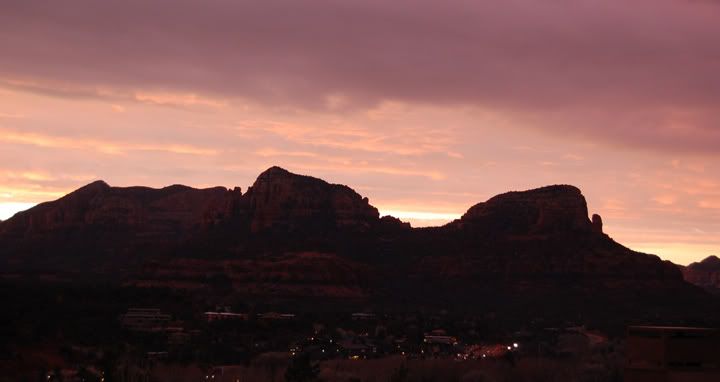 Orange skies turn purple as night approaches