Through the magic of time travel I'm able to post from the future! Well, not really. I'm just so behind on my blog that I've already been able to use my cross country skis 3 times. That's how some of these pictures came about. It's already April as I type this and more snow is on the way :)
This is me x-country skiing in the future
But lets go back in time to Saturday, March 7th since that's when the whole cross country skiing idea came in to fruition. I live just around the corner from the REI Fort Collins store. Usually on Saturdays I head out early for some snowshoeing but yesterday I was lucky enough to be able stop in at REI before heading out to my full moon snowshoe (see previous post) which didn't start until the early afternoon.
I went to REI because I was looking for a day pack. I had narrowed it down to two or possibly tree brands/models and decided to check out the REI members only garage sale, hoping to find one that was slightly used and less expensive than a new one.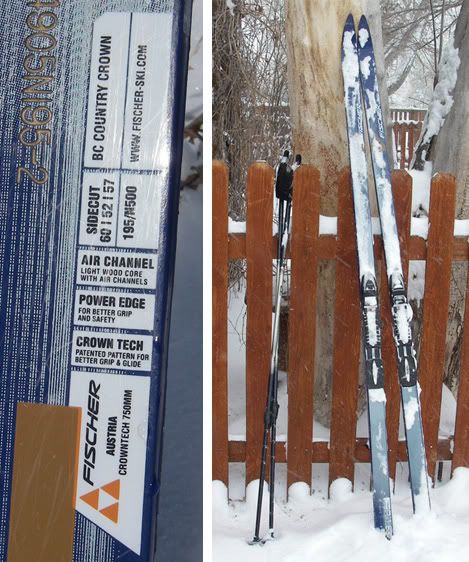 My new-to-me cross-country skis: Fischer BC Country Crown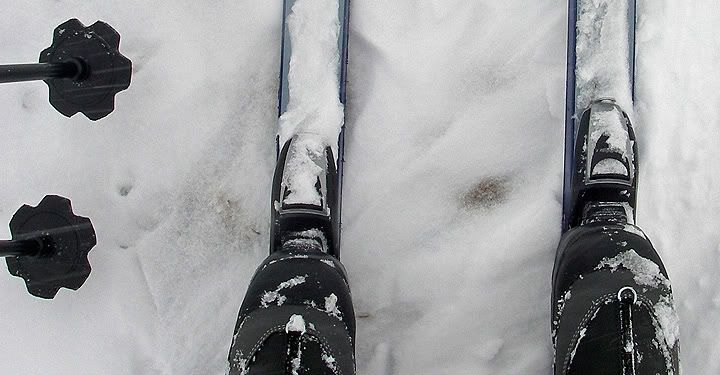 I love the easy push button release Rottefella NNN-BC bindings
I didn't find any used packs at REI that I wanted but I did come home with a pair of used cross country skis with bindings for $30, a pair of used xc boots for $15 and a pair of used ski poles for $18.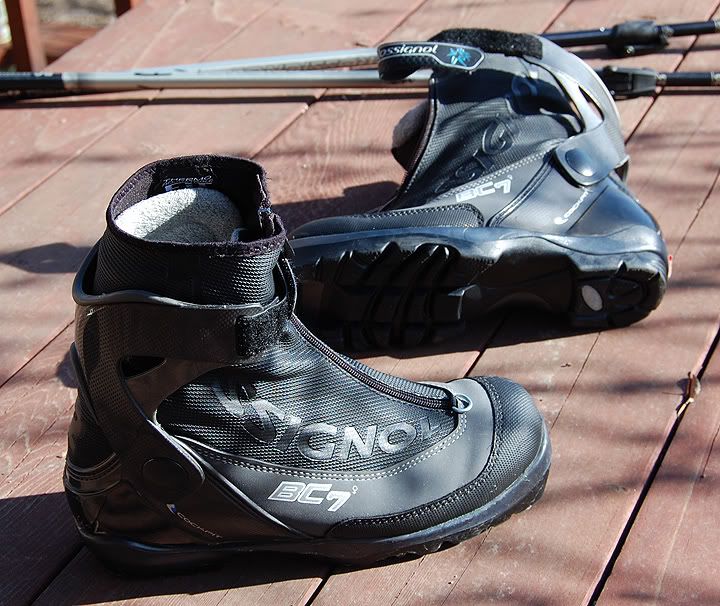 My new-to-me Rossignol BC7 boots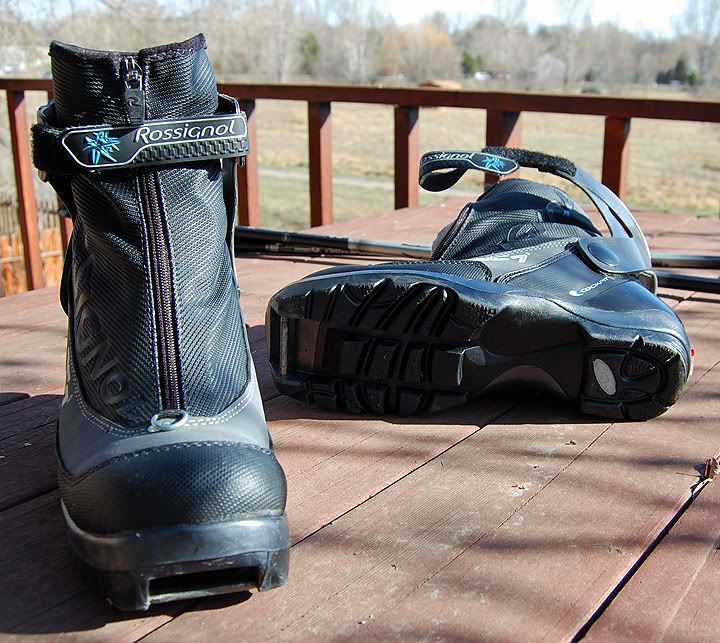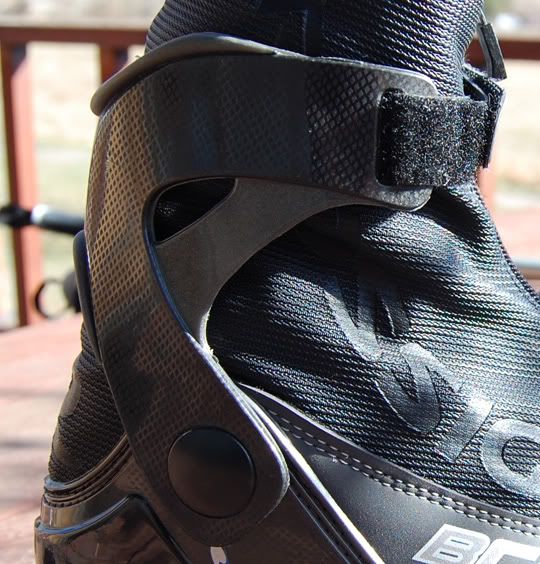 I love the sturdy design of this boot, it's very comfortable - so much better then those
Alpina boots
I rented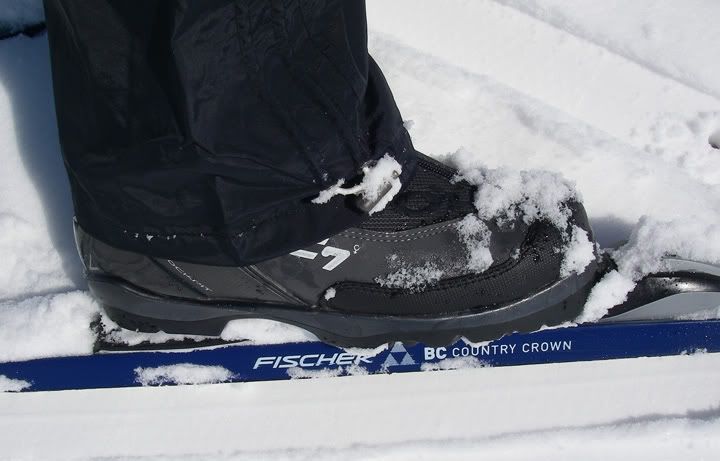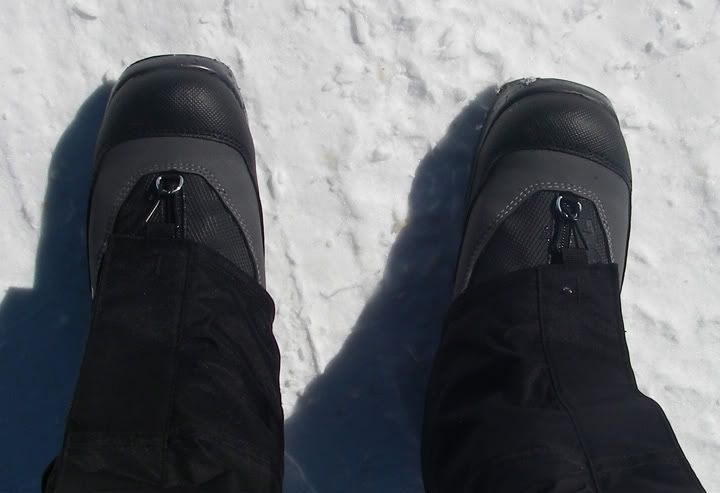 They even have a metal ring for attaching gaiters
I really enjoyed cross country skiing two weeks but I definitely wasn't ready to buy new gear until I figured out how much I really liked cross country skiing and where I liked to ski and on what types of trails. I imagine that by the time I get my new skis I will have these things figured out plus which type of skis to get. But first I have to learn how to ski.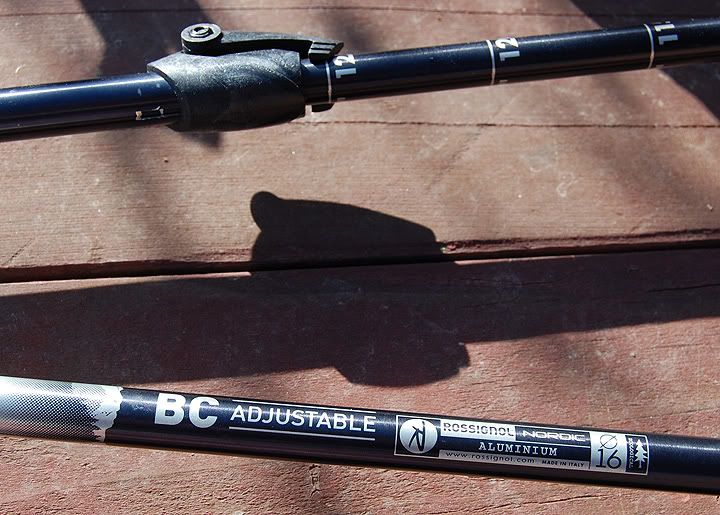 My new-to-me Rossignol adjustible poles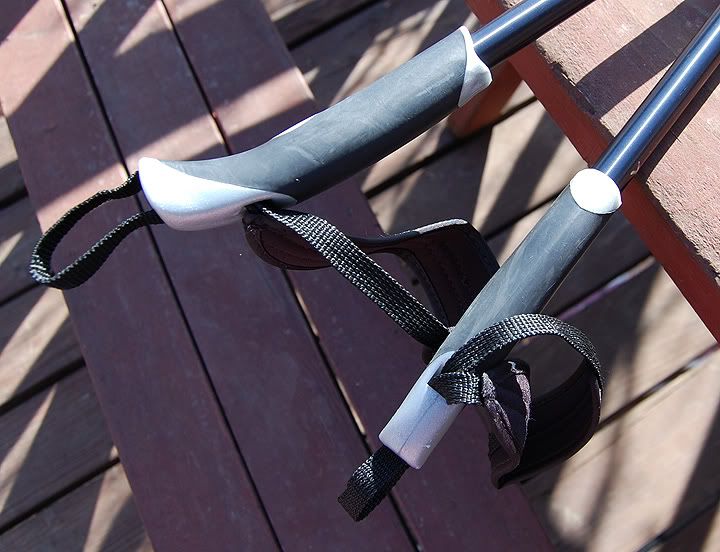 I have small hands and these small rubberized hand grips fit my hands well
I was really glad that I did a bit of research on xc skis two weeks ago after my first time skiing even though I had no plans on getting skis this soon. When I walked in to REI and saw all this xc gear, I already knew things about it, which made my decision to buy so much easier. Buying this used gear saved me hundreds of dollars. Coincidently, these same brands and models that I bought used where the ones I was thinking of buying, when I was ready to buy new.