Day 7 - 150 miles through North Carolina and Tennessee
Today we were going to split up and ride solo. I was heading down to Deals Gap and the Cherohala Skyway. We left the motel and I headed back up HWY 28. This is the way we came into town yesterday and I wasn't complaining about riding it again. It is my favorite section of road on this trip for agressive riding. Very low traffic, nice surface, no gravel, and lots of
tight curves with elevation changes.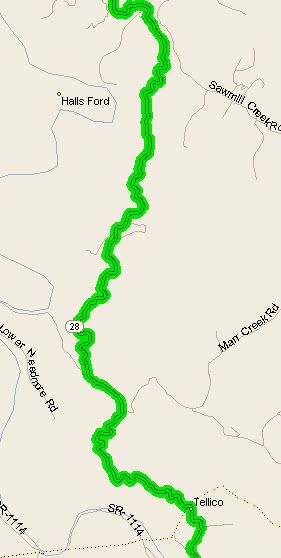 HWY 28 Betweeen Tellico and Lauada - Great Section!!!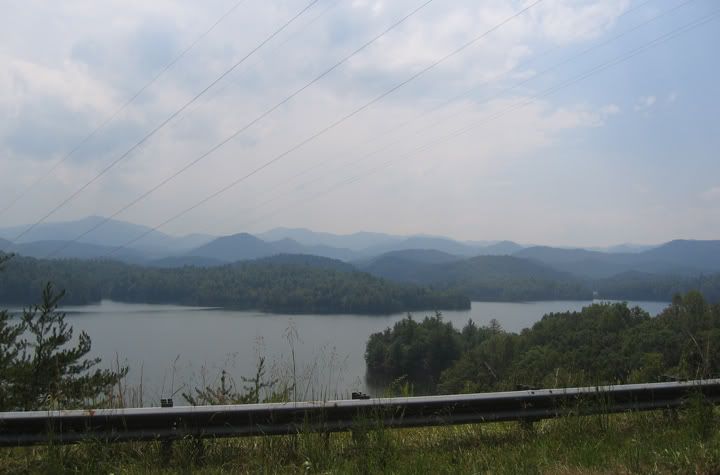 Along 129 heading towards the Dragon
I was supposed to ride HWY 28 all the way to Deals Gap and "The Dragon" but it was closed for construction. The detour took me east to HWY 129 and then north. "The Dragon" is part of HWY 129 so I ran right into it.
The start of "The Dragon", this is the store at Deals Gap where everyone stops
Map of The Dragon






Action shot from The Dragon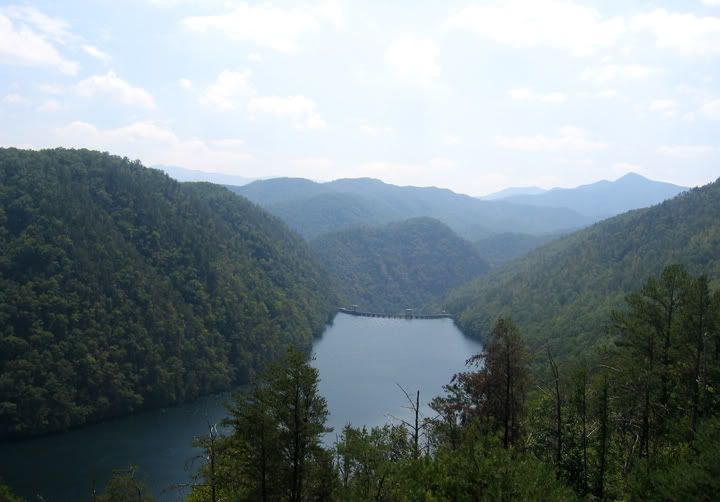 Dam on the Dragon
Some say the Dragon begins on the North Carolina side at Fugitive Bridge with a view of the Cheoah Dam where Harrison Ford jumped in the movie The Fugitive. It ends 14 miles across the mountain at the Tabcat Creek Bridge in Tennessee. US129 climbs through The Slide, a steep series of "S" curves where one would not want to meet a tractor-trailer.
The road then levels and straightens until a series of curves approaching the Crossroads of Time, one of the main hangouts for cyclists. Next comes Deals Gap and the Tennessee State Line.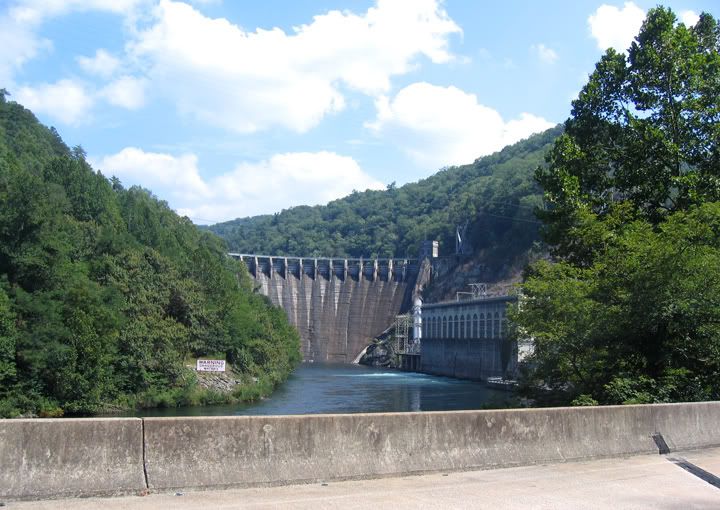 Cheoah Dam from Fugitive Bridge
I'm glad I rode The Dragon but have to say that is was not a great experience. The road itself is great but having to worry about speeding (30 MPH limit) takes away from it. I would have liked to be able to go 5-10 over but there were LEOs all over it sitting and waiting in pairs. They will also ticket you for touching the yellow center line as well as for anything else they can think of. I read that they will pull you over for having your visor up and require you to show documentation that your sunglasses are shatterproof. I was on the lookout the entire time. I think that's the way they want it.
I rode The Dragon up and back down. I kept on 129 and turned off on the Cherohala Skyway. This is another really nice road similar to the Blue Ridge Parkway. I didn't take many still pictures since I was running video most of the day.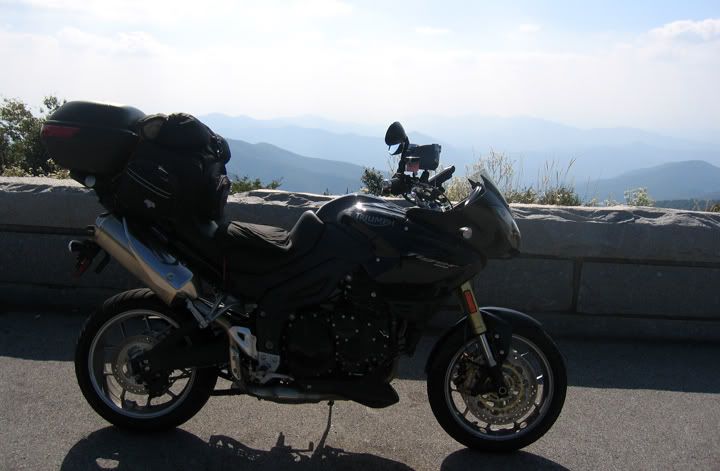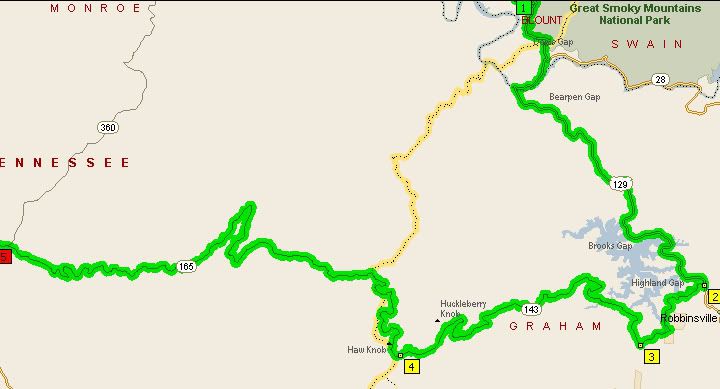 Cherohala Skyway
The Skyway ends around Tellico Plains, TN. From there it was about 30 miles to the motel.
Another great day of riding. HWY 28 and the Cherohala Skyway were great. Next time I'll bypass the Dragon but I would like to do the northern section of HWY 28.