Day 9 - 522 miles through Kentucky, Indiana and Illinois
It was drizzling on and off this morning and very humid. We decided to cut out some of the back roads from our route today and do the 8:45AM cave tour instead.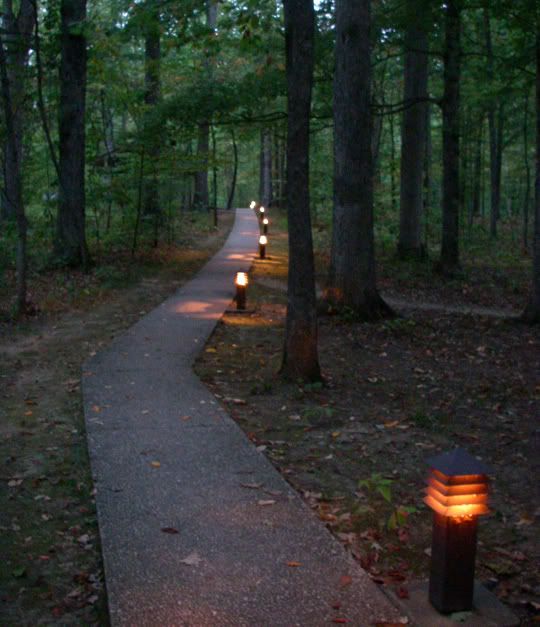 A nicely lit path to the bathrooms at the Mammoth Cave camp site
A warning posted at the camp site, glad I didn't see any of these out here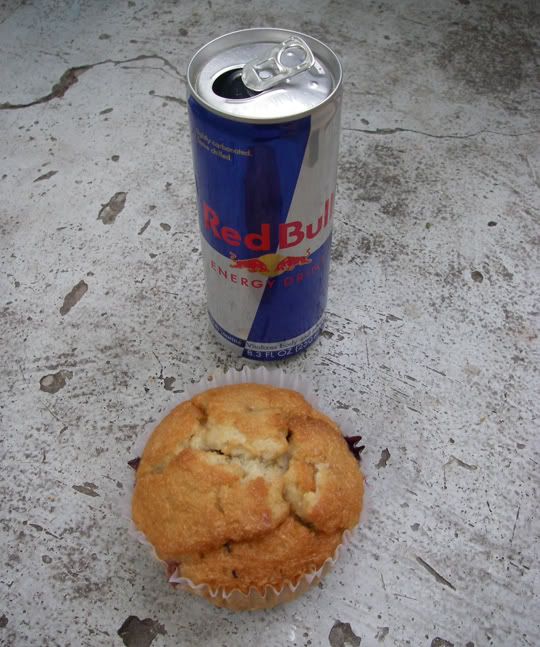 Red Bull and blueberry muffin for breakfast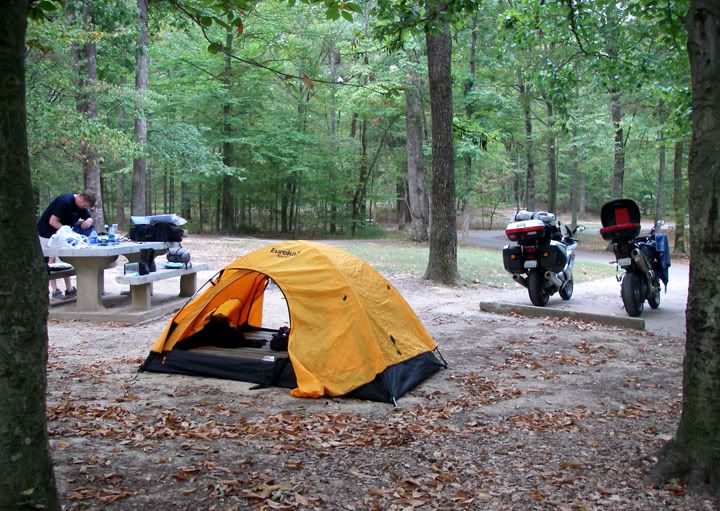 Our camp site
The
Discovery Tour
lasted an hour and it cost $5. Inside Mammoth Cave it was a cool 54 degrees.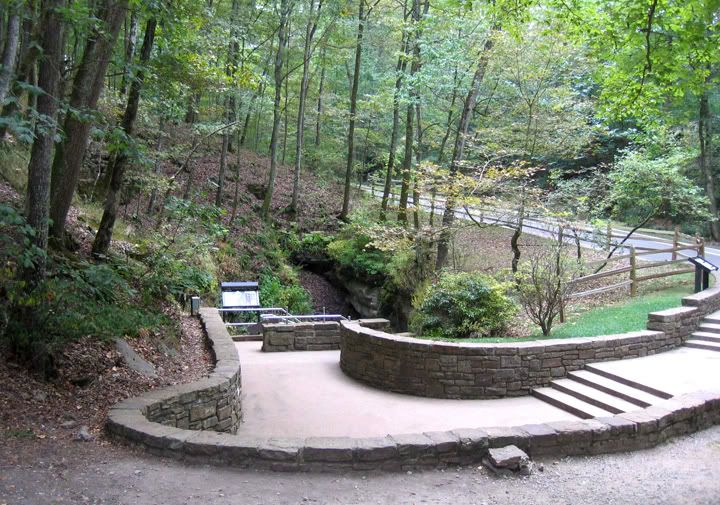 Stairs heading down to the cave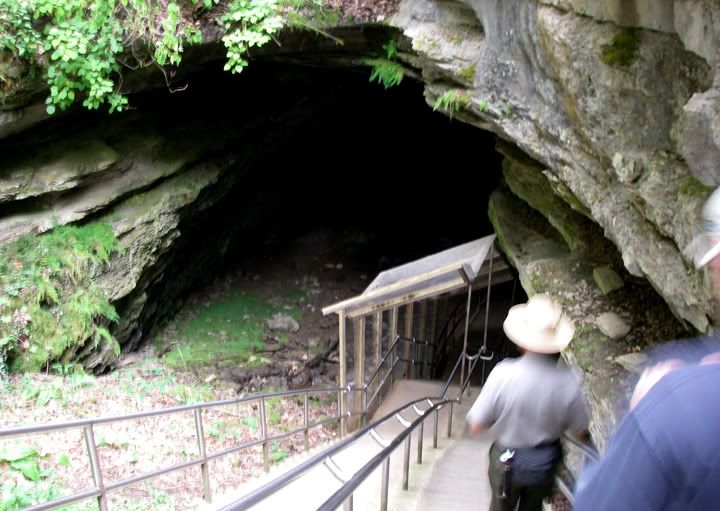 Following the ranger in to Mammoth Cave
This tour's emphasis was on large trunk passages, cultural history and environmental issues. Inside we saw remnants of the calcium nitrate mining operations that took place during the 19th century.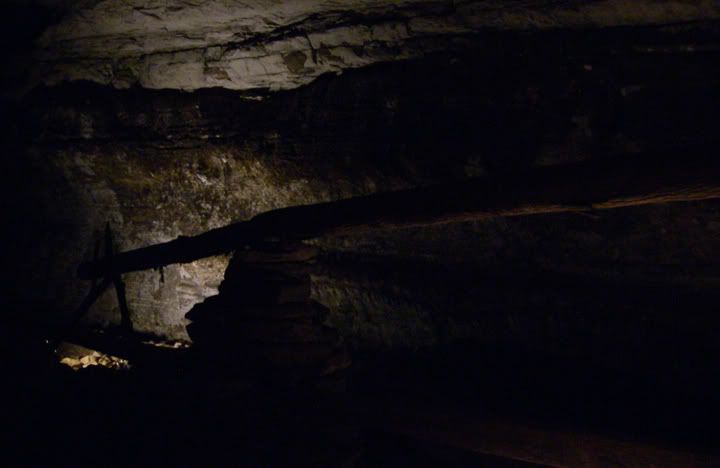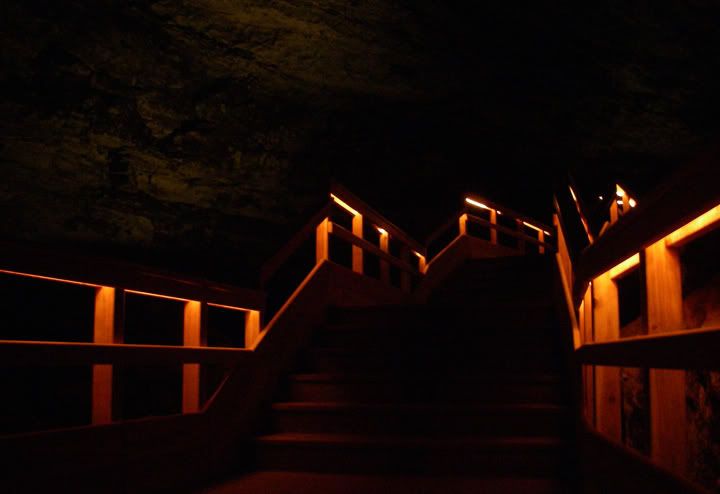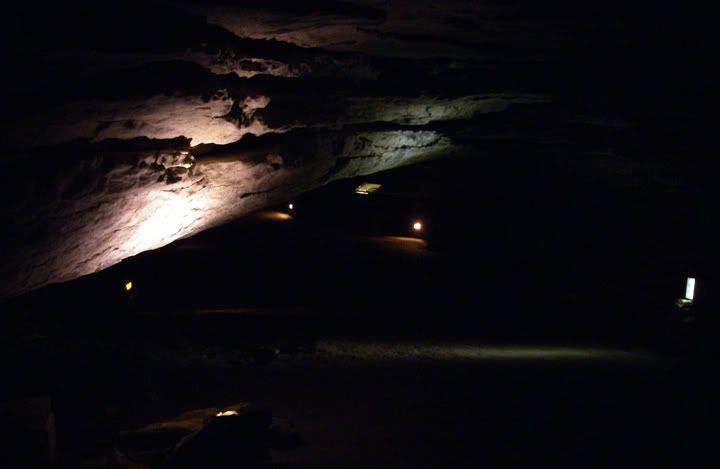 Inside Mammoth Cave
The cave stays in the mid 50's all year

By 10:30AM we were on the road. 70 West was nice and had some curves but we had to get on bigger roads if we were going to make it home tonight. Finally pulled over to check the GPS and maps and then I realized that when 70 split from 259 west of the park, we should have stayed on 259 North and not 70 West. I guess I wrote my directions wrong.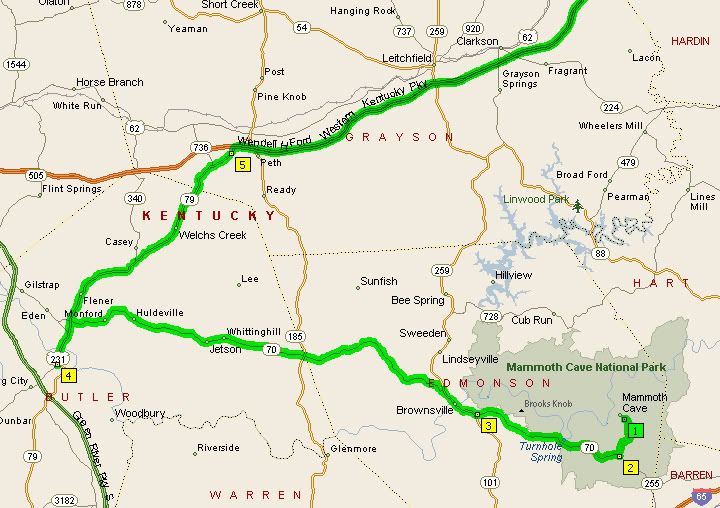 Back roads first, then highway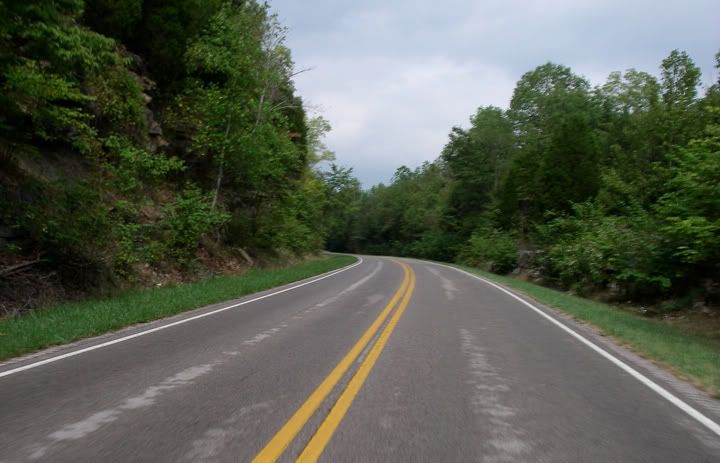 Rain ahead on 79 in Kentucky

We needed to get to I-65 and not just because we needed to be home tonight but also because the forecast was calling for rain and the skies were looking pretty dark north of us already, we were going to get wet.
We turned around and minutes later the rain came, took 79 but ended up pulling over to get our rain liners on before we continued to the KY Parkway and then I-65. The rain continued for about 3 hours and then skies cleared up and the sun came out and the humidity disappeared and it was a wonderful day.
A butterfly and the Tiger
My lunch, a sloppy joe sandwitch from a gas station
Rain at the lunch stop and a gas station right next to a cemetary in Indiana
We grabbed a quick bite at a gas station, but kept going arriving in Chicagoland around 7:30PM. All I have to say for 9 days of riding to ride in the rain for 3 hours, that's pretty darn good.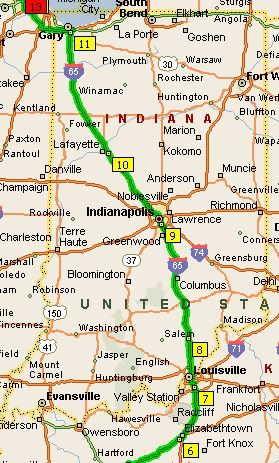 More interstate to get us home