This afternoon I left the ST3 behind at the motel and went two-up with Mike. For one, there was a lot of traffic in town and with my antifreeze being low, I didn't want to sit in traffic and have the engine get too hot. The second reason was the roads through town were beat up, narrow and very steep, and I don't enjoy riding roads like that especially in slow traffic. I have not ridden two up with Mike ever, so this was going to be an experience for sure. The Tiger is really tall so getting on the back and getting off took some work, the ride wasn't that bad after all and I'm glad I didn't take my bike in to town.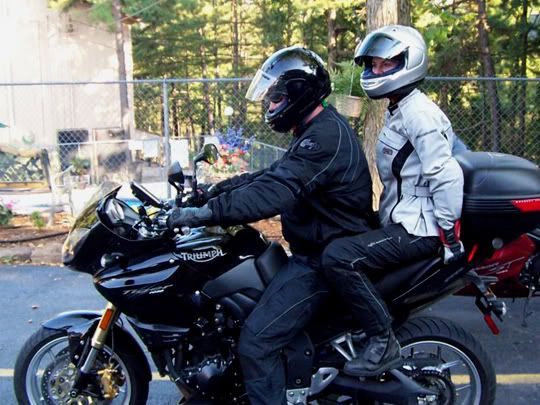 This was taken by a ST.N that goes by the sceen name sdkoskeyx, great photo
The view of the road from the pillon's seat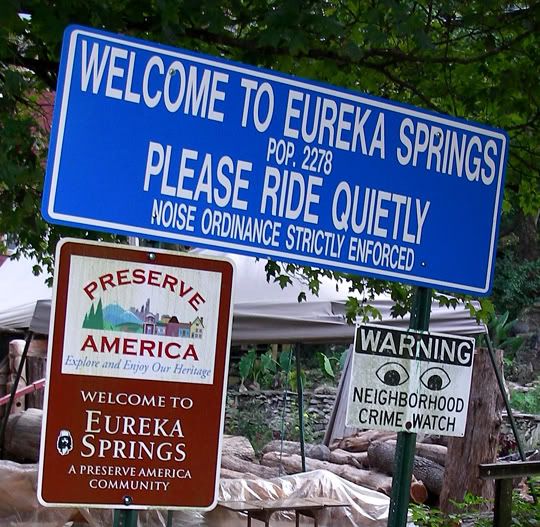 Attention all Harleys, this one is for you
Eureka Springs is no doubt a motorcycle town. Yes, one can find many bikes on the Blue Ridge Parkway and riding around Deal's Gap and the Dragon, but there is no one particular town that everyone stays at when they are done riding for the day.
To this day I have not ever seen a town that catered so much to motorcycles and in turn, was packed with them. Not only were there tons of motorcycles here, but a good portion of them, maybe even half, were sport bikes and sport-touring bikes.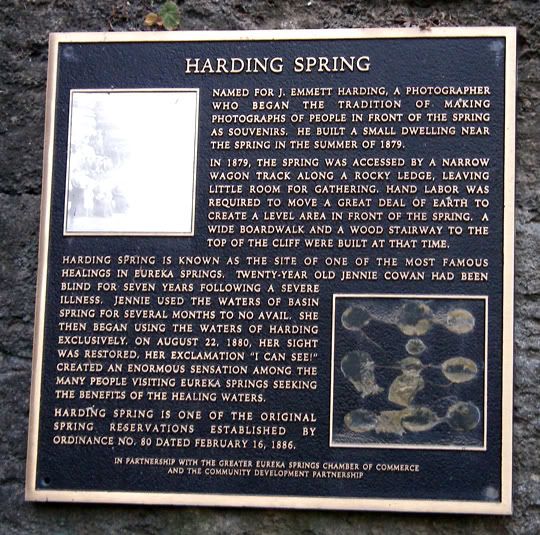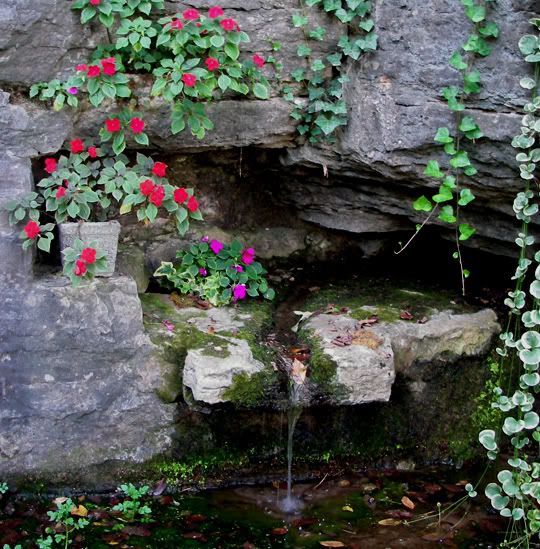 Harding Spring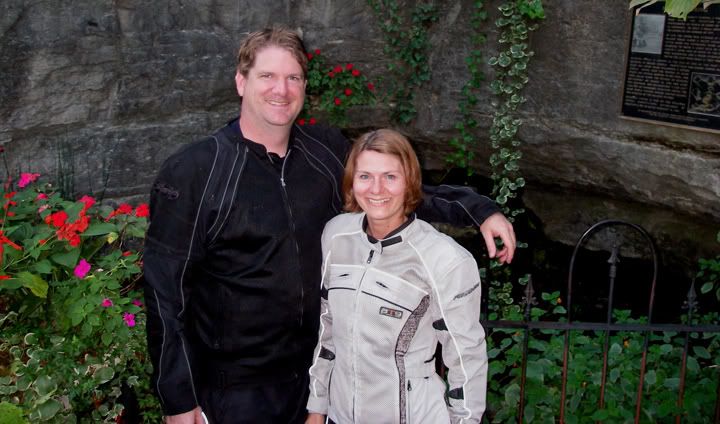 By 1850's the word of the "Medicine Spring" was spreading and Eureka Springs popularity started growing as people traveled long distances seeking to cure many illnesses with the healing waters of the springs. The town started to grow. Later, those healing waters would be used to treat the Union and Confederate soldiers wounded in nearby battle. These springs are still here in town.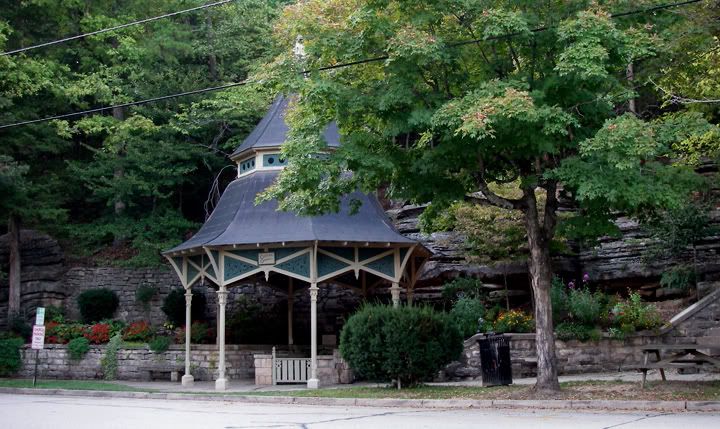 Crescent Spring
We rode a bunch of steep and narrow roads, this one went to the Crescent Hotel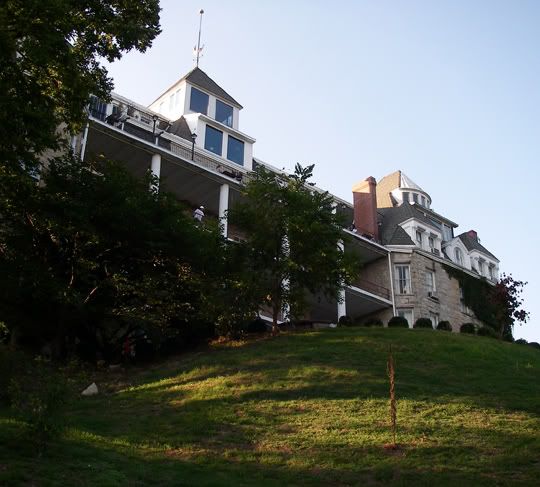 The Crescent Hotel built in 1886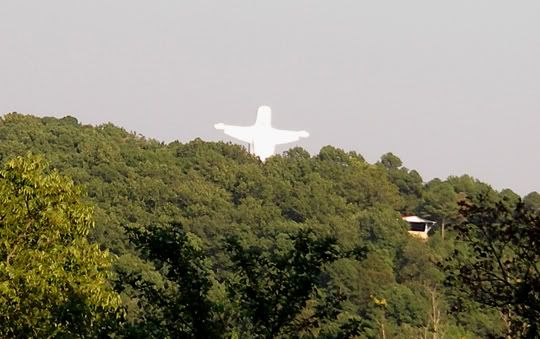 The seven story Christ of the Ozarks statue in the distance
Then we stopped at the two houses were Mike spent his childhood summers with grandma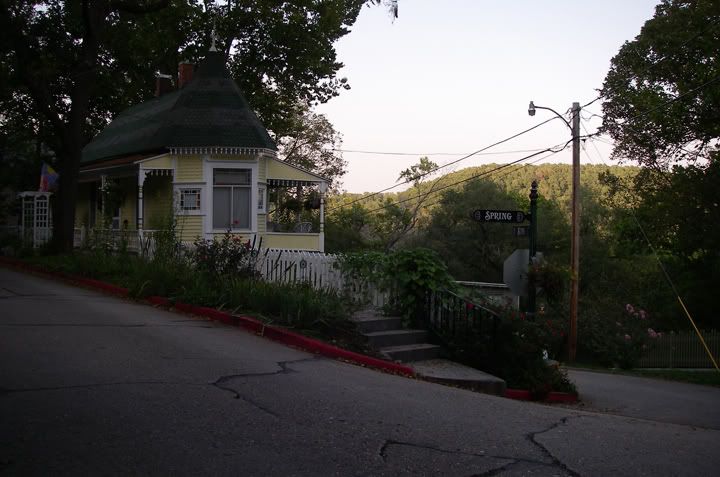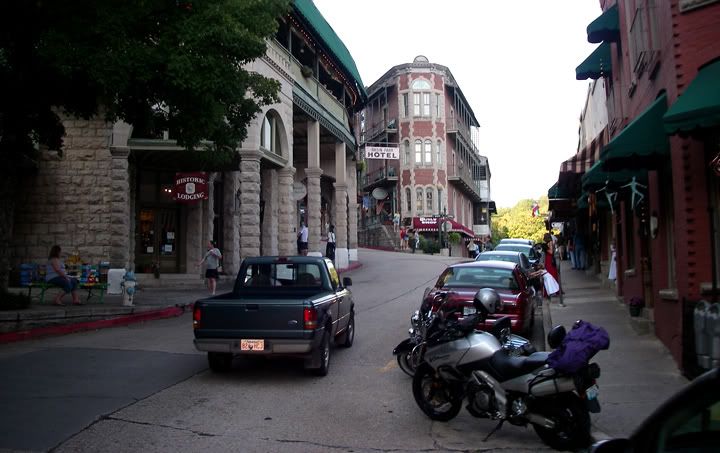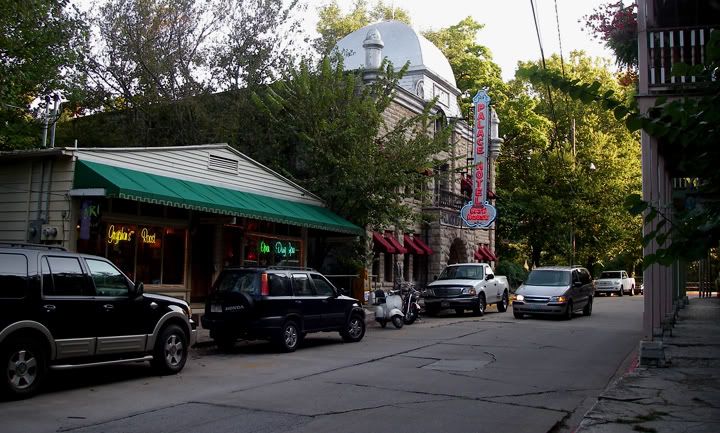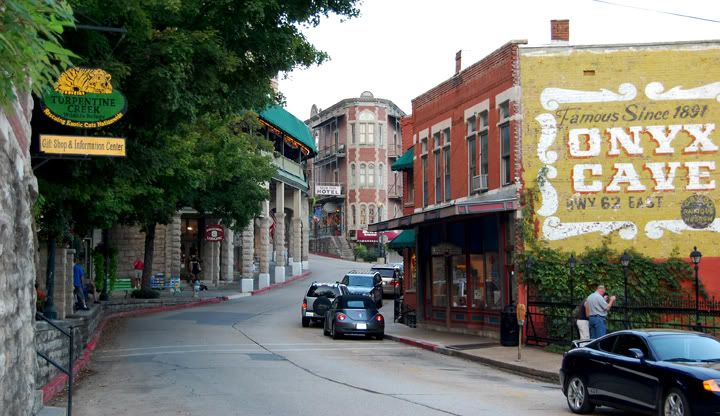 Some shots of town from the back seat of the Tiger
Finally we parked it and took a walk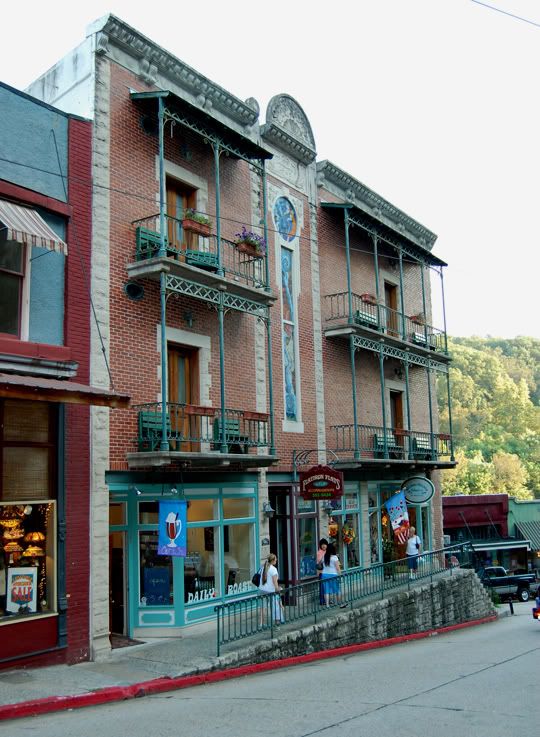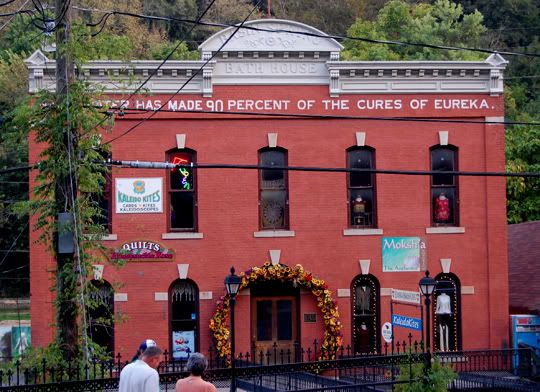 Candy store
After some walking we decided to eat dinner. The one store we went in to recommended The Mud Street Cafe. The place looked nice. I ordered a nice glass of Syrah and an avocado and cheese croissant. The sandwich was very tasty, there was also sunflower seeds and sprouts, but honestly for $8 I expected some fries or fruit, not just some stale potatoes chips.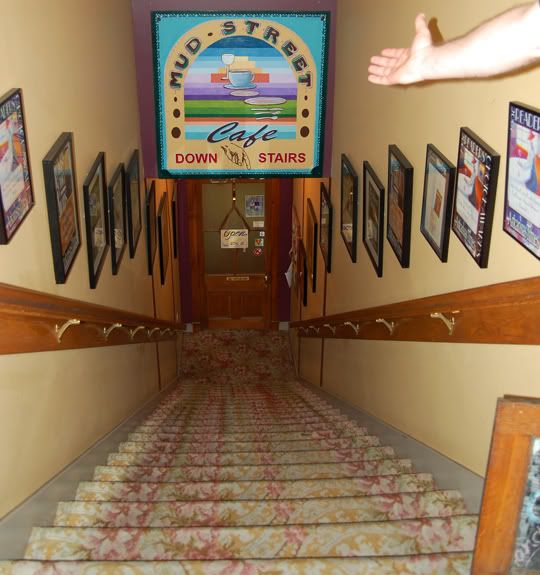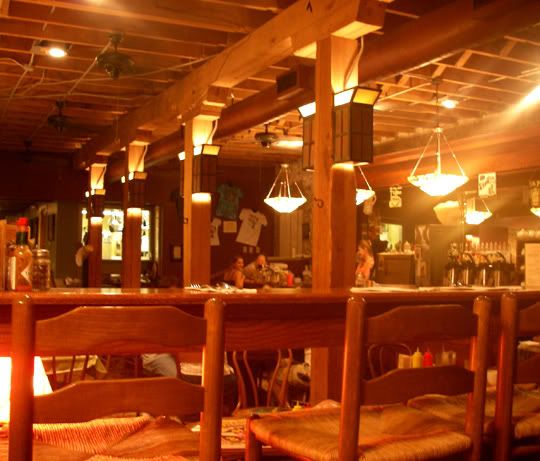 Mud Street Cafe
My avocado and cheese croissant and Mike's fancy burger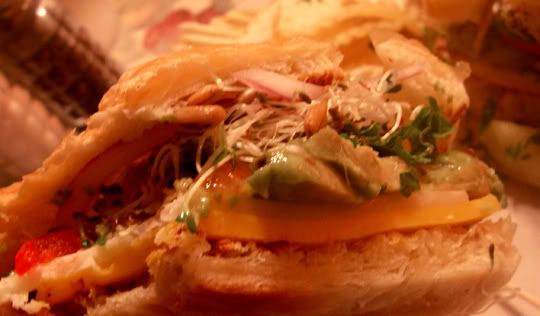 Cheese, avocado and wine...yummm
It so happened that we had this big lunch earlier and we weren't really that hungry, so it worked out just fine. Mike topped it off with some coconut crème pie that he said was pretty tasty, everything was made and baked on the premises from scratch, they said.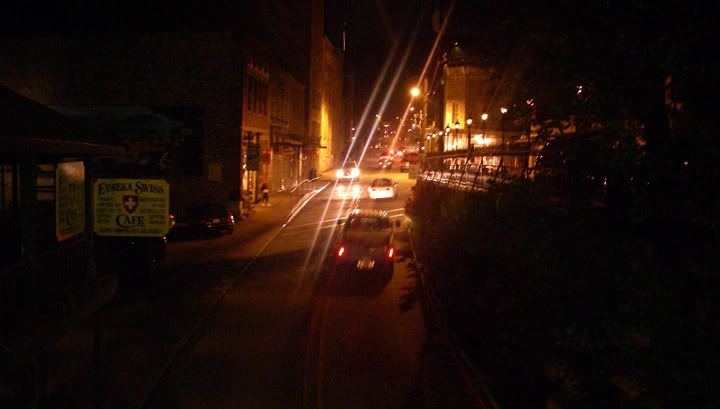 After dinner, we walked some more
Basin Spring
Twin Tigers
Then it was back to the motel. We had intentions on hanging out outside in the parking lot after we got out of our gear but by the time that happened we realized that we were tired and it was already 9PM and we had to get up pretty early tomorrow to head home, so we went to sleep.