Back in June I replaced the stock tires on my XT with Pirelli M21, but unfortunately the back tire I chose was just a tad bit too big for this bike and during my Michigan trip I realized that the knobbies were rubbing on the frame when I let some air out of tire to ride dirt. That was the Pirelli M21 120/90R-18.
I've kept using that tire on the XT since. Once the middle knobbies got rubbed off, the frame wasn't rubbing on the tire anymore. It was a shame to throw a new tire out. This tire was still technically OK to ride with and had less than 1,000 miles on it.
But I never really liked the way this tire felt and was told that putting a better fitting and narrower tire on the back would make the bike ride better. So I went ahead and bought another new back tire for the XT, another Pirelli M1, this time I went with a 120/80-18.
It was too cold at home to get that tire mounted before this trip. With no heat in the garage, the temps in the garage were in the 20's. So we brought the tire with us to get it mounted at Chris's house, one of Mike's friends who we were staying with for a couple of days.
So basically, we left Chicago yesterday afternoon, drove straight through about a 1000miles, only pulling over for 4 hours to nap at a rest stop, and arrived in south Louisiana just in time to grab some lunch at Cane's. Best chicken fingers in the world.
Louisiana is LSU Tigers and Raising Cane's chicken fingers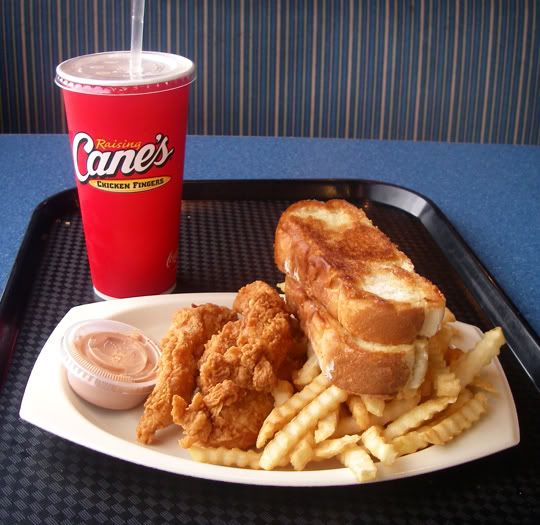 We arrived at Chris's house around 1PM, sat around for a bit, then in the afternoon got to work on the tire changing. Well, actually I just took pictures, Mike and Chris did the tire changing. They kept saying how much easier it is having two people to change a tire. They looked like they were having fun.
Winter rain in Louisiana
We got my bike off the trailer just minutes before it started raining. It would rain, all afternoon and almost of the night. Good timing.
The XT didn't like the stand, there is no flat surface for the stand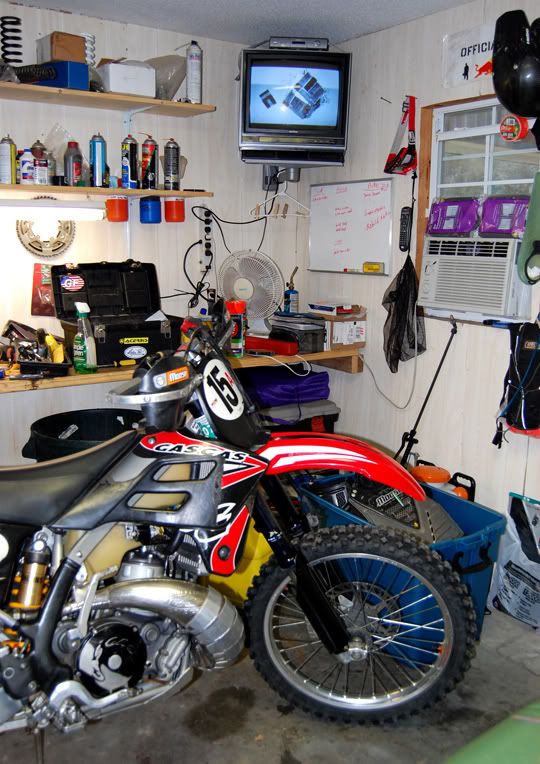 Chris's Gas Gas and his sweet work area

Breaking the bead on this fat tire was not easy, even with two people

Working on the bike is so much nicer when it's 60 degrees, not 30 degrees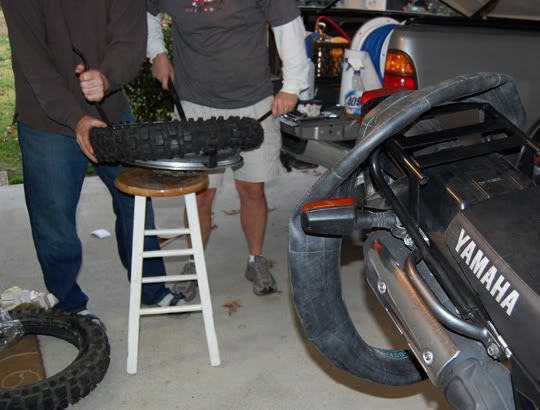 They make a good team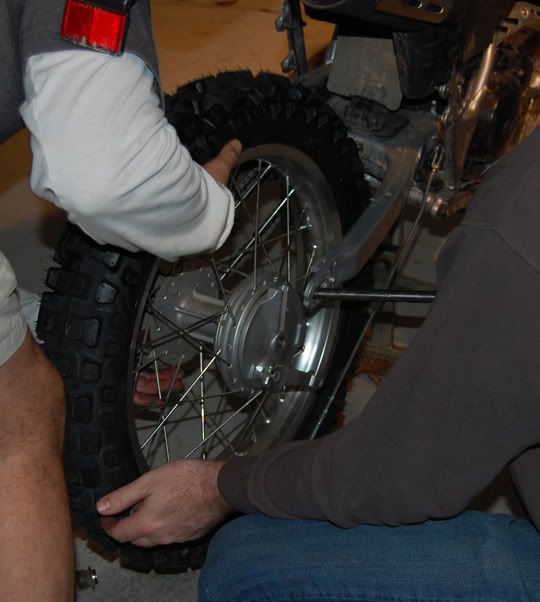 My new tire, I can't wait to try it out tomorrow