It was a cold night and a cold morning, the temps dipped below freezing. Originally we were planning to spend half the day hiking, since by 4PM we wanted to get going home, to be home by 10PM. But since we didn't get to ride yesterday, we thought that maybe instead of hiking we could get a short ride in.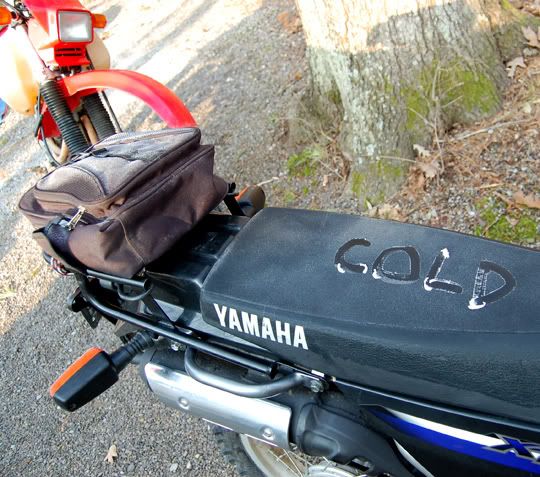 Frost on my bike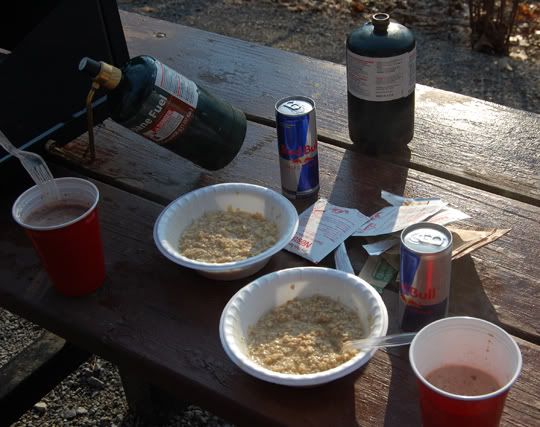 Breakfast

After making some hot cereal and thinking about it some more, we decided to go hiking. First, today was even colder than yesterday and there was rain in the forecast, plus it takes about an hour and half or more to break down the camp and load the bikes on to the trailer. It was too early in the year to do an early morning ride, to go riding and freeze our butts for a few hours, just wasn't worth it.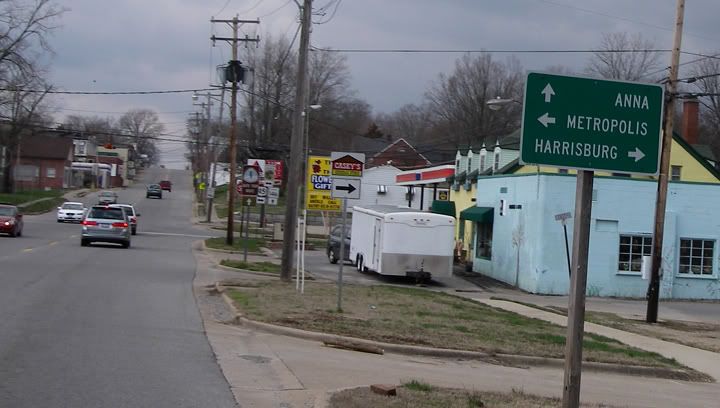 Going to Goreville on 146
The road through Ferne Clyffe State Park
There were a few more parks that we wanted to check out in the area. We decided to go to Ferne Clyffe State Park just one mile south of Goreville, which was near the interstate. Once we got to the park, it took a while to locate all the trails. Choosing a trail was not easy, there are eighteen trails here, each of them offer something different like spectacular views, rock formations, waterfalls, caves and you might have guessed by the name of the park, there are also a variety of ferns here.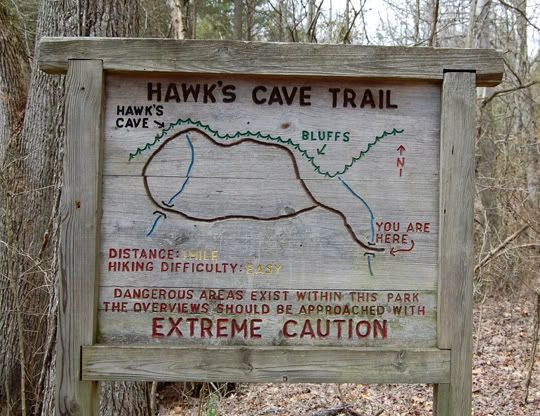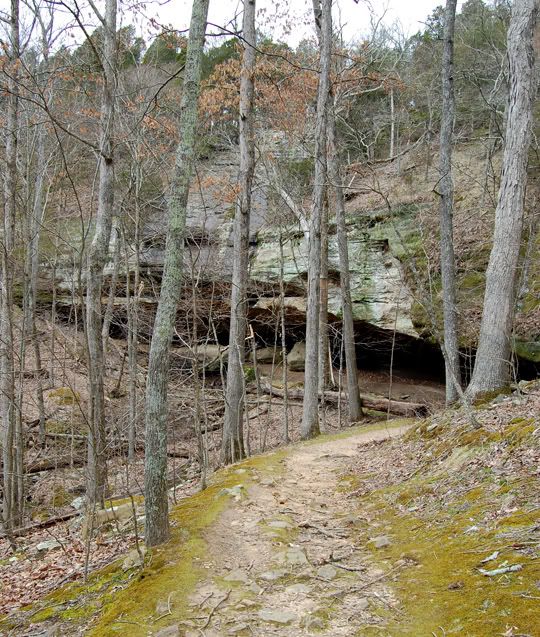 Approaching the cave on the Hawk's Cave Trail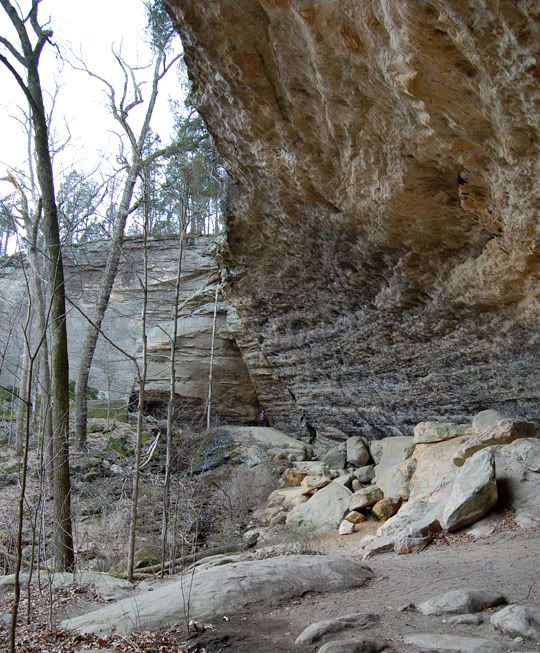 Can you see me standing on that rock?

First we did the Hawk's Cave Trail which was an easy 0.5-mile loop that brought us to the largest shelter bluffs in Illinois. The cave was really amazing and we spent a bit of time checking it out.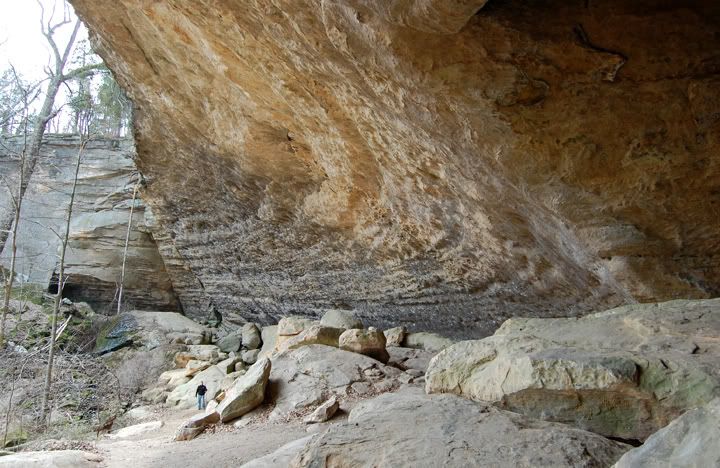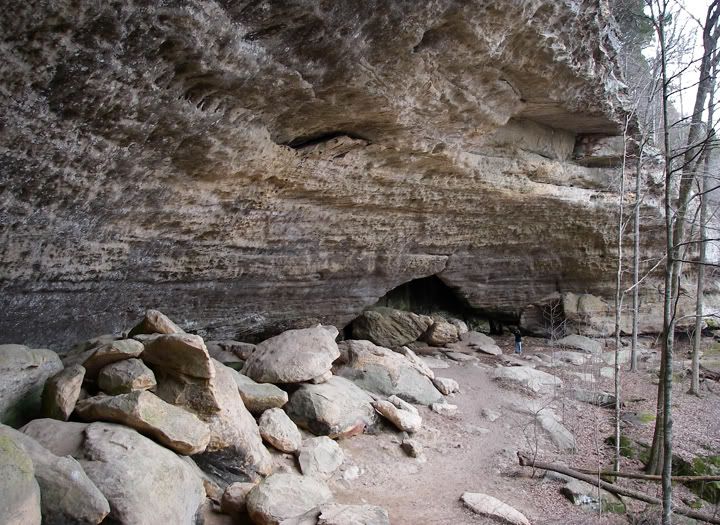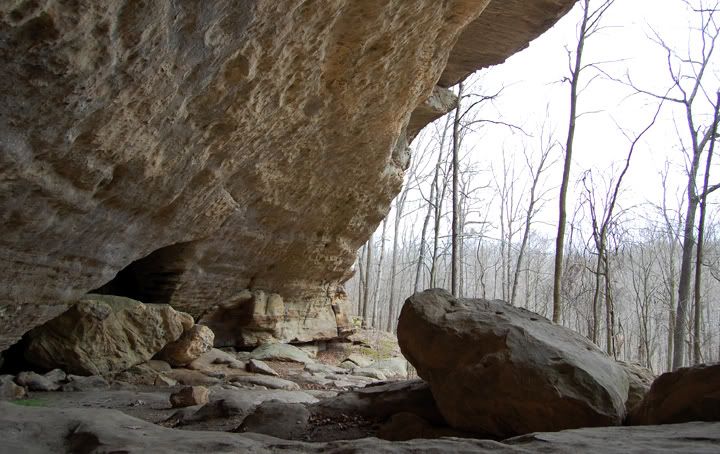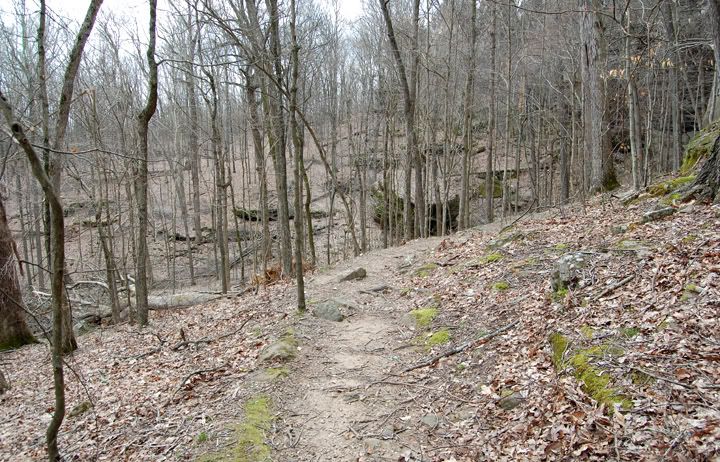 Trail heading away from the cave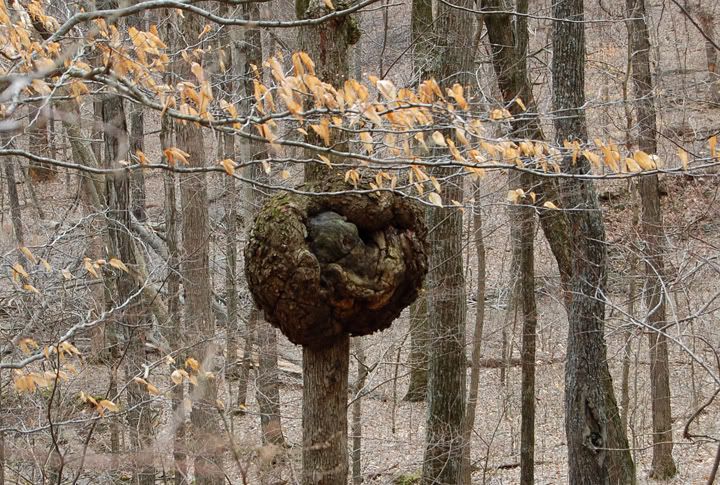 Interesting tree
Next was the Big Rocky Hollow Trail, an easy 0.75-mile round trip hike that ends up at a 100-foot tall intermittent waterfall. We wanted to hang out at the waterfall for a bit, it was really serene, but it had already started raining so we headed back.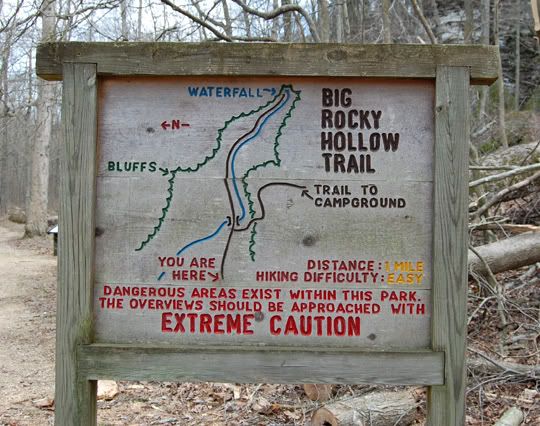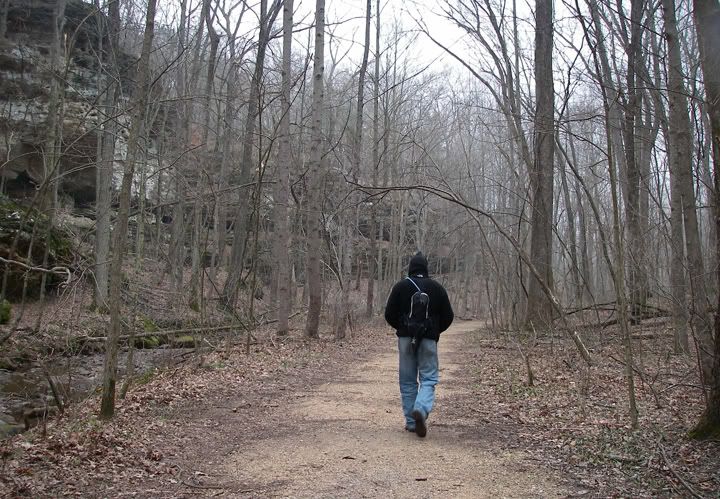 Hiking the Big Rocky Hollow Trail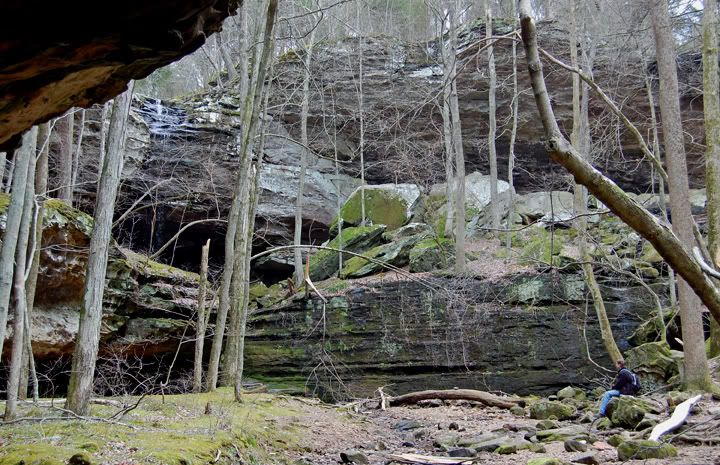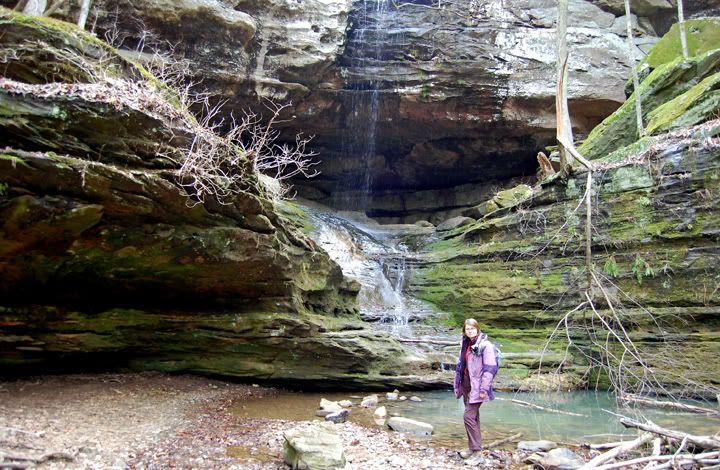 The waterfall at the end of the trail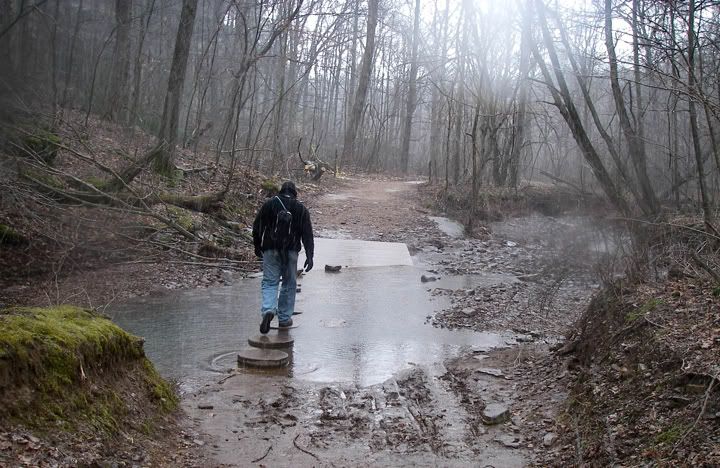 Rain turning to hail as we hike back to the truck
A few minutes later it started hailing. We got to the truck and decided to head home, it was 2PM. A few minutes later it started snowing. We were hungry so we pulled over at the next rest stop and made some peanut butter and jelly sandwiches. Six hours later we were back home.
Another home made lunch
There was fresh snow on the ground at home, most of it fell Friday and Saturday. It was great to get away from the cold and snow and see some nature and ride some nice roads. Southern Illinois, we will be back!