Located approximately 25 miles south of Harrisburg, Illinois on Route 145, is the Lake Glendale Recreational Area and the Oak Point Campground.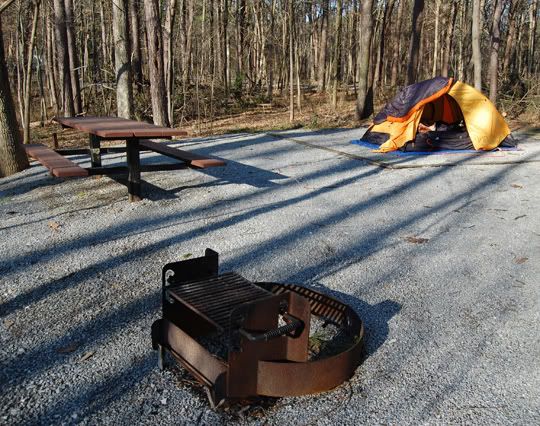 Our electric camp site at Oak Point Campground
The campground is open all year and has electric and primitive sites. The electric sites are $16 per night and the primitive are $11. When we were here last weekend we grabbed an electric site since it was cold and we like to keep warm in the tent by plugging in our electric blanket. Also it's nice to be able to charge all the electronics.
Electric camp site #22 has the best location and the best view of the lake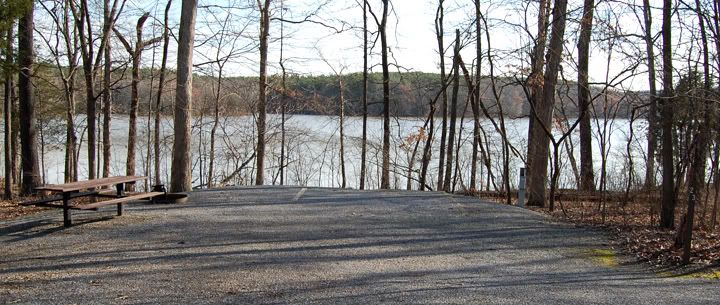 Electric camp site #23 has a great lake view
There is hiking available around the lake and I read that there is also a trail to Signal Bluff, which is a scenic ridge.
Hiking path to the lake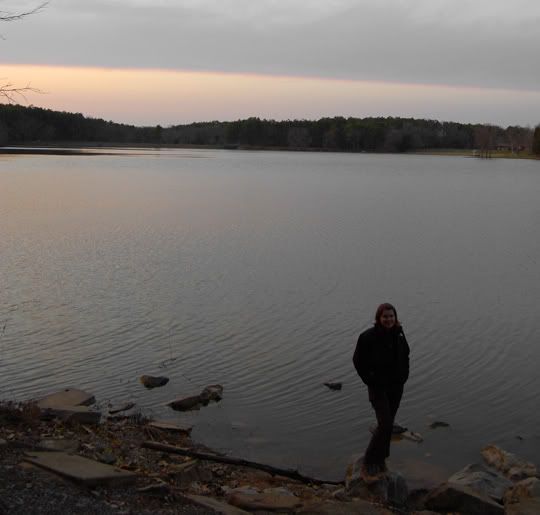 Sunset at Lake Glendale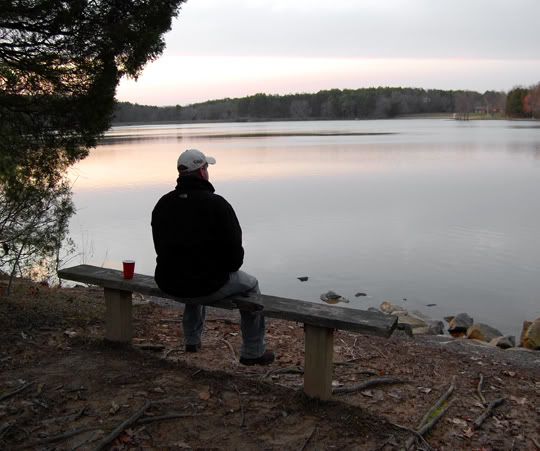 A nice bench at the lake
The host at the campground was super nice and had area maps. He also was selling bundles of fire wood for $3. Later in the year there is also a concession stand open near the lake.
There is a nice building with toilets, sinks and free showers. There are also smaller buildings with toilets scattered around the campground but they were sill closed this early in the season.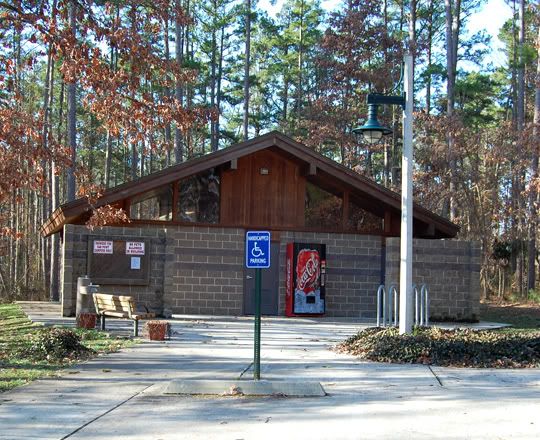 Main toilet/shower building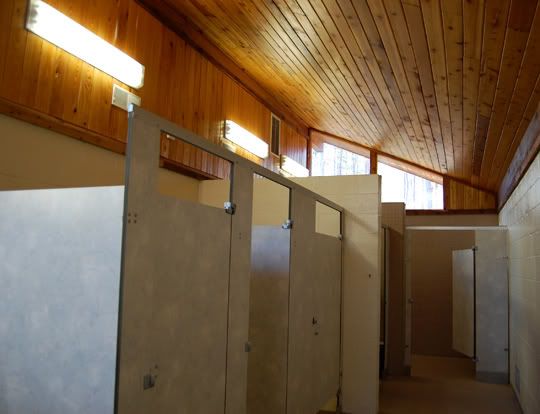 Ladies room: two flush toilets, two showers and two sinks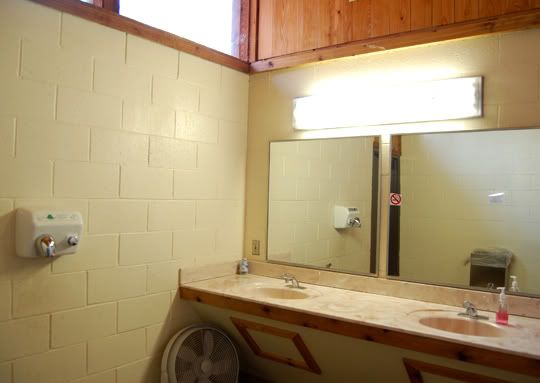 This was a nice campground and I'd recommend staying here, although if you're coming on a street bike you should know that the road in the campground is very bumpy and on top of the pavement there is also a bunch of loose gravel.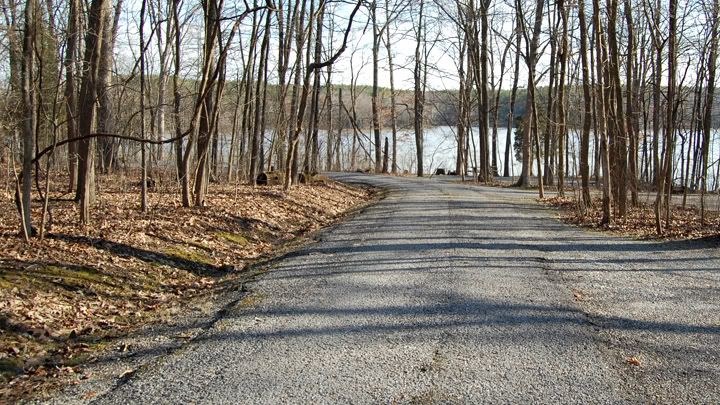 The road through the electric camp ground