Starved Rock is popular destination for hikers and motorcyclist. The park sits between LaSalle and Ottawa, just a couple of hours away from Chicago and the suburbs. The terrain here is unique, and unlike most of the northern Illinois, which is flat.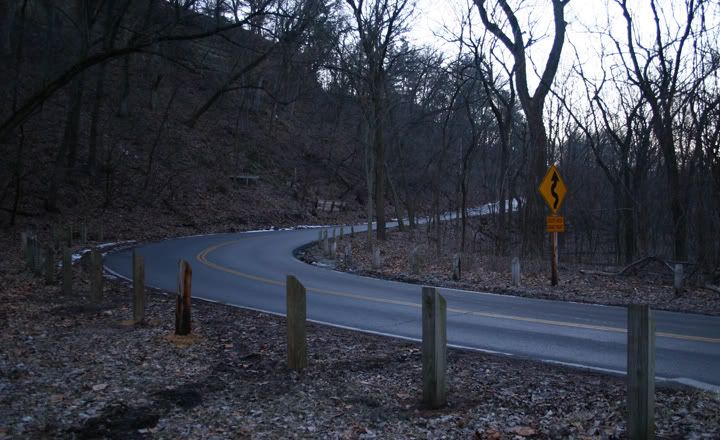 The road through the park is twisty
At Starved Rock sandstone bluffs overlook the Illinois river and there are 18 canyons here which were formed by glacial melt water.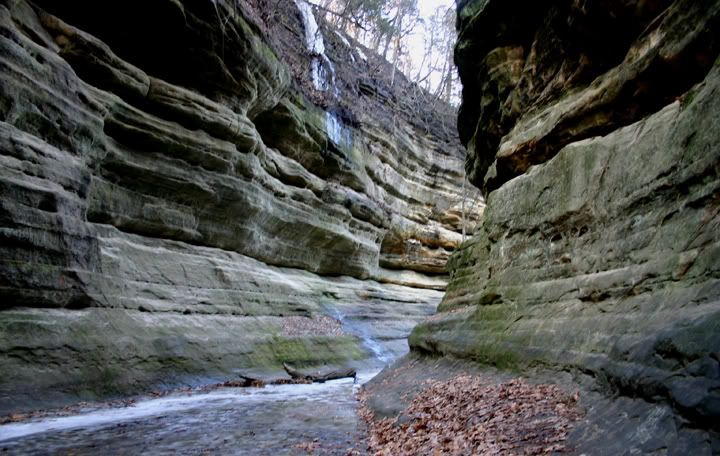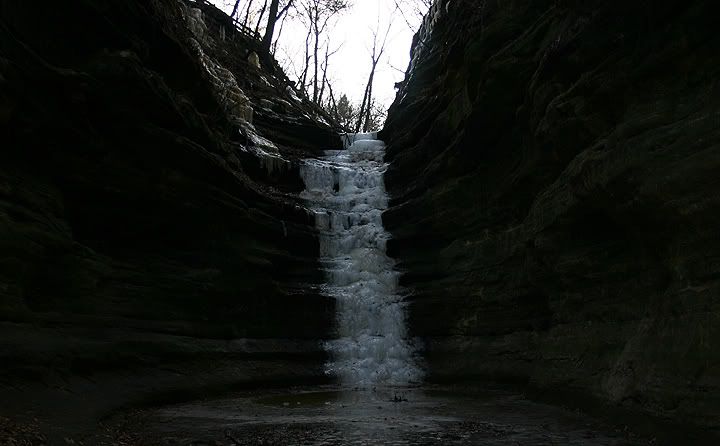 A frozen waterfall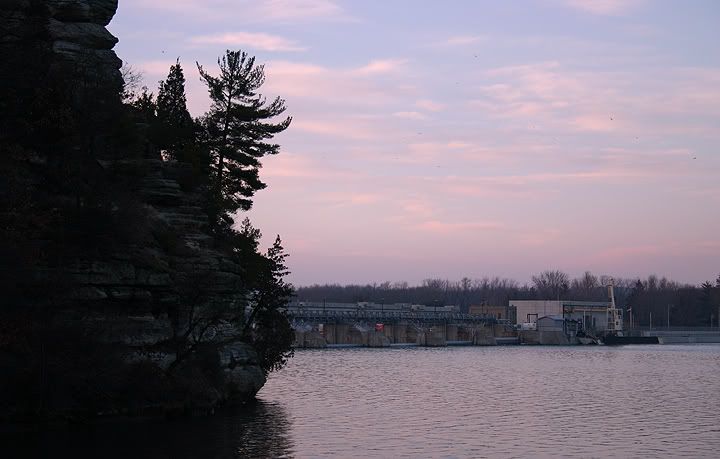 Illinois River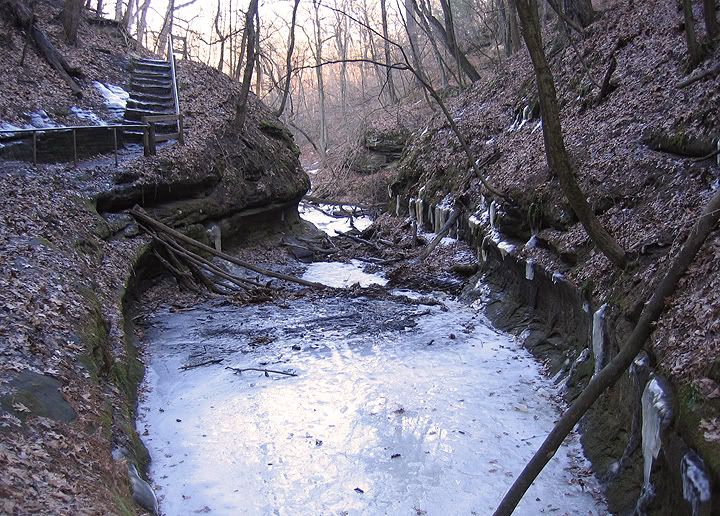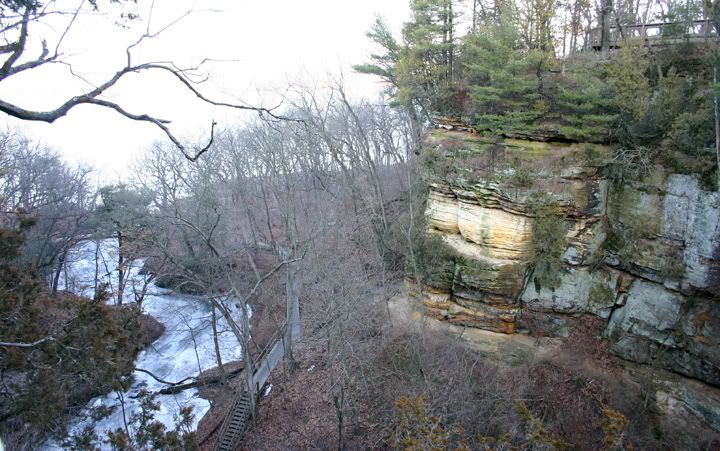 Lots of stairs to climb here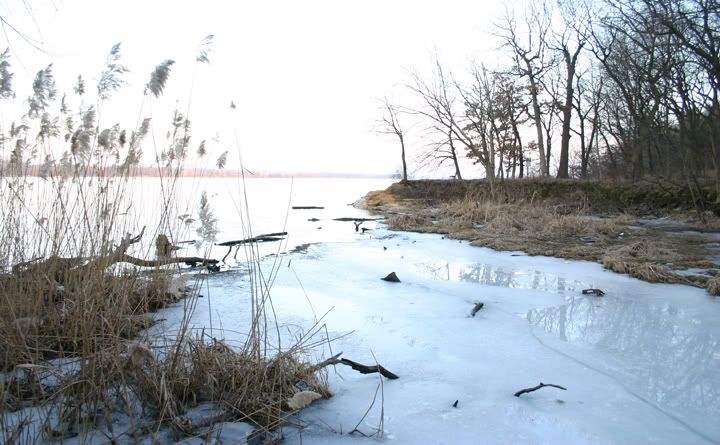 A frozen stream meets up with the river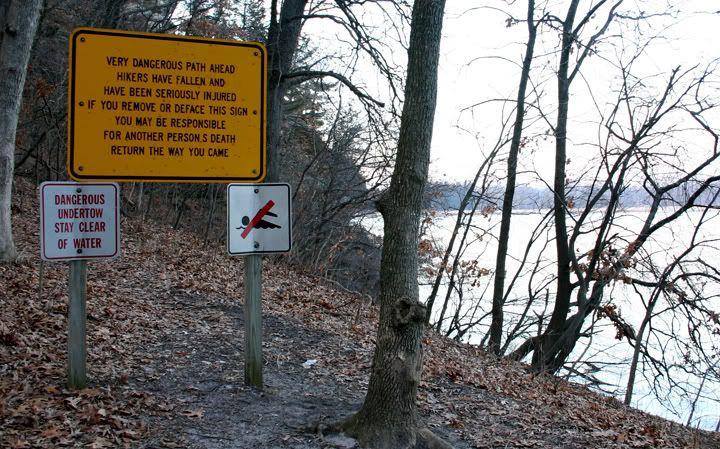 Dangerous path warning sign
Trail map

And because the terrain is not flat, the roads have a bit of curves in and around Starved Rock. The road through the park has a ridiculous 10MPH sped limit and in the summer time, especially on the weekends, the police will pull you over for speeding, especially if you're on a motorcycle.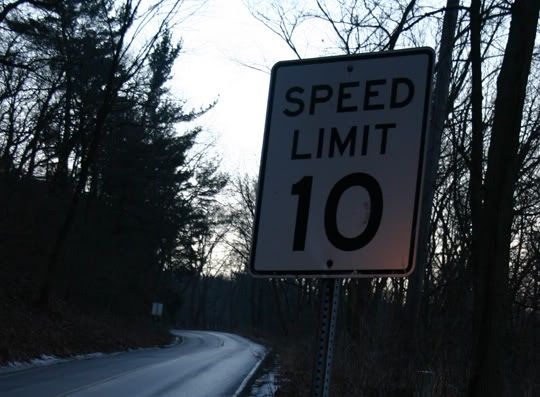 10MPH speed limit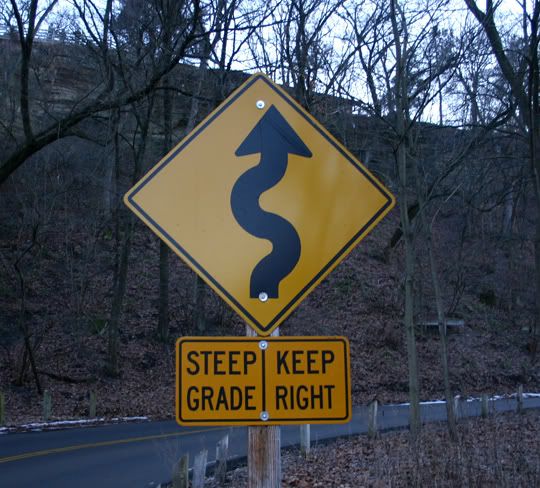 Don't get too excited, there are only a hand full of curves here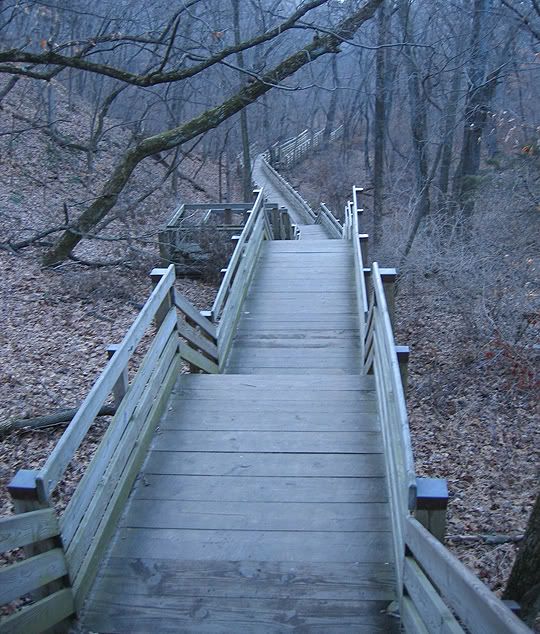 Like a said, there are a lot of stairs here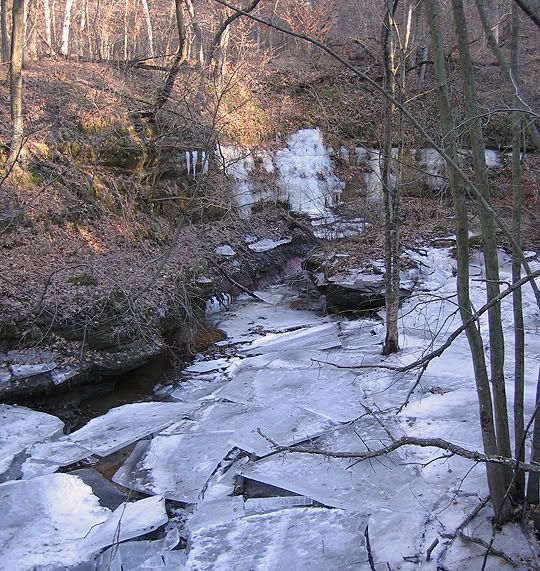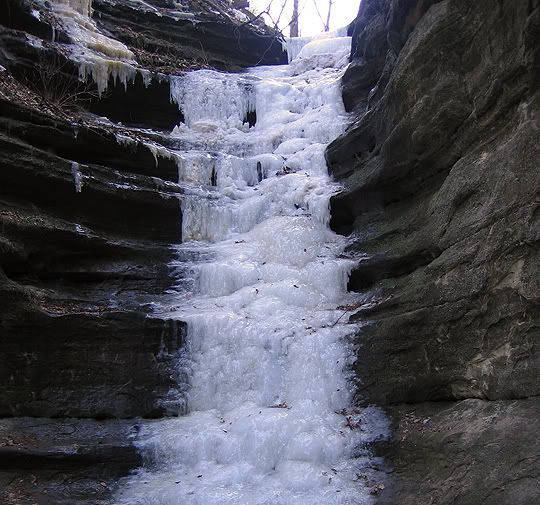 Another frozen waterfall

I like to hike here in the winter time because there aren't that many people. But in the early Spring when the snow starts melting and especially after heavy rains, you can find beautiful waterfalls in most of the canyons. Winter time is also a great time to take pictures here of the many ice formations.