We're back from our trip down south but after posting the initial report on
hiking in Southern Illinois
I still have tons of amazing pictures left that I have to share.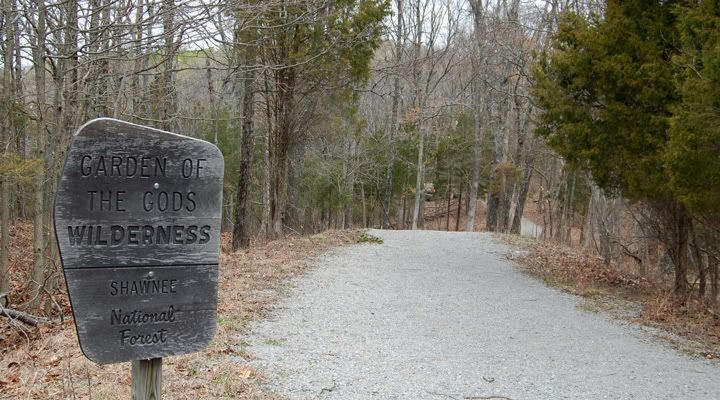 I was amazed by all the natural beauty of Southern Illinois and the number of unique parks in the area. It is truly a hikers and campers paradise. I can't believe that I've lived in Illinois since 1983 and have not been down here until now. Garden of Gods seems to be the most popular of the parks in the Shawnee National Forest and it claims to be one of the most scenic areas in Illinois.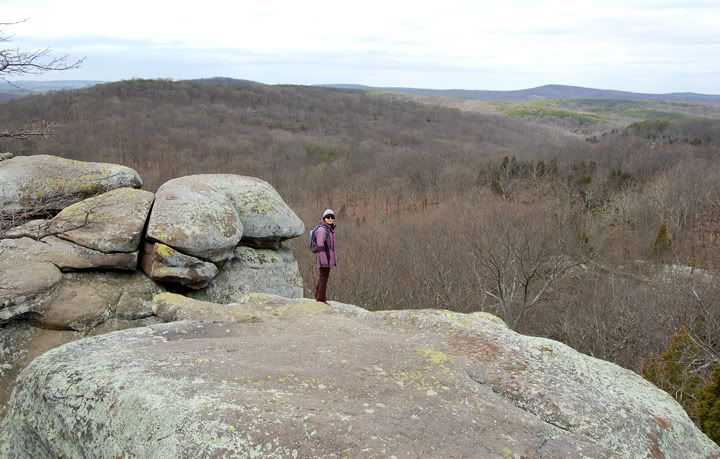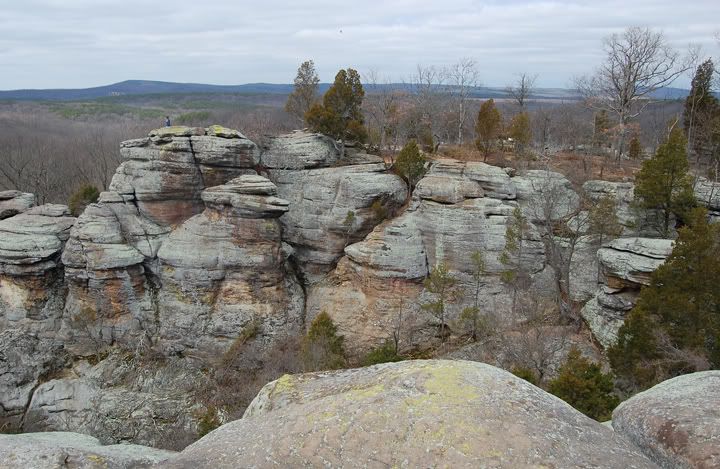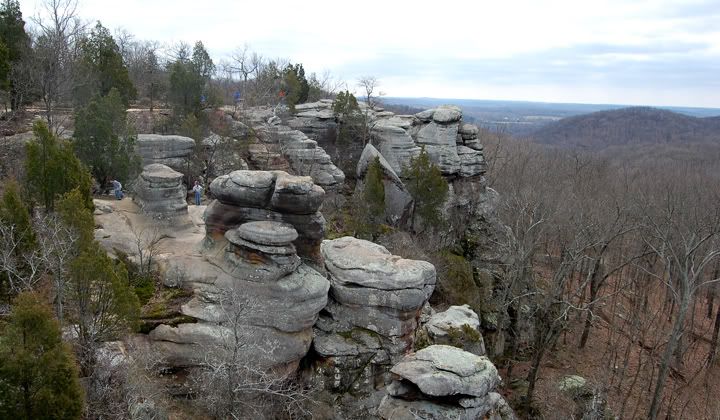 Garden of the Gods Wilderness Area is over 320 million years old and covers over 3,300 acres of old growth forest. The rock formations the Garden of the Gods resemble objects and have names like Table Rock, Camel Rock, Devil's Smokestack, and Honeycomb Rock.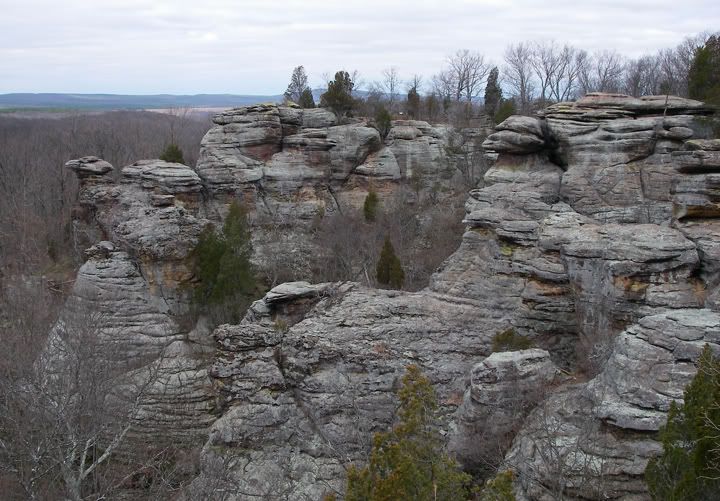 Camel Rock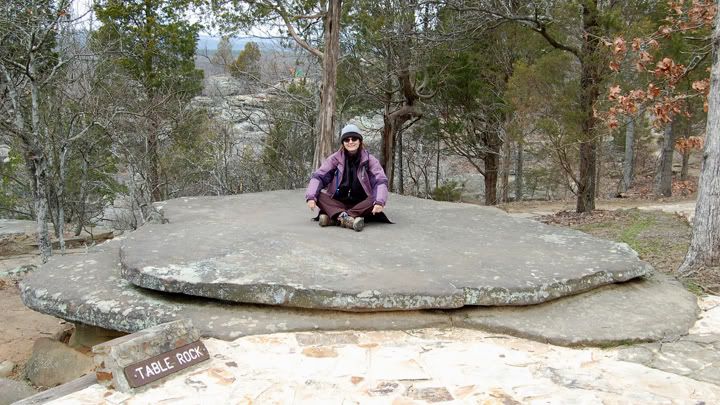 Table Rock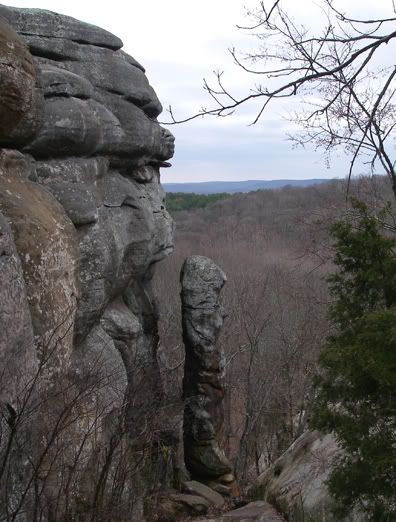 Devil's Smokestack
In the past there was an inland sea where now Illinois, Indiana and Kentucky are located. The beautiful rock formations at Garden of the Gods are the result of millions of years of sediment accumulation shaped through the action of water and wind.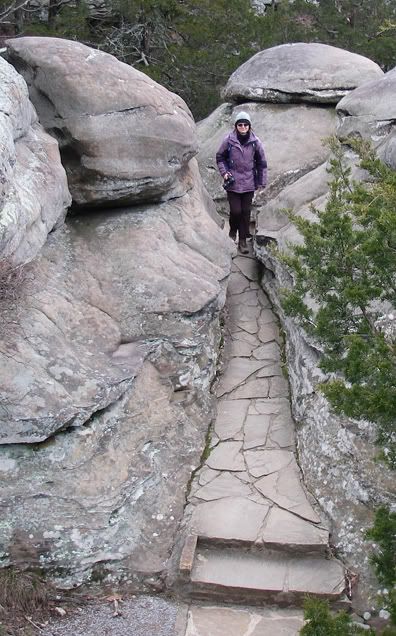 The best-known trail at the Garden of the Gods is the Observation Trail. It's a .25-mile stone path which also has some sections of wooden steps. This trail creates a neat loop that brings you back to the place you started. From this trail you get to see the most unusual rock formations and also the largest rock formations in the Garden of the Gods Wilderness Area.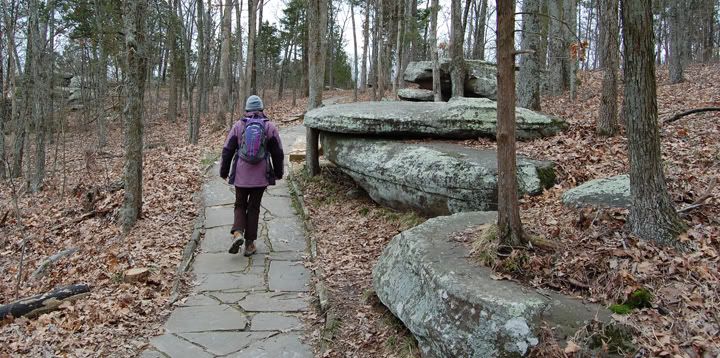 The observation trail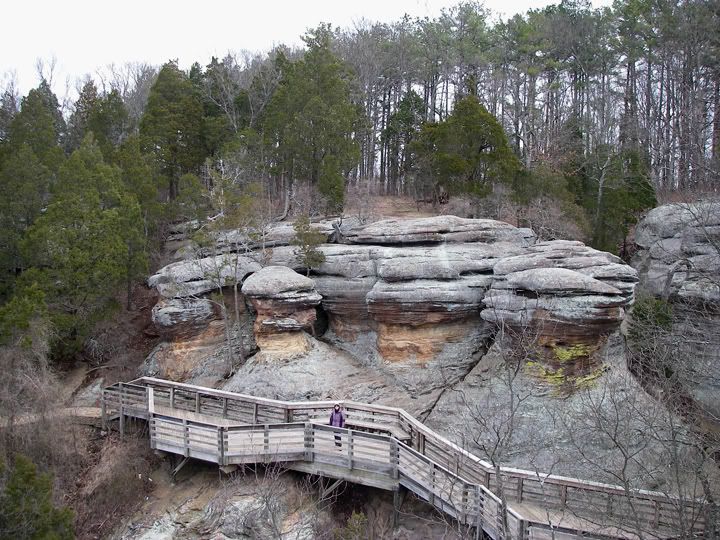 Parts of the observation trail consist of wooden stairs and decks

The other major trail that goes through this area is the River-to-River Trail. This trail goes from the Ohio River on the eastern side of Illinois all the way to the Mississippi River on western side of Illinois.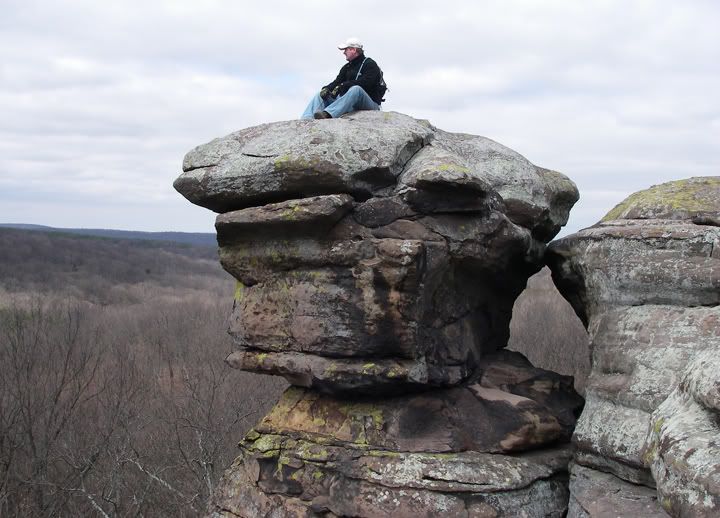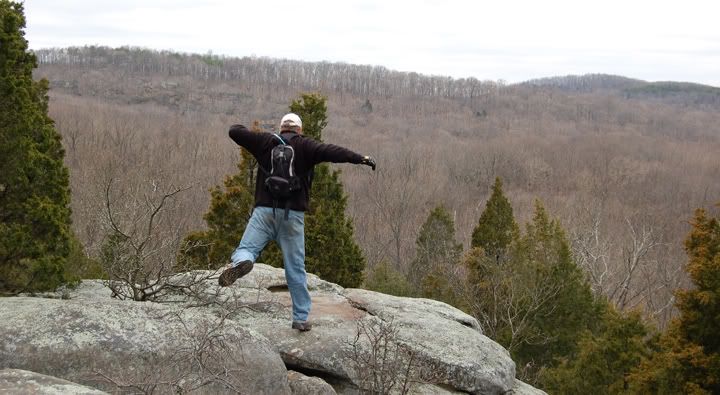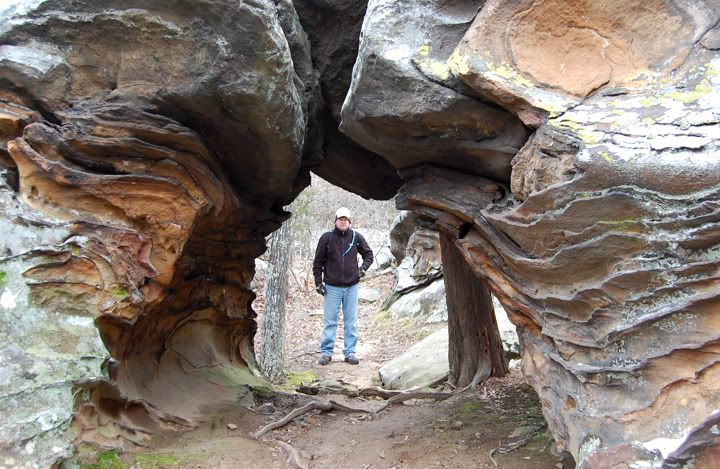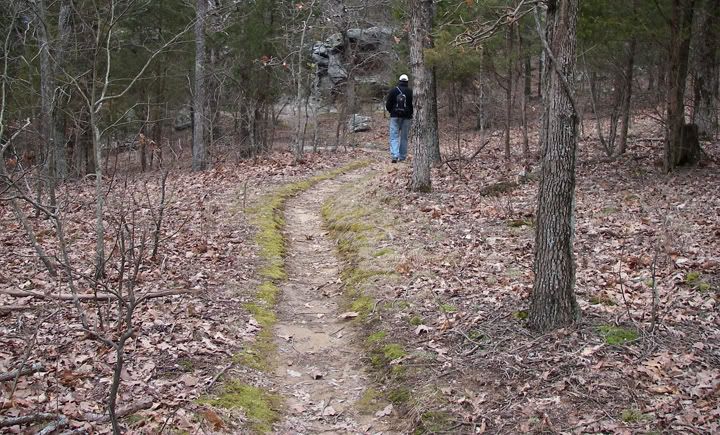 Hiking to Anvil Rock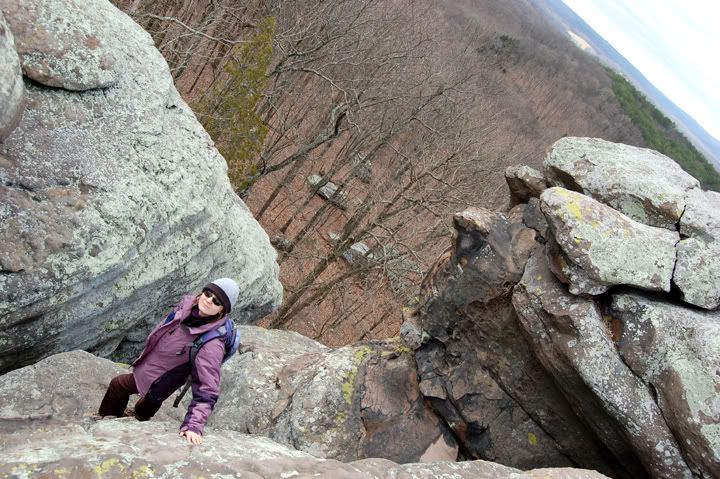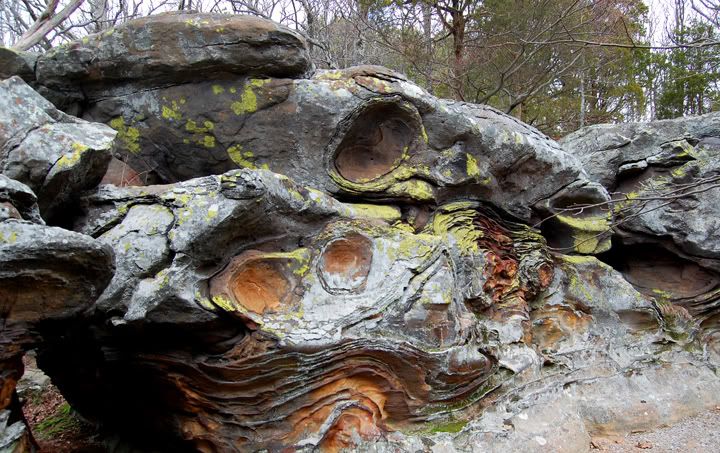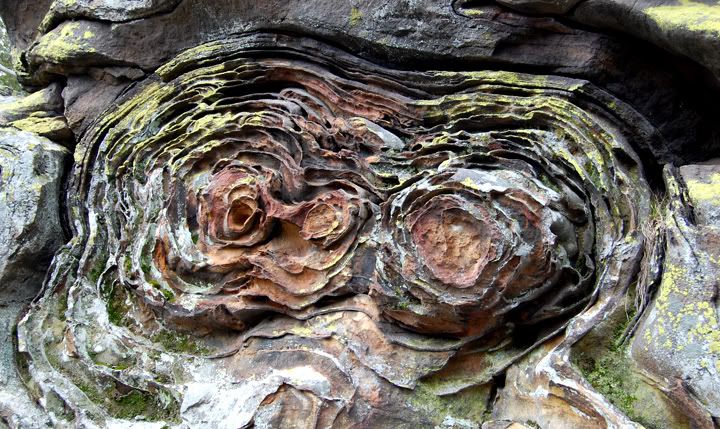 Some of the rocks have very intricate designs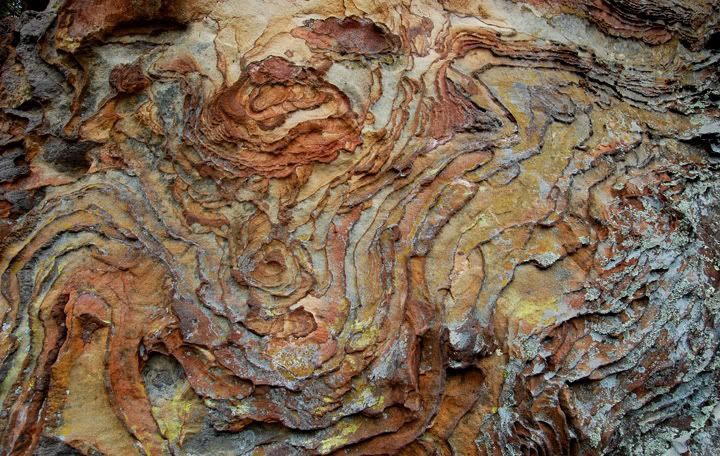 There is no admission fee for the Garden of the Gods.