Yesterday was my birthday and I was celebrating it downtown Denver. Since I wasn't riding my motorcycle this weekend, I decided to bring my mountain bike hoping to check out Barr Lake State Park, which according to the website, has some easy trails. I keep saying I'm going to bike more, but for whatever reason it just doesn't happen often enough.
Barr Lake
The 8.8 miles around the lake consisted of dirt, gravel and single track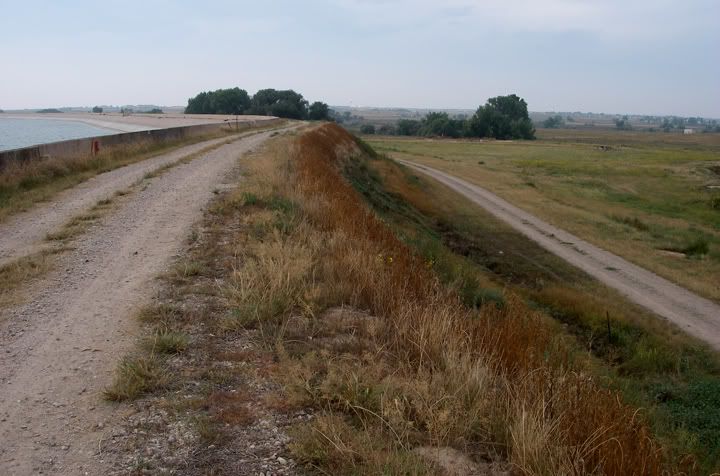 The town of Brighton in the distance
So today Dalton and I went riding our bicycles. The 8.8 trail was perfect for someone that doesn't ride very often. And the trail was pretty much empty. Unfortunately Dalton got a tire puncture early on. I rode the entire trail without any issues, but when I unloaded my bike from the car and rolled it in to the garage I noticed that the front and back tires were both totally flat, both tires had one goat heads stuck in the tire.