Just as before while camping at high elevation, I had a hard time sleeping since Mueller State park is located at 9,500 feet. When morning came I felt sick. The wine I had last night didn't help matters since alcohol makes altitude sickness even worse. Packing up was a slow and agonizing process. We finally ended up leaving Mueller State Park at around 11AM.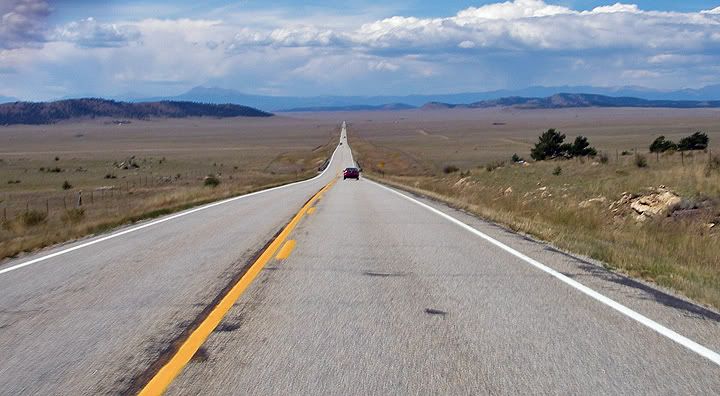 Highway 24
Highway 24 is mostly straight with a few sections of curves, which was perfect for the way I was feeling today. By the time we pulled into Johnson Village, south of Buena Vista, we were ready for lunch. We stopped in at the Gunsmoke Café to eat.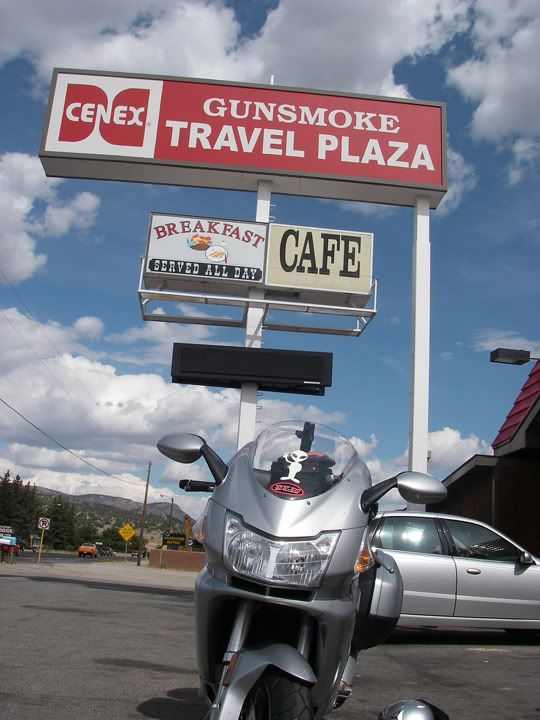 Gunsmoke Cafe in Johnson Village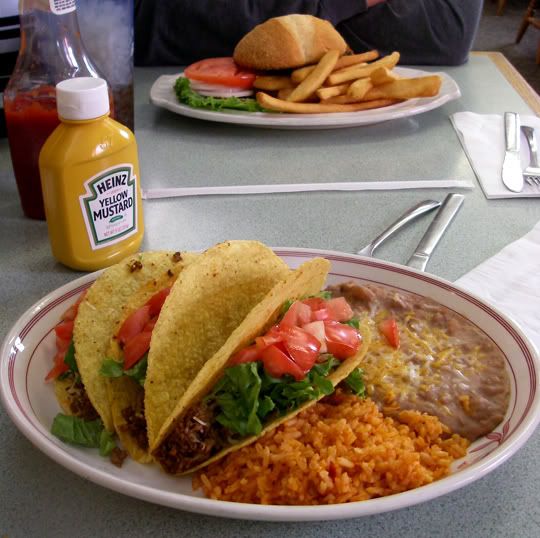 Lunch at the Gunsmoke Cafe, beef tacos and a hamburger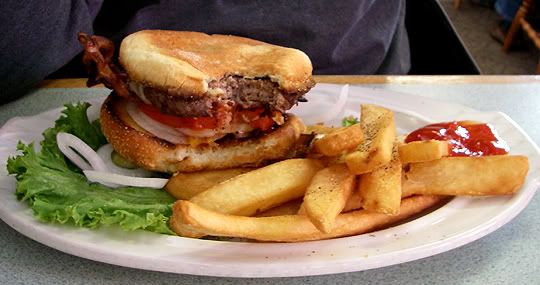 My tacos weren't all that great, the burger looked pretty good though
After lunch we continued south on 285, then west on highway 50 and finally south on 550 to Ridgway State Park. After 235 miles and not feeling too good, I was ready to get off the bike. We arrived at the State Park just an hour before sunset and had to ride around to find the loop where our tent site reservation was at. The tent sites where down a road and near the river. We had to park the bikes in the main parking lot then use a wheel barrel to take our stuff to our campsite. From the bridge, it was all uphill to the campsite.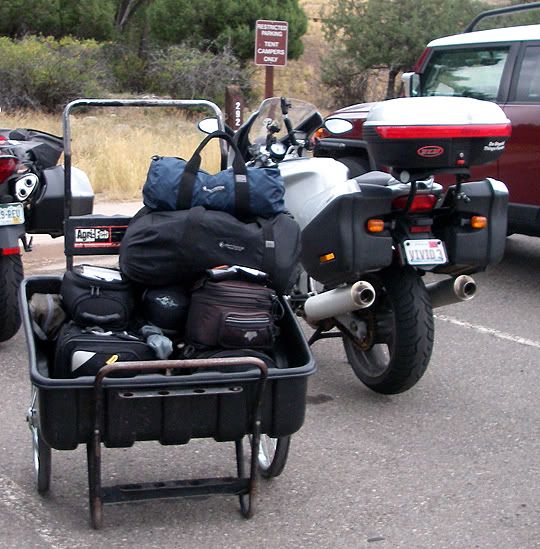 Loading up the wheel barrel with all our stuff at Ridgway State Park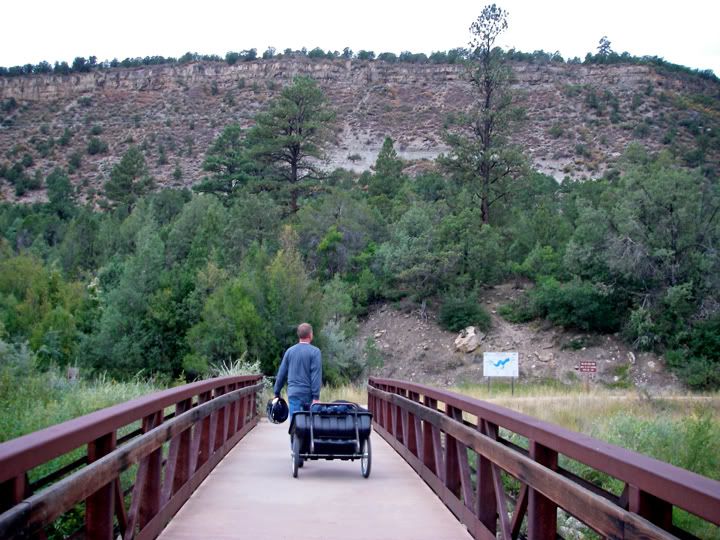 Dalton pulling the wheel barrel to the campsite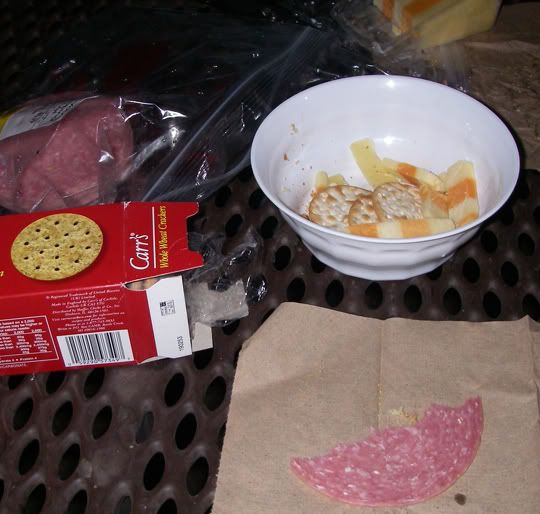 We stopped at the grocery store to grab some stuff to eat at the campsite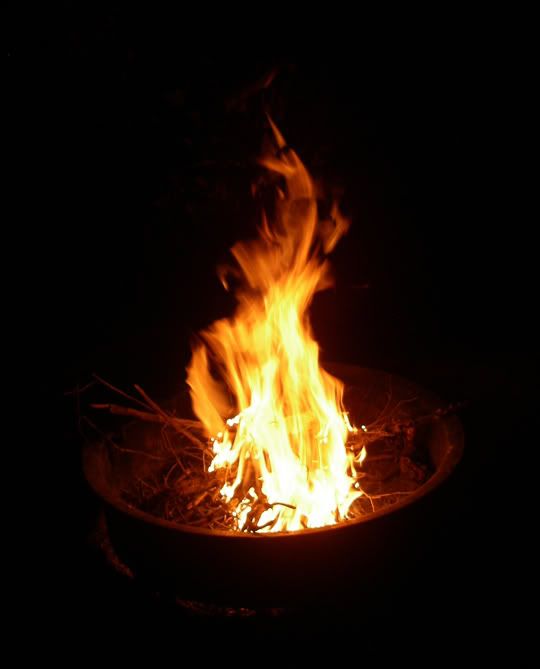 A small campsite fire
By the time we got our tents up, it was already dark. Too bad I was sick today and we ended up leaving late. There was a hiking trail that traveled right by our campsite and had we been able to get here early, I could have done a short hike. This park had a lot to offer.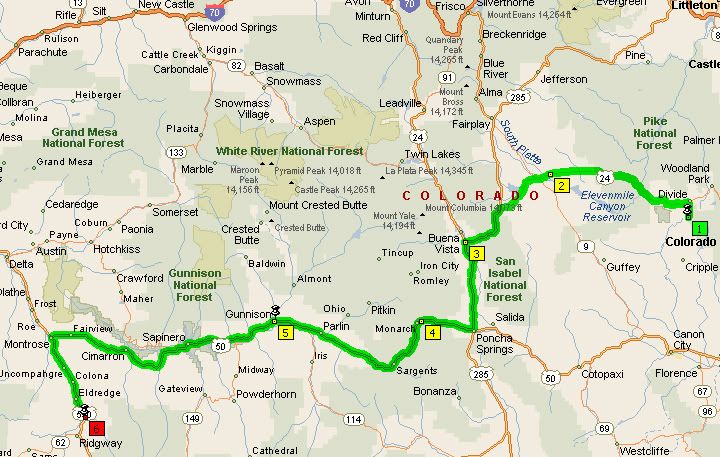 Our 235 mile route: Highways 24, 285, 50 and 550