The ride was technically over. Instead of riding directly home, I jumped on I-70 and headed west. I took the exit for Golden and rode highway 6 through the lovely twisties. I pulled over at the Starbucks in Idaho Springs to had some coffee and a Luna bar and looked over the map. I already knew what road I wanted to ride next. I've been wanting to ride highway 103 for a while and today was a good day to do it.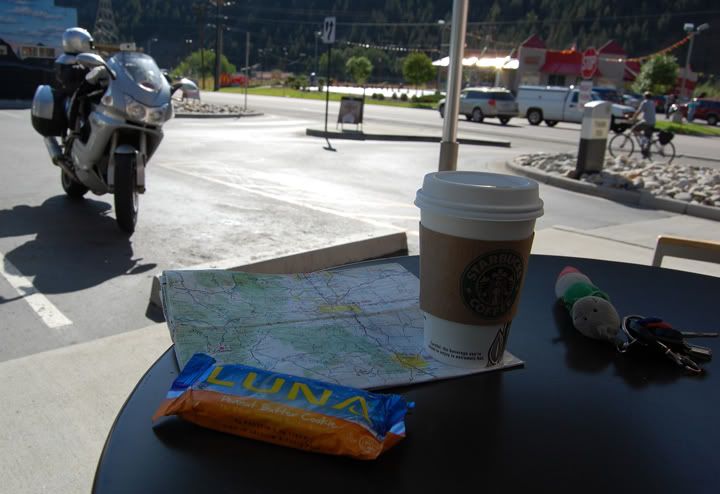 Breakfast - Idaho Springs
After I finished my coffee, I geared up, rode through town and found highway 103. I've read some ride reports on this road and it was as good as people made it out to be. Plus, on this Wednesday morning, there was hardly any traffic here. I liked 103 so much that I arrived at highway 74, I turned around and rode 103 back to Idaho Springs.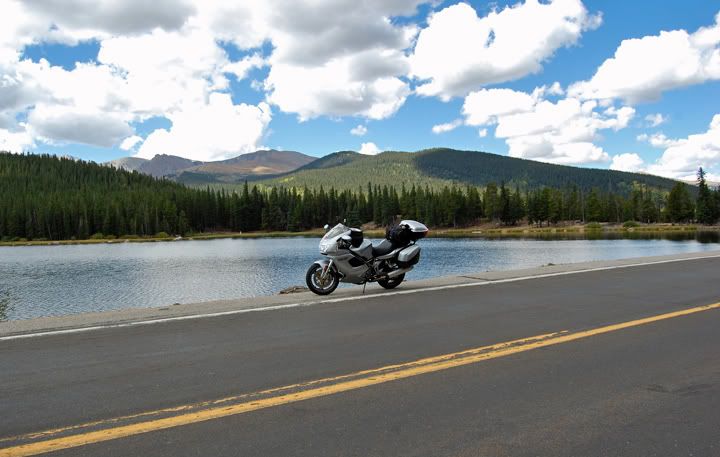 Highway 103
Fall colors on highway 103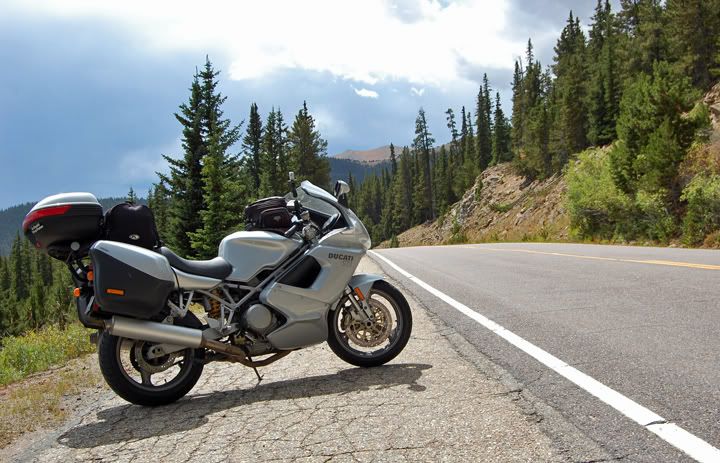 Rain in the distance on highway 103
Amazing views on highway 103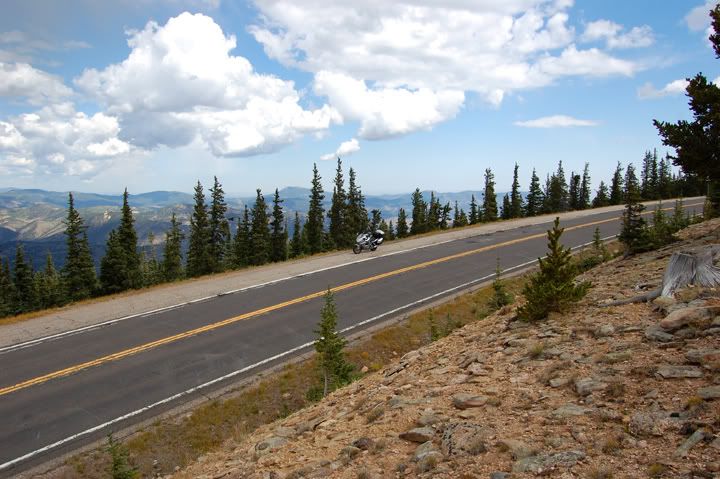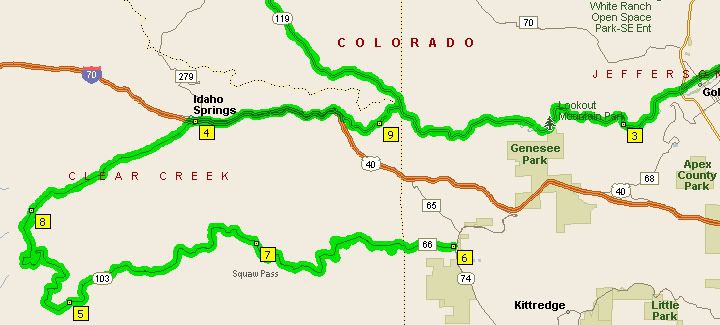 Highway 103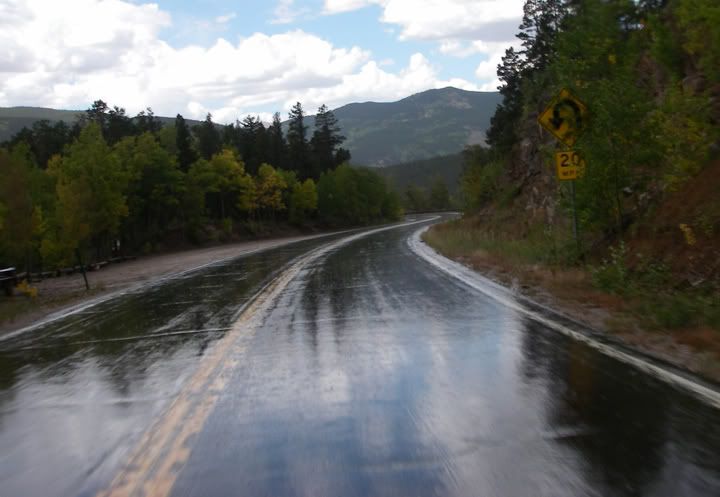 The rain found me on highway 103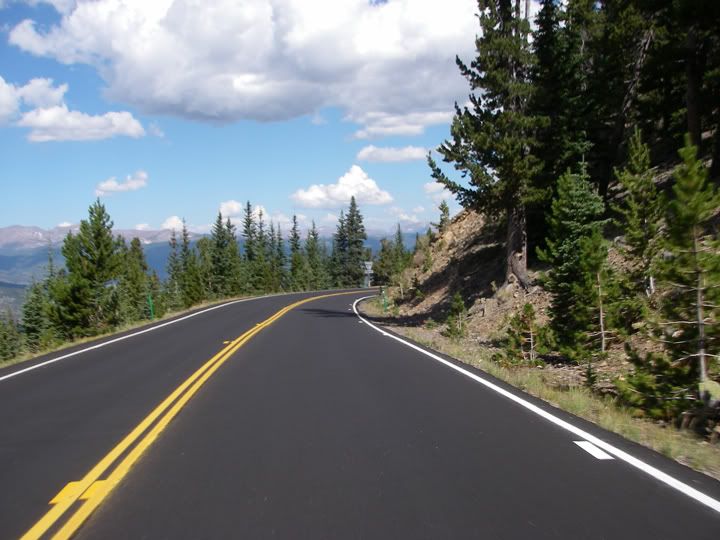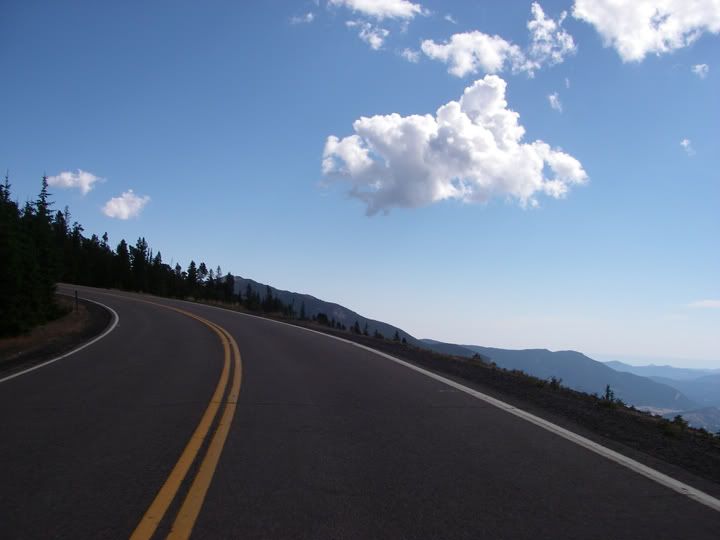 Pristine pavement on highway 103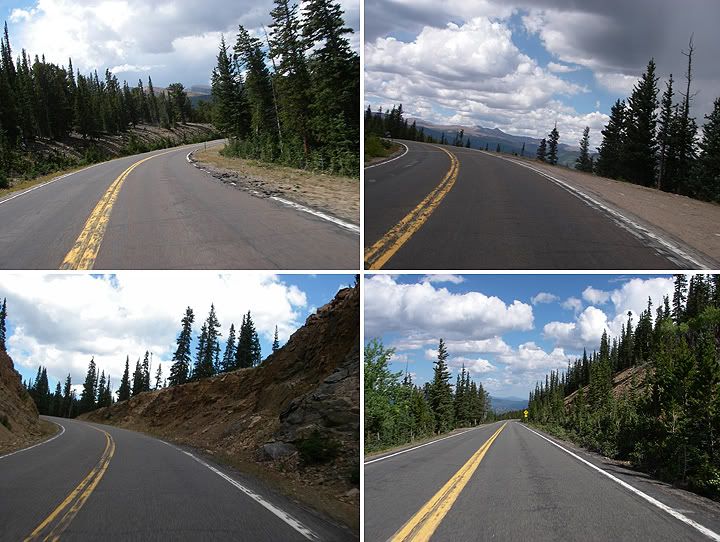 From Idaho Springs I jumped back on to I-70 and headed east for a bit, took the exit for Golden and and then took 119 north to Nederland, and in Nederland I stayed on 119 in to Boulder. I've done the first section of 119 a few times already, but I have never been on the section of 119 from Nederland to Boulder before.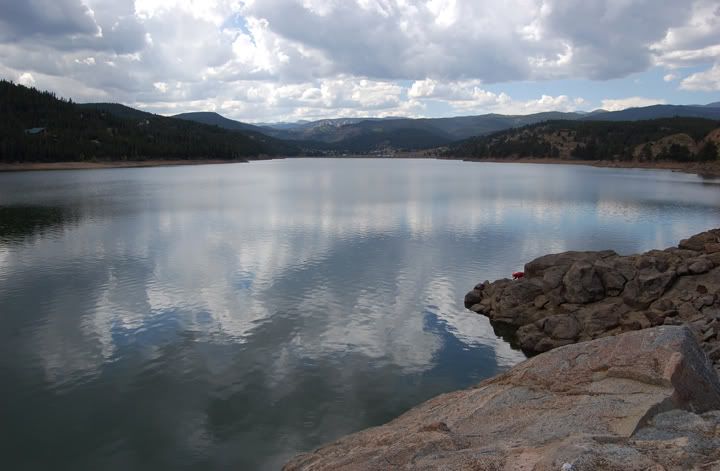 A lake near Nederland and highway 119

Highway 119
There was a lot of construction along 119 today. So many sections of the road had only one lane open in both directions, so there was a lot of waiting involved.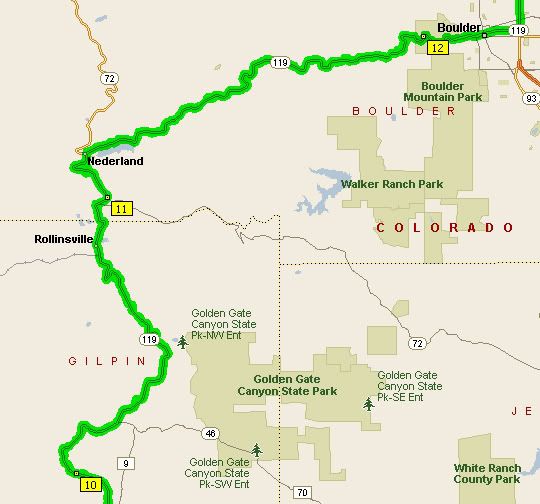 Highway 119
Once in Boulder, it was stop and go traffic through town. It was already after 3PM so I decided to head directly to Loveland from here on highway 119 and in Longmont I took 287 to Loveland.
After 6 days on the bike, some great roads and amazing scenery, the highlight of this trip was the Colorado National Monument. An amazing place with an amazing road. I also enjoyed camping at Mueller State Park and Ridgway State Park, those I will have to re-visit for sure.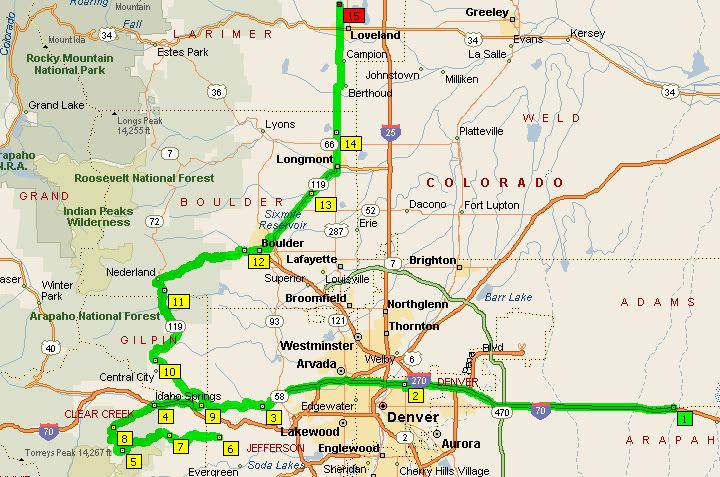 Today's route 218 miles: Highways I-70, 58, 6, 103, I-70, 119 and 287