I love camping while on a motorcycle trip, and I wouldn't trade it for a motel room, but when camping you do end up spending more time doing medial tasks, so you have to plan ahead for that. Like this morning my walk to the showers, well, it was a long one. The building was way across the river and up a hill. I stopped a few times to take pictures on the way and by the time I got there I realized 30 minutes had passed. By the time I took the shower and came back to the campsite, ate something there was no time to do a hike. Things took especially longer here at the Ridgway State park since we needed to grab a wheel barrel and get all our stuff across the river and to the parking lot where our bikes were parked.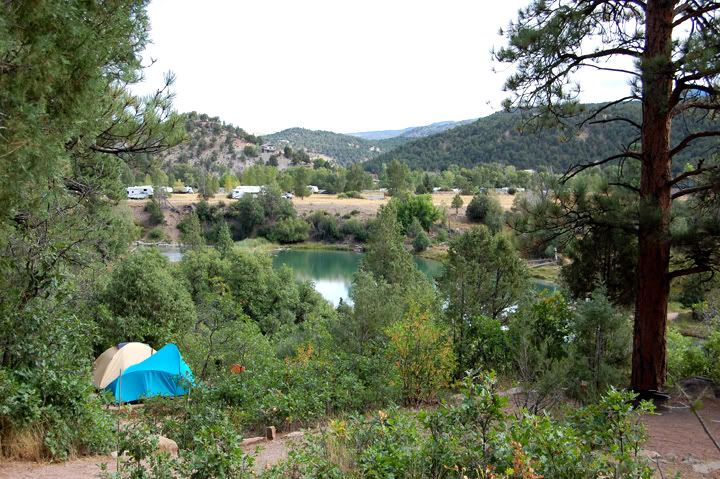 Campsite 294 at Ridgway State Park had an awesome view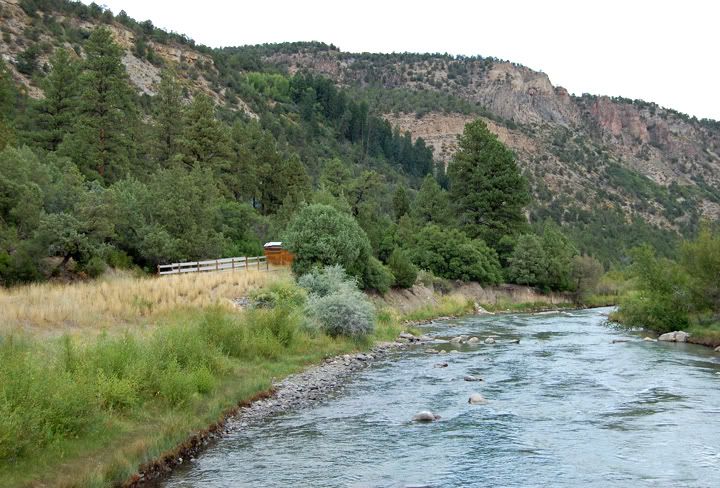 Ridgway State Park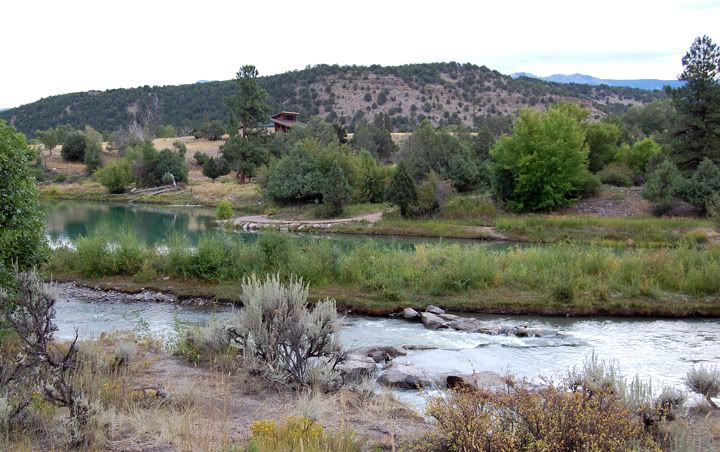 Ridgway State Park - the showers were in that building across the river
Ridgway State Park - our camp site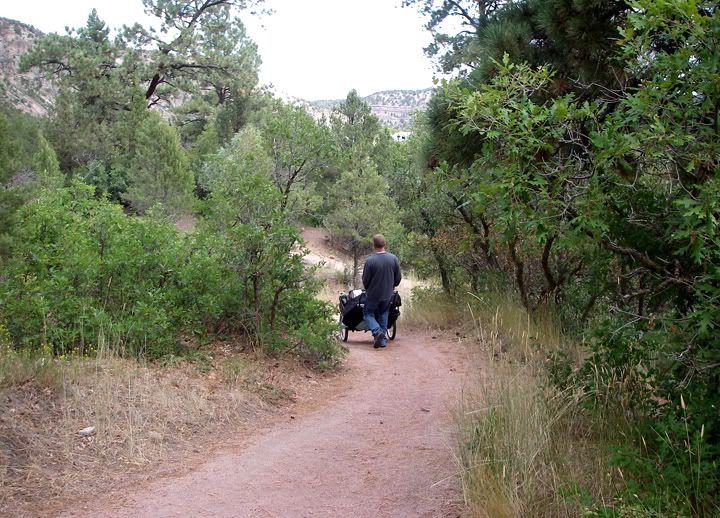 Dalton getting stuff back to the bike using the wheel barrel, at least going back it was all downhill
Once the bikes were packed up we took off heading south on 550 then west on 62, then west on 145 and finally north on 141 - my favorite motorcycle road. There really isn't much on 141, so the first chance to grab lunch was in Gateway at the Gateway Resort. The resort has a grocery store with hot food, which I have ate before, but since today was Dalton's birthday I though he should have a nicer lunch then fast food from a grocery store, so we ate at the Paradox Café. The outside seating was great and so was the food. We probably were there way longer then needed enjoying the great weather and even had some dessert.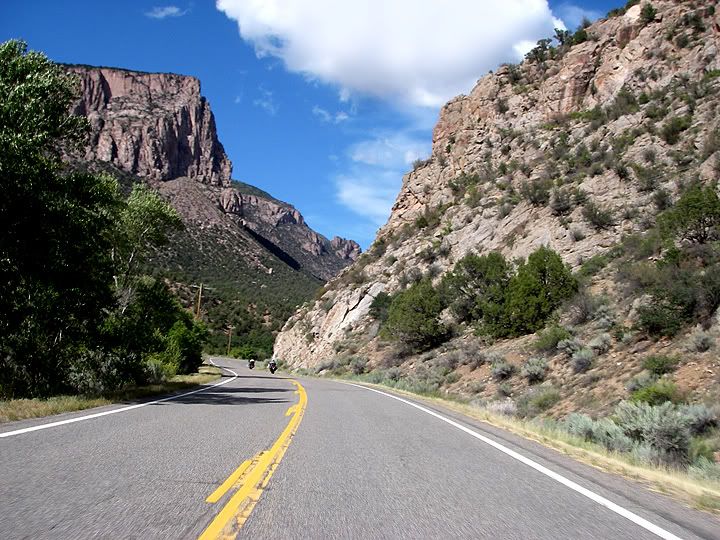 Highway 141 - my favorite motorcycle road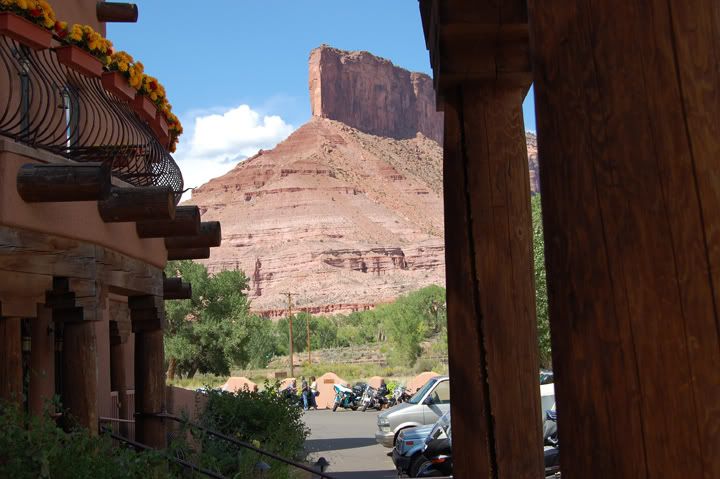 The view from the Paradox Cafe at the Gateway Resort on highway 141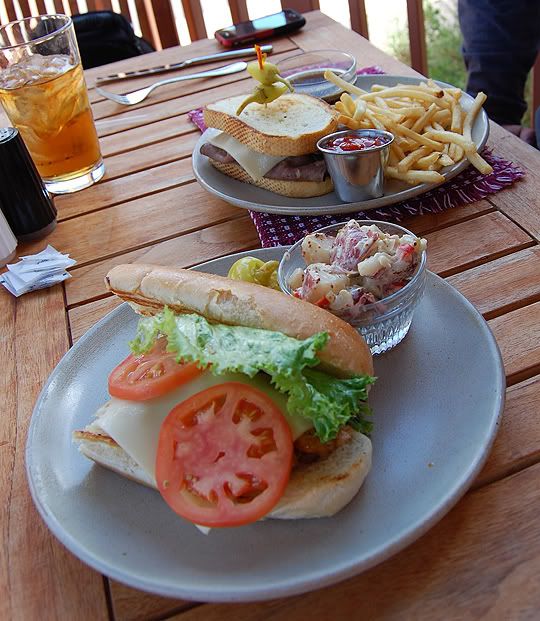 Lunch at Paradox Cafe, I had a shrimp Po'boy, and it was yummy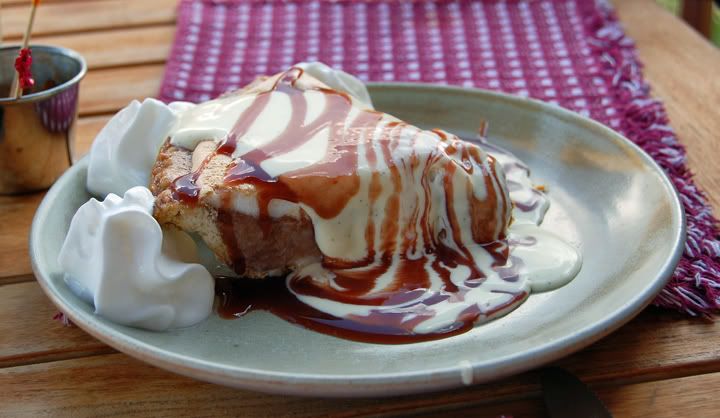 Birthday dessert at the Paradox Cafe
On the way to the bikes across the parking lot I ran in to another rider from Ohio that was riding highway 141 because he read about it on my blog a few months ago. How cool is that! By the way, there were tons of motorcyclist at the Gateway Resort and on highway 141. It's so awesome to ride a road where there are more motorcycles than cars.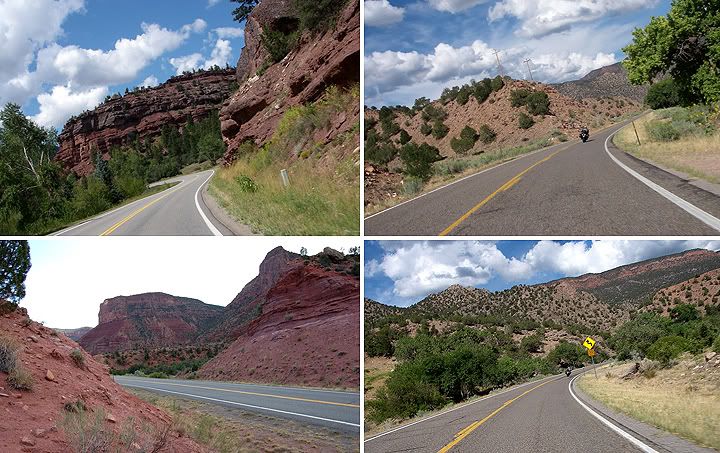 Highway 141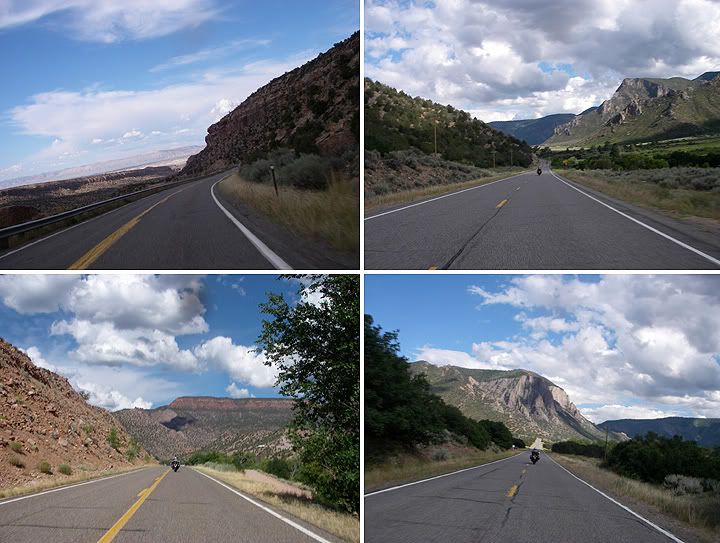 More highway 141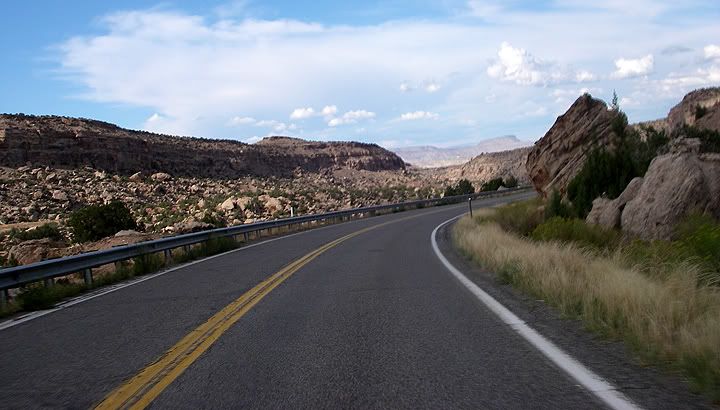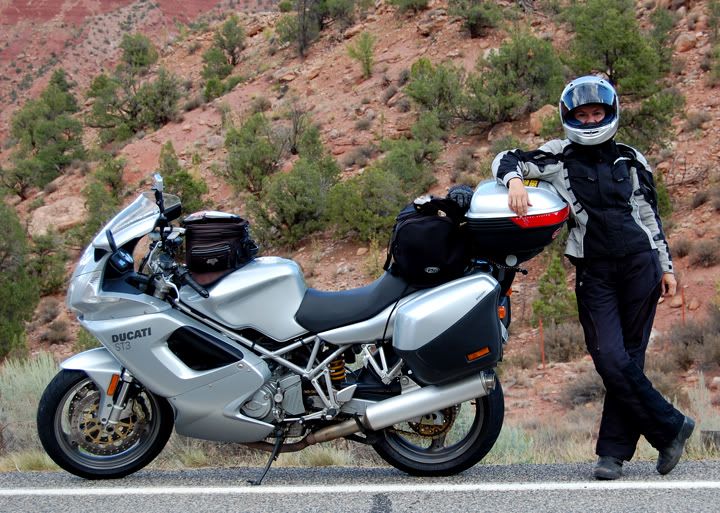 A stop on highway 141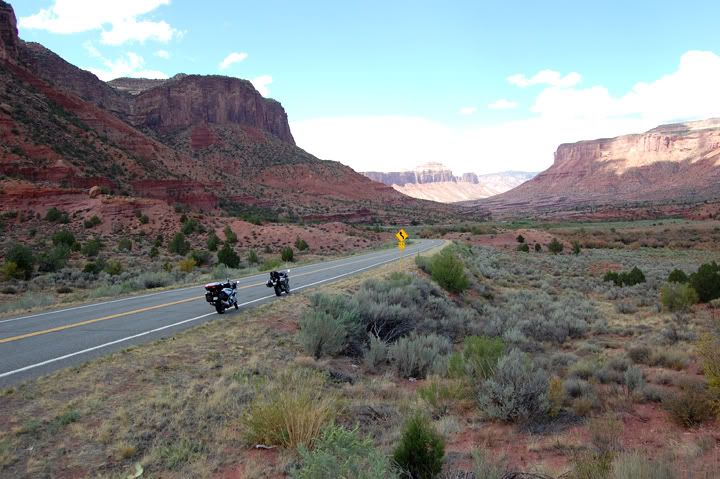 Many red rocks near Grand Junction on highway 141
After a great ride today we arrived in Fruita and found the James M. Robb – Colorado River State Park. This park was very crowded , and the campsites were pretty close together without much vegetations to separate the campsites. After staying a night at Mueller State Park and a night at Ridgway State Park, didn't seem very special.
James M. Robb – Colorado River State Park at Fruita, another wheel barrel transport to the camp site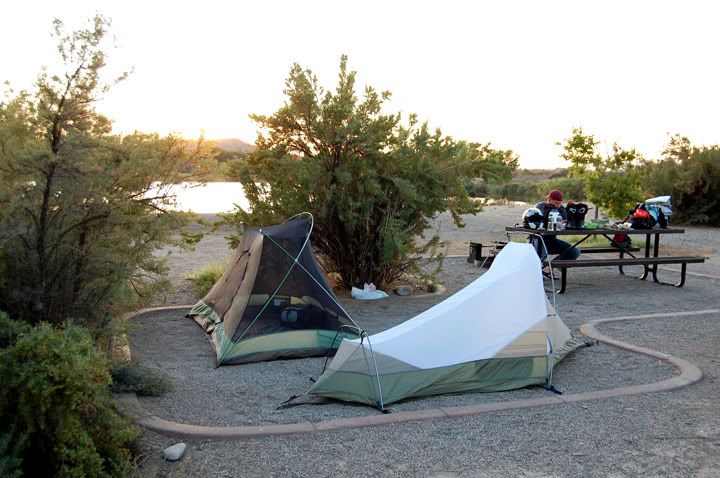 Our campsite at James M. Robb – Colorado River State Park at Fruita
The tent sites here also required us to use a wheel barrel to transport our stuff, although we didn't have to cross a river like at Ridgway and it wasn't uphill or very far of a walk.
Sunset at James M. Robb – Colorado River State Park at Fruita
Today was a hot day and it didn't get any cooler at the park. Even after the sun went down, the temperatures continued to be warm.
Today's route 182 miles; roads 550, 62, 145, 141 to 50