I finished packing this morning and swung by Dalton's work. He was getting off early. From there we headed south on 285. Traffic was heavy, but once we turned south on 126 it was pretty much smooth sailing for most of the trip to the park. We rode 126 to 67, both of these road are very fun motorcycle roads. A few hours later we arrived at Mueller State Park. We had a reservation for a camping site and once we checked in the ranger told us that he would be right up to deliver a bear box for us since we were on motorcycles.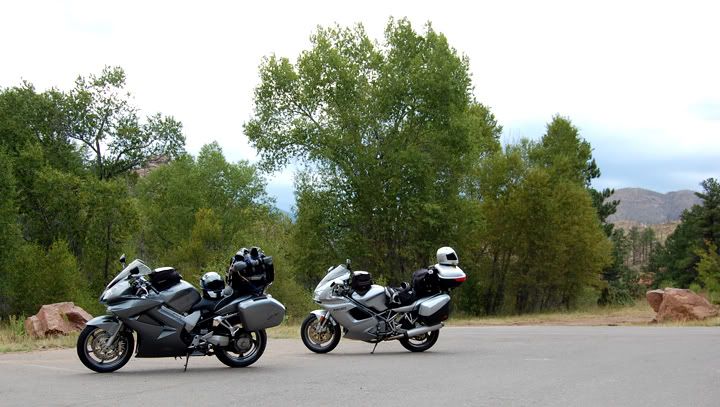 Taking a break in a parking lot near highway 126
A neat looking bug crossing the parking lot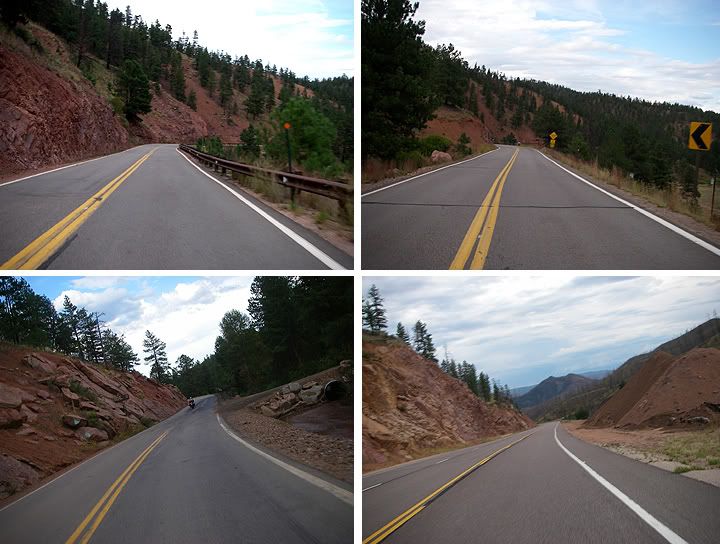 Highways 126 and 67
I set up my tent and took a short walk to check out Mueller State Park. The rain clouds were rolling in so there would be no sun set tonight, but from the bathroom and showers building I was able to see Pikes Peak and other nearby mountains. After the walk it was time to break out some dinner. We just got done eating when the first cracks of thunder sounded overhead. Mueller State Park sits at 9,500 feet in elevation, so the clouds were hanging low just above our camp site and the lightening was frequent and very loud. Then the rain started, so we had to go and hide inside the tents.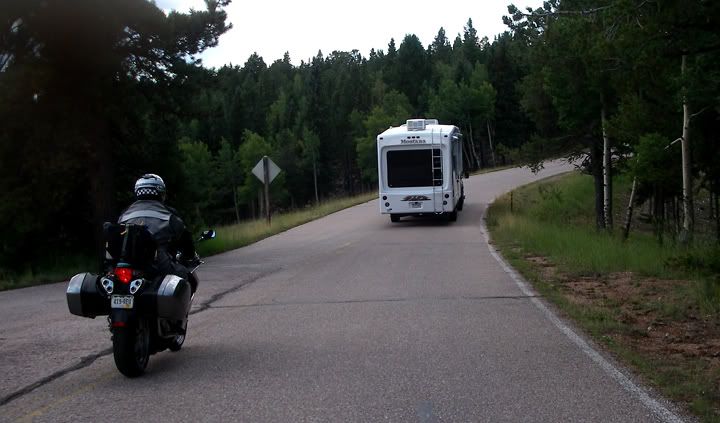 The twisty road through Mueller State Park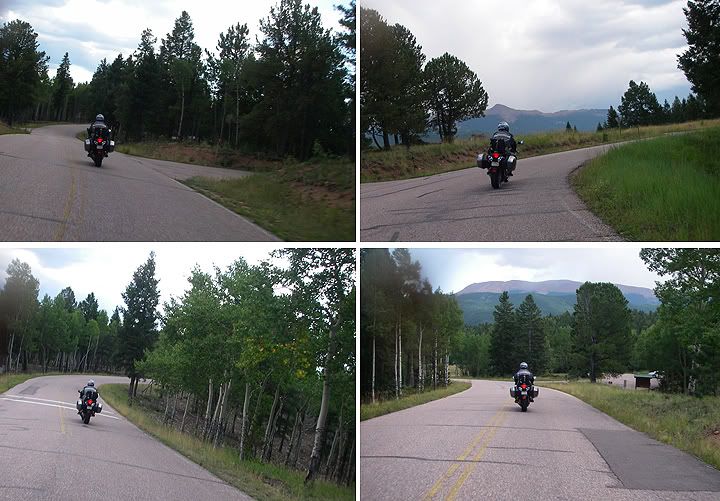 The road through Mueller State Park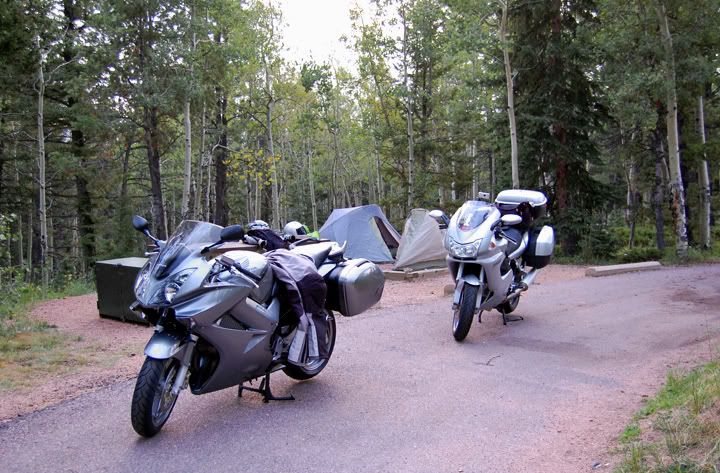 That's the bear box the ranger brought over for us to the left of the VFR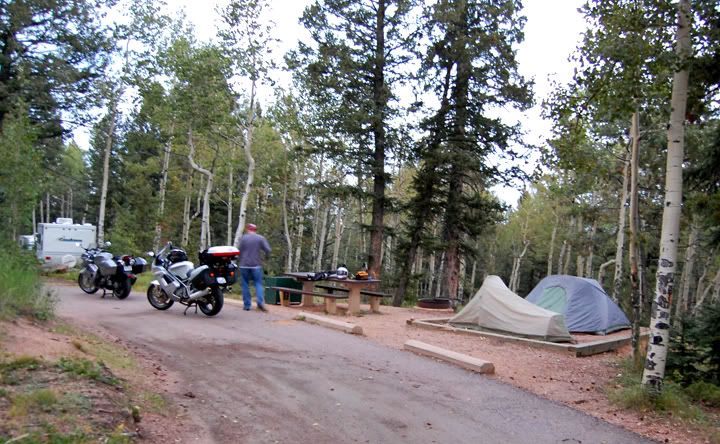 Our campsite at Mueller State Park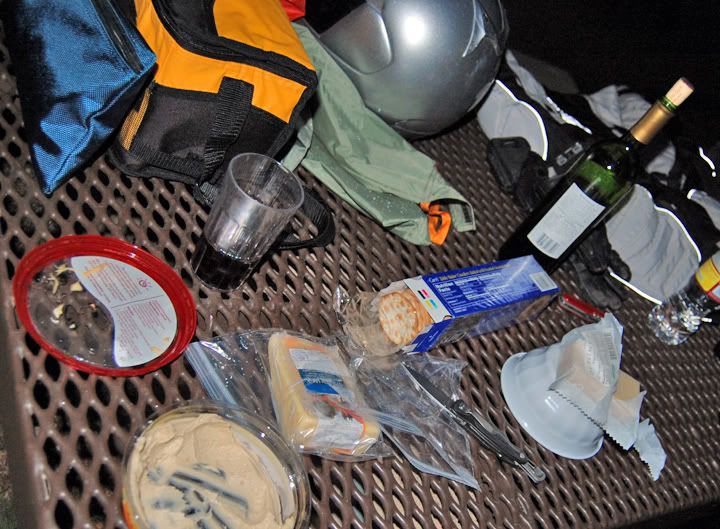 Dinner is served
A couple of hours later the rain stopped, the clouds moved off and the moon came out. There was a chill in the air, but the air was so fresh. Unfortunately it was to go to bed.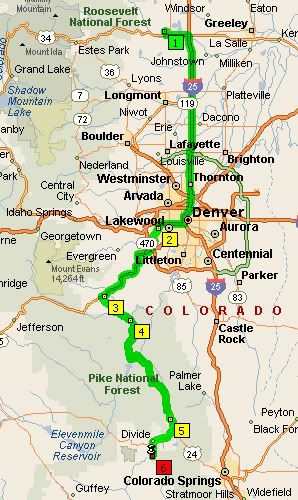 My 150 mile route from Loveland to Mueller State Park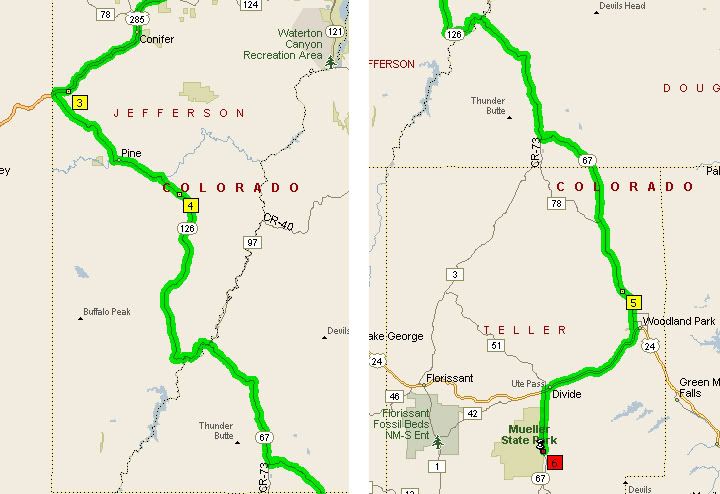 285 to 126 to 67 to 24 to 67