It was a cold and crisp morning. Exactly the kind of a morning I pack my down jacket for. We packed up camp and our bikes and headed in to town to have breakfast. The Firebrand Deli in Gunnison was our choice this morning. This was my third time through Gunnison this year on a motorcycle, and this was the third restaurant I was having breakfast at, and all I can say, they are all good.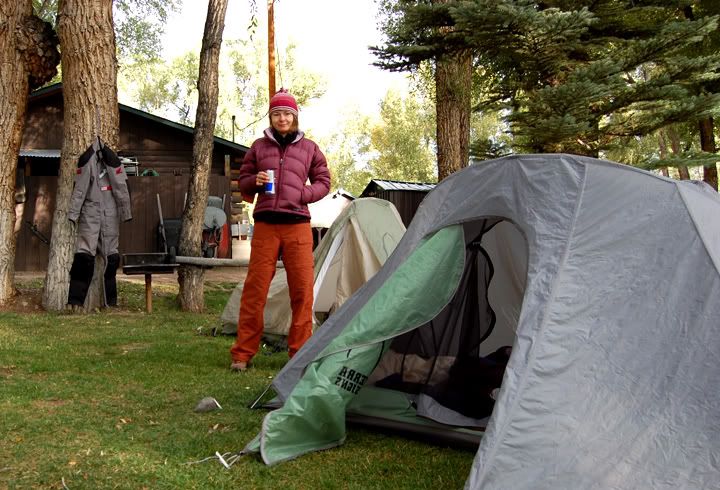 A cold morning at the Tall Texan Campground in Gunnison
Packing up camp
After breakfast we headed east on highway 50. The next stop was the Royal Gorge, a huge tourist attraction. The road to the Royal Gorge was nice and twisty but there was a bit of traffic on it. Just as we pulled up to the Royal Gorge parking lot, it had started to rain, but it didn't seem like it was going to last very long. More on the Royal Gorge in the next post.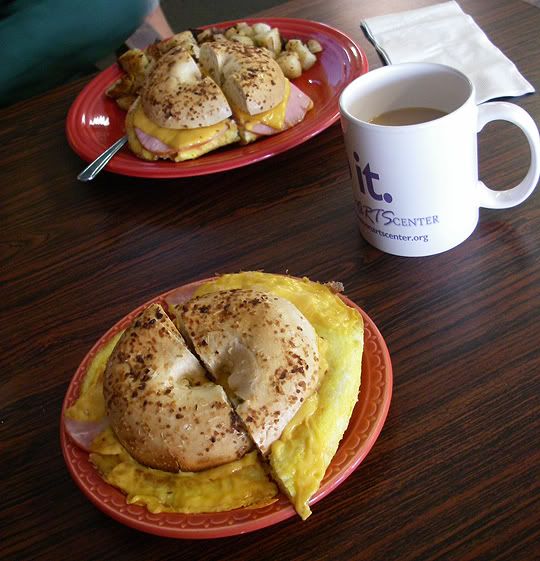 Breakfast at the Firebrand Deli in Gunnison
We ended up spending more time at the Royal Gorge then we had planned on. It was getting late and unfortunately now we would have to deal with rush hour traffic through Colorado Springs. On top of the heavy traffic we ran in to a bad storm.
Highway 50
Highway 50
By the time we arrived in the south suburbs of Denver we only had about 45 minutes of daylight left, so I decided to head to Strasburg and crash at Dalton's instead of riding to Loveland in the dark.
Rain on highway 83 near Colorado Springs
Today's route 275 miles" Highways 50, 115, 83, C-470 and I-70