This is my first time in Alaska. I wasn't even planning on visiting Alaska but then this opportunity came up and I could not pass it up. It's not every day that I get invited to go sea kayaking and riding a Ducati in Alaska.
Before I get in to today's activities I just have to mention that I've never been sea kayaking before, actually I've never been kayaking period, but I've always wanted to try it. As you can imagine, sea kayaking is kind of dangerous, especially up here in Alaska where the water is cold, especially in April.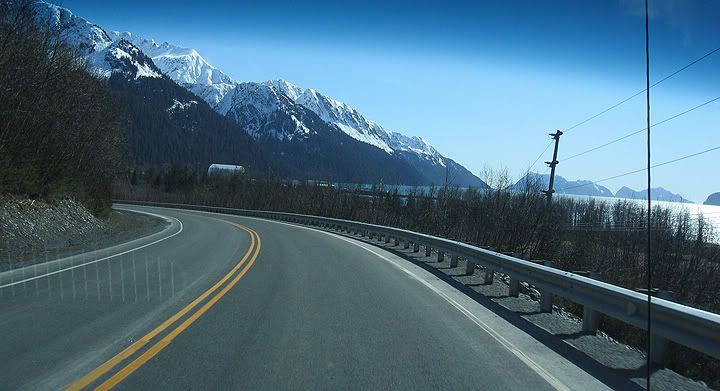 Seward Highway, heading south from Anchorage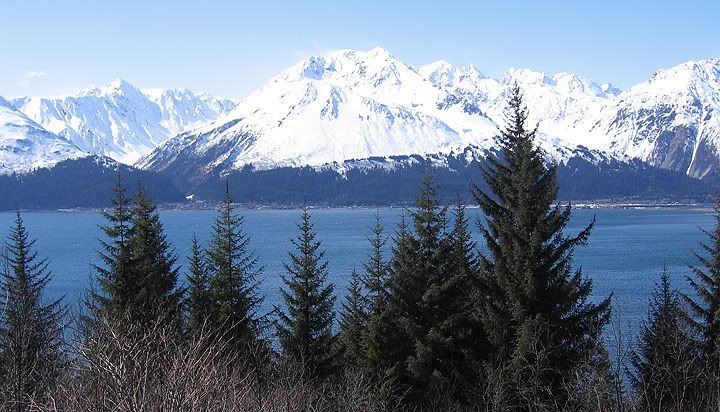 Amazing views from the road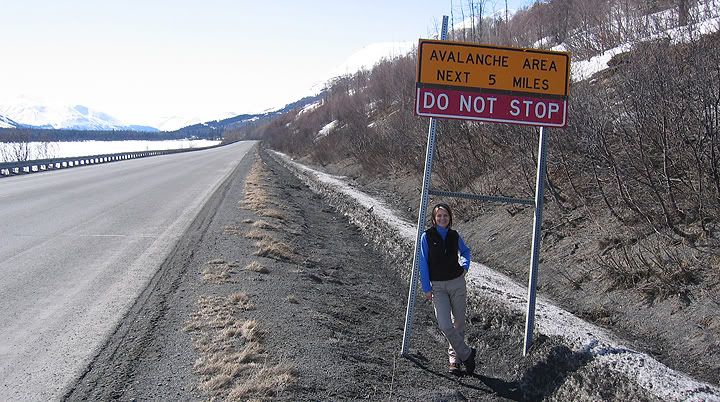 We were not supposed to stop here but I needed a picture in front of the sign
I wasn't too worried. I was in good hands. Mark is an expert sea kayaker, born and raised in Alaska. I was definitely in for a treat this weekend, instead of trying to figure what to see and do around here, I was going to have a local show me around.
We arrived in Seward, AK in the early afternoon, it was sort of windy, Mark told me that it was too windy for someone like me to go out kayaking, since I've never kayaked before. We decided to check out the area and see if the winds would die down in a few hours.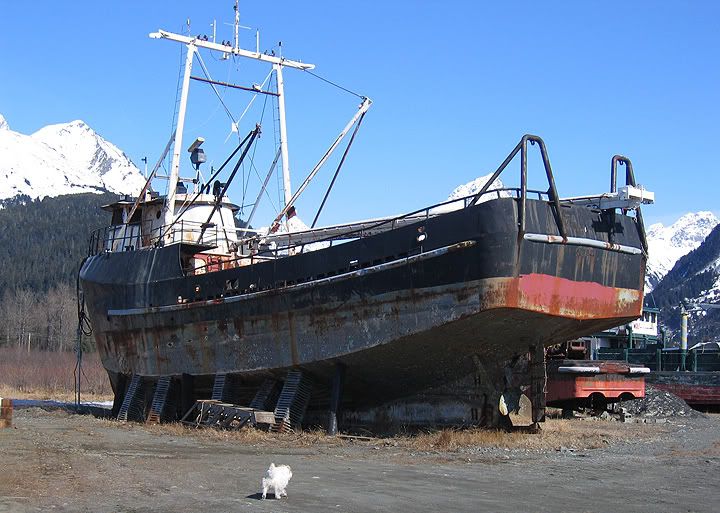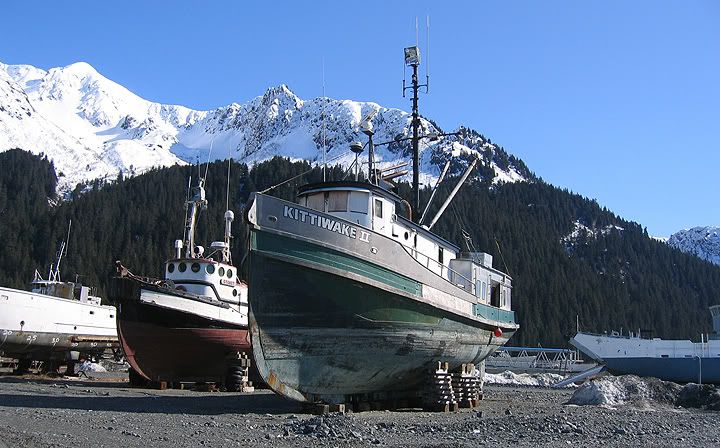 Checking out some old ships in Seward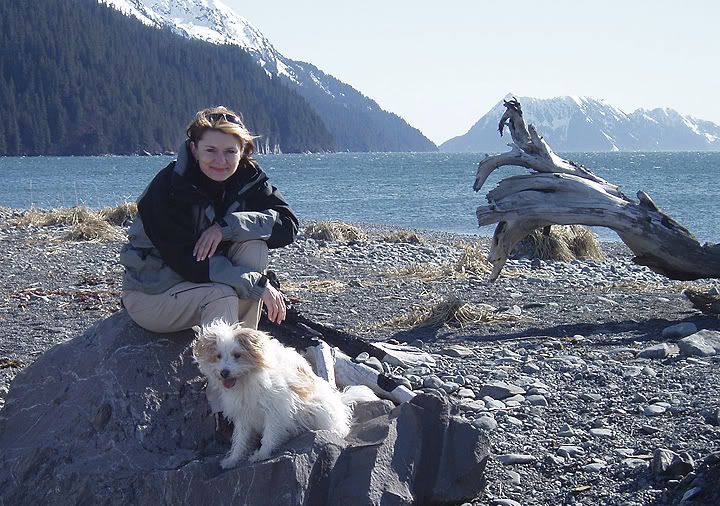 Here I am with Mark's pal Comet at the Forth of July Beach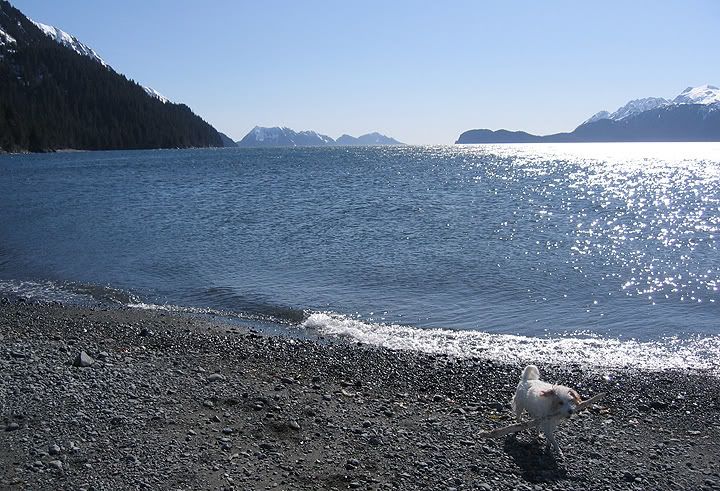 Playing stick with Comet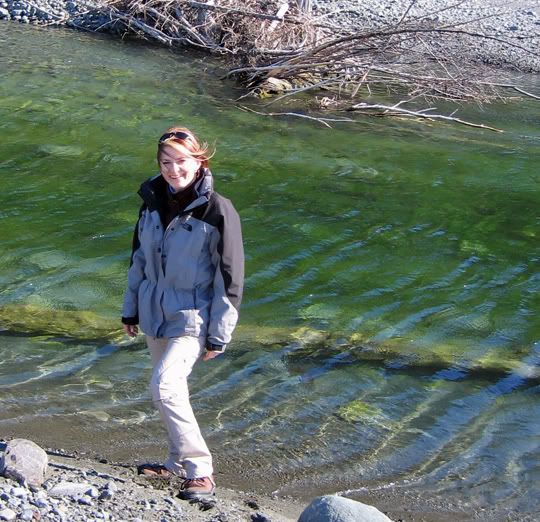 Really clear water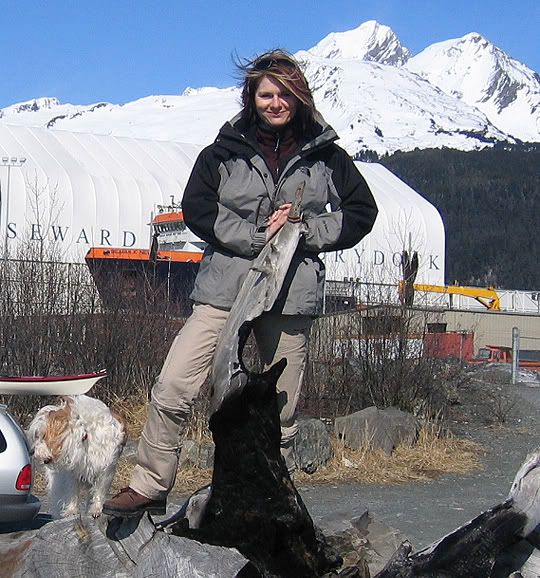 Can you tell it's windy by the way my hair is flying around?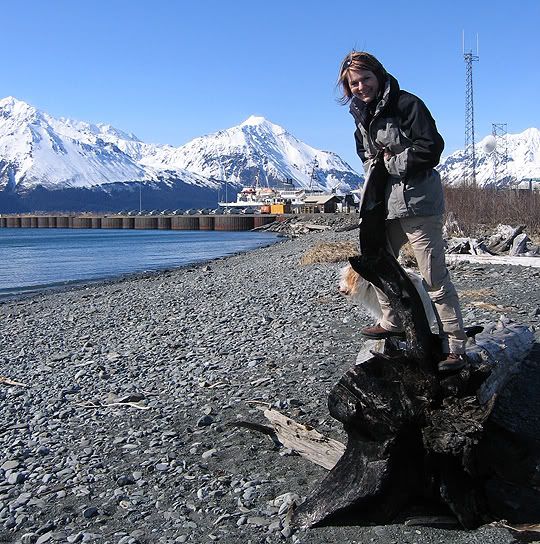 Same spot different view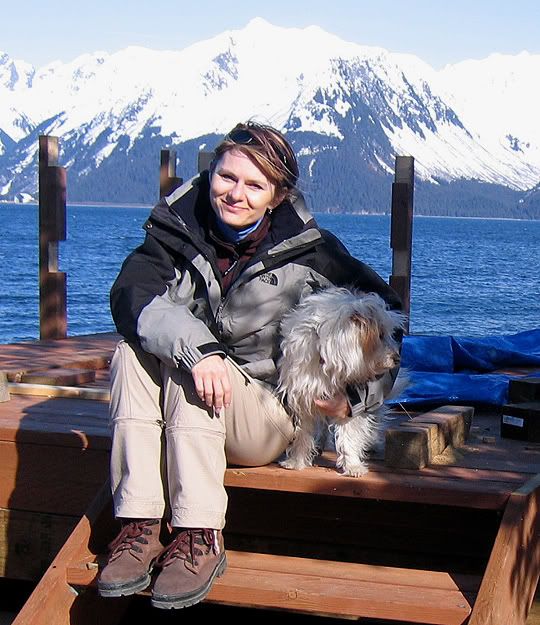 Comet and I hanging out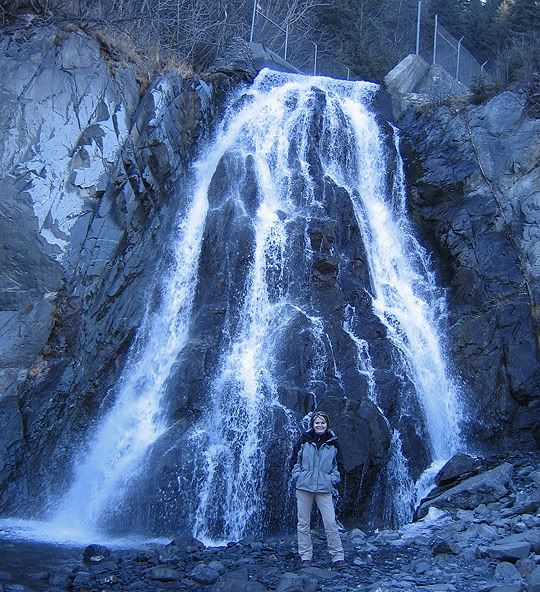 A pretty cool waterfall in Seward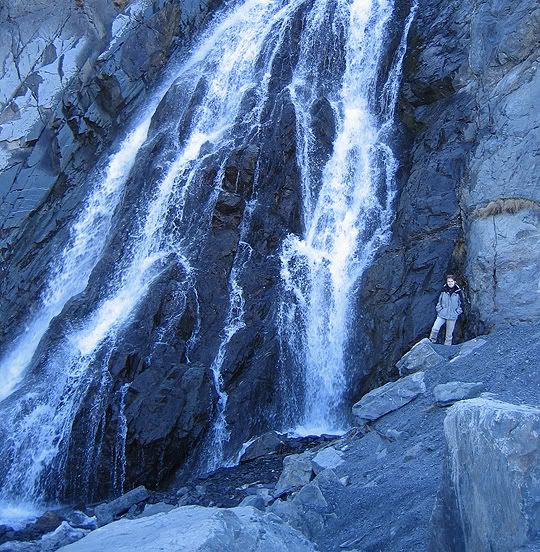 This is a picture of the whole water fall, it's huge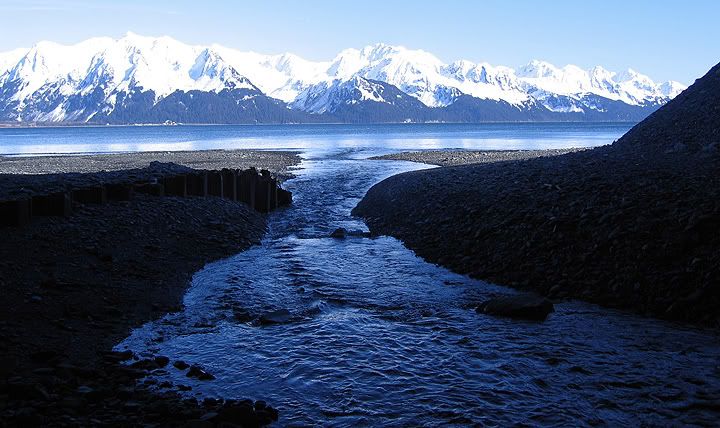 Water from the waterfall flowing in to Resurrection Bay
At 5PM we started Kayaking the Resurrection Bay, it was 44 degrees, and amazingly it was warmer sitting in the kayak then walking around on land. The wind was off and on, we stayed toward the calmer waters. It was a lot of fun but a lot of work. My right got kind of sore, I guess I paddled more to the left then to the right.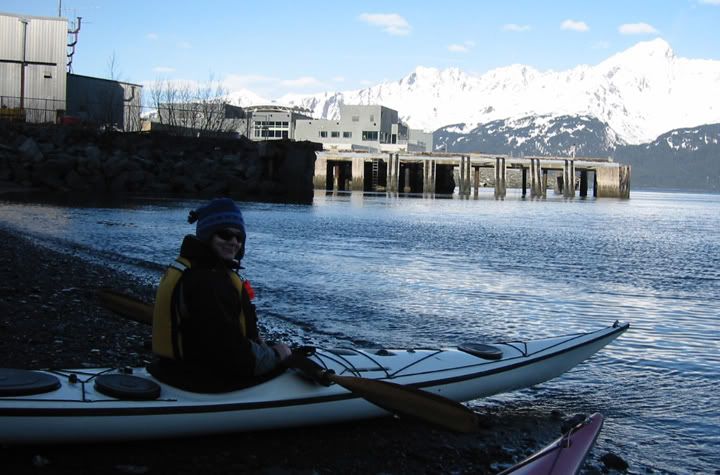 After a short kayaking lesson, I'm waiting for Mark to push me in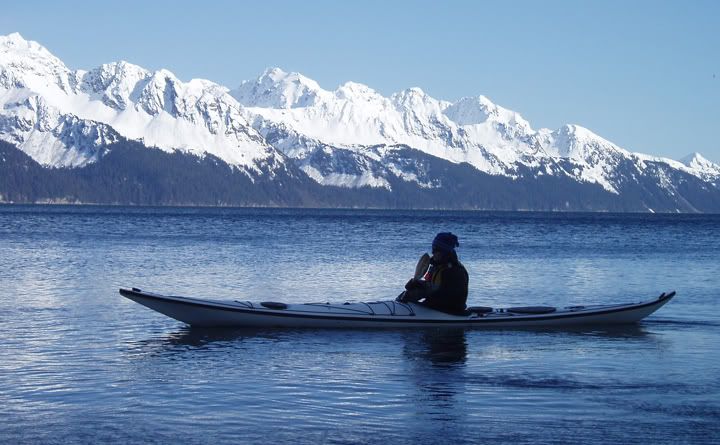 Paddling with those snow covered mountains in the distance was a truly amazing experience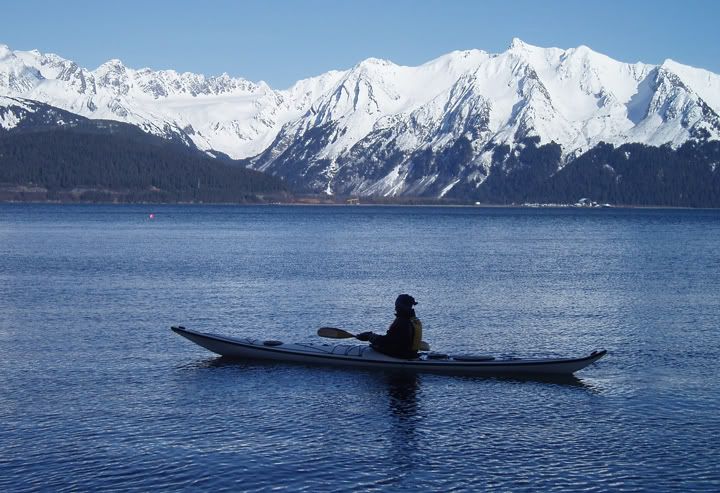 This one was taken from the shore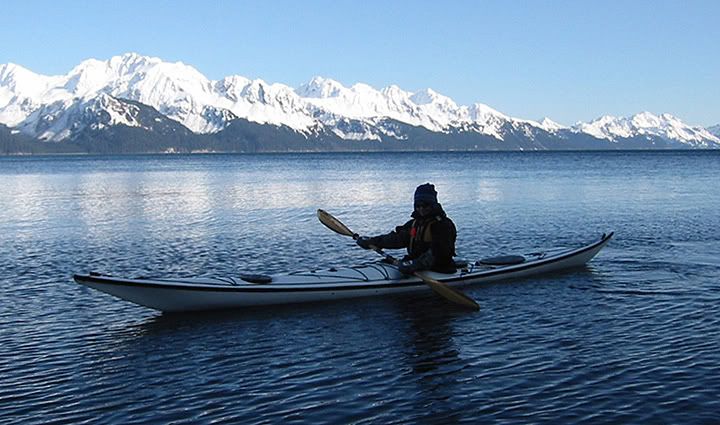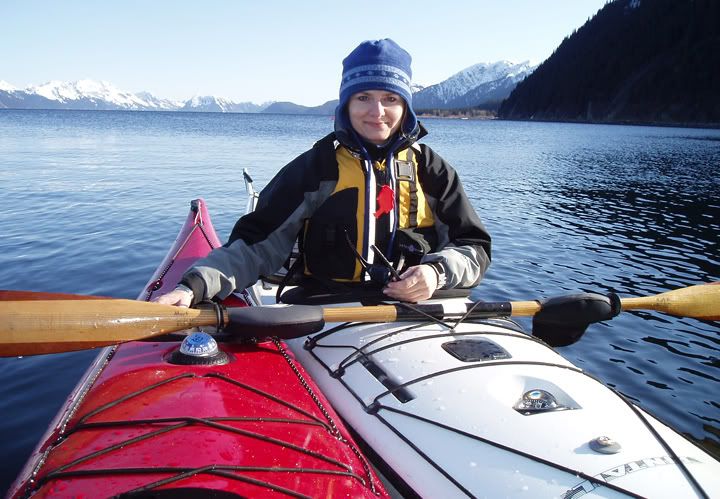 Taking a short break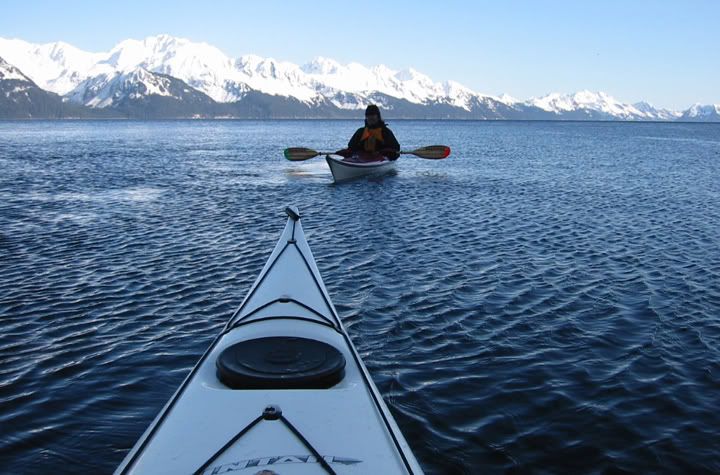 There's Mark, you can tell the wind is still blowing a bit

Calmer waters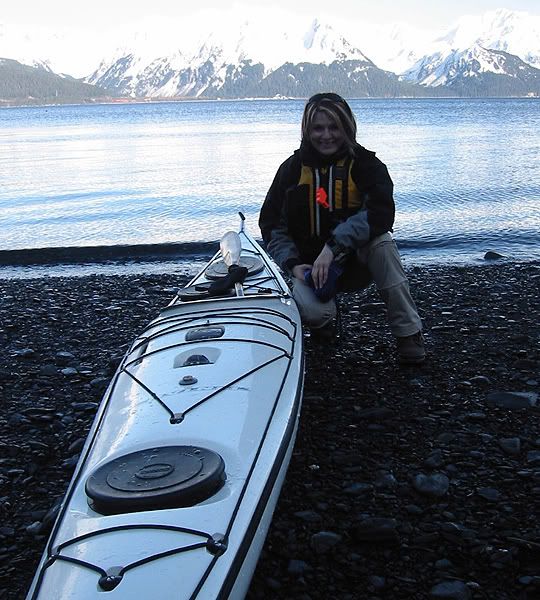 I did it, and I'm still dry
So what is it about sea kayaking in Alaska that is just so amazing? Maybe it's the stunning mountain views, or being all alone in the water, or the marine wildlife at close range. I can't really explain the feeling but this is probably one of the most amazing things that I've experienced. The sea lion kind of freaked me out, I was worried that he's come too close and tip me over. We took preclusions and stayed pretty close to the shore since the water is so cold this time of the year, a person would only last a few minutes in the water if one went overboard.
The kayaks back on land
After we were done with kayaking, we stopped for dinner in Seward at the Apllo Restaurant. The food was good, and I really loved Alaskan Amber, very good beer. We left for Anchorage at 9PM, the sun was just starting to set. There are so many things to love about Alaska, but the one thing that really stands out for me, is the longer daylight hours in spring and summer. In Chicago the sun sets around 6PM right now, here in Alaska with three more hours of daylight, you can do so many more activities outside.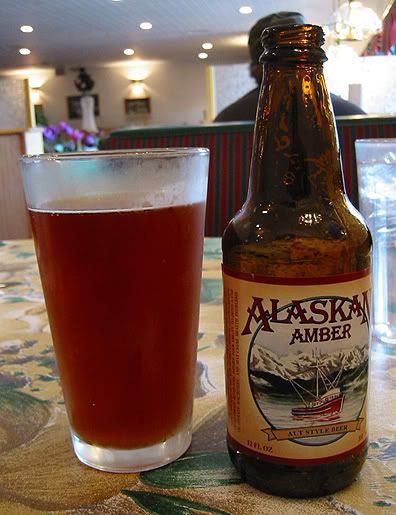 Alaskan Amber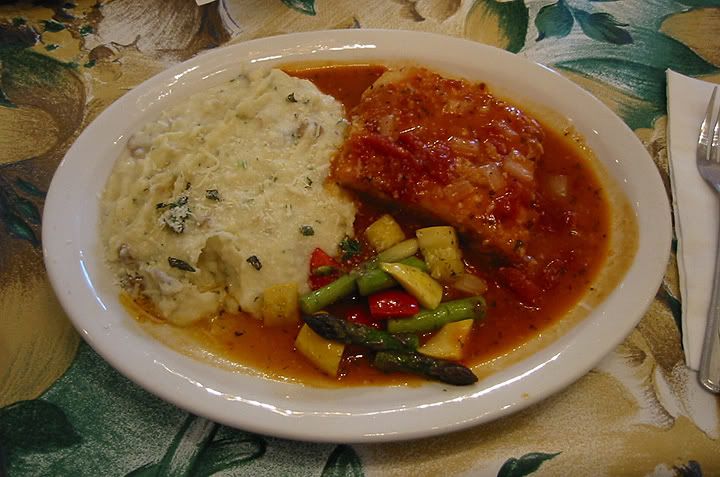 Dinner at the Apollo in Seward, halibut and mashed potatoes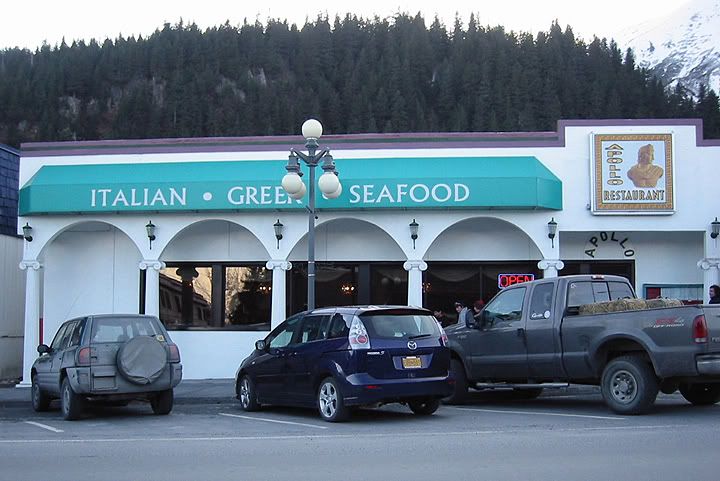 Apollo Restaurant in Seward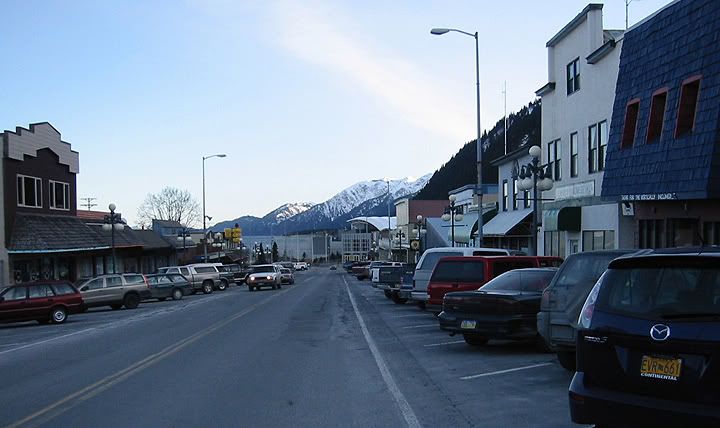 Seward, Alaska