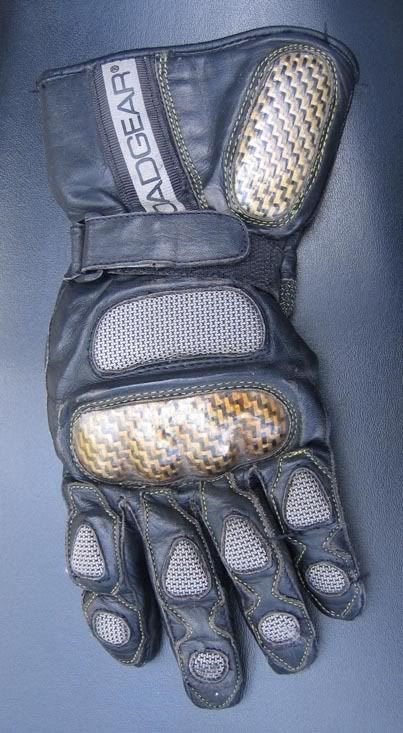 Still looking good after 2 years of use
I'm throwing these gloves away, they are done, their time has come. I checked the roadgear.com site and these gloves are no longer available, mine are size small and the fit was great. I think I paid $70 for them. I bought them in Spring of 2004 and I toured with them exclusively until end of last year. They have totally fell apart in the last few months, although I have at least 40,000 miles on these gloves and I've never treated the leather.
Positives:

Leather was thick, it took a while to break these gloves in. Good looking gloves, I like the yellow carbon fiber a lot. Quality stitching, the top side of the gloves still look great, it was the leather that fell apart, too much wear and tear. Great fit and very comfortable.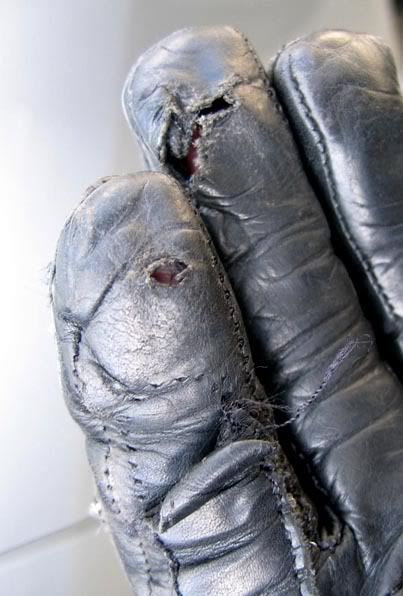 Negatives:

The palm was made of carbon fiber fabric, which was thin, so you could feel the heated grips nicely but I prefer the feel of leather on the palm, more grip, this was the only thing I disliked about these gloves.