I ordered size extra small (size 7) and I received size small (size 8), which were too big. I sent the gloves back and I got the correct size last Friday.
The extra smalls fit me perfect, these gloves are so soft, the most comfortable gloves I've ever owned, which I'm not sure is a good thing actually, having such soft gloves in a crash maybe hard on my hands, although they have carbon fiber on the fingers, knuckles and the side of the palm.
I don't like breaking in new gloves and these didn't need any breaking in. I put them on and they felt as if I've had them for months. Took them out for 100 mile ride, and after the ride I just have to say that I love these gloves although I've never heard of this brand FIVE before. I saw these gloves on the website that sells Dainese and IXS gear, but found the best price on kneedraggers.com for $105.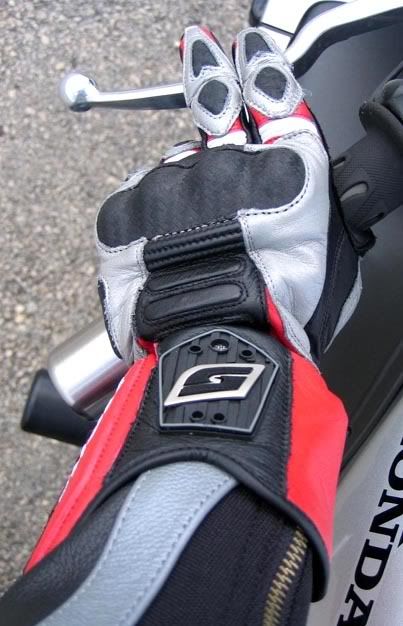 Positives:
Very soft leather, very pretty looking and the most comfortable gloves I've ever had. All fingers are the correct length for my small hand even though these are men's gloves, on some gloves the thumb is too big and I have small thumbs. Since these are men's gloves, the carbon fiber knuckle protection is wider then on my ladie's gloves, but the width of the glove is perfect for me.
Negatives:
Maybe the leather is too soft, even though it says cowhide they feel like soft lamb leather.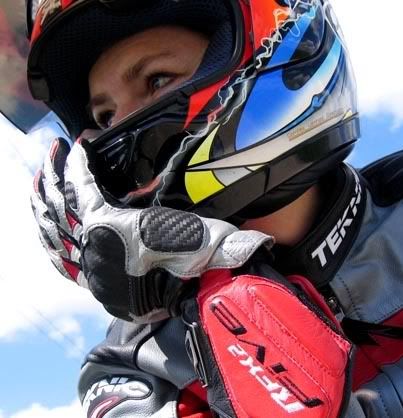 Lots of carbon fiber
The silver/black/red matches my Teknic jacket perfectly