The boys were riding out to Big Bend National Park and doing the gravel "River Road" which from all I've heard, seemed too advanced for me.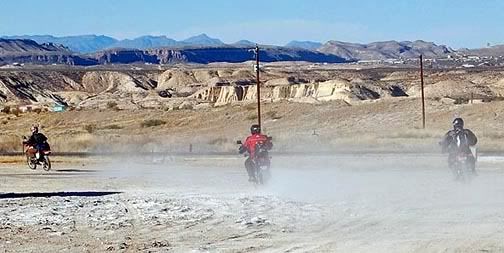 Mike, Felipe and Byron leaving camp
I rode with Ara (BeemerChef) and Spirit to check out Big Bend State Park 70 miles away near Presidio. This couple on a HD joined us, they were heading to Presidio as well. It started out a beautiful day, in the 70's and sunny, but it didn't stay that way for long.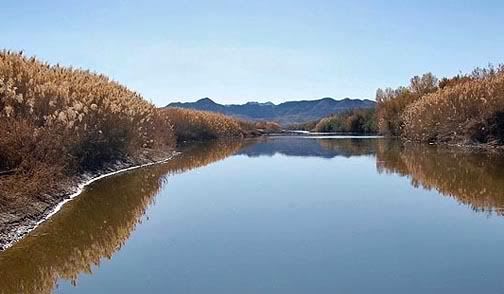 Rio Grande near Lajitas
170 is one amazing road, even on a dirt bike
The wind started to pick up, this white stuff in the sky is not clouds, but sand
Towards Presidio the winds were blowing 40-50MPH, I got pushed off the road several times with my 250 lbs. bike. I can take a lot of wind, but today I was worried that I was going to ride straight off some cliff.
Debris on the road, not a lot of wind around this corner, otherwise I would not have been able to pull over
We got to Presidio and turned back around, the main road though the state park is dirt/gravel, too windy to ride in the dirt, too much dust in the air. The wind continued with us all the way back to the camp but not as bad as on the way to Presidio.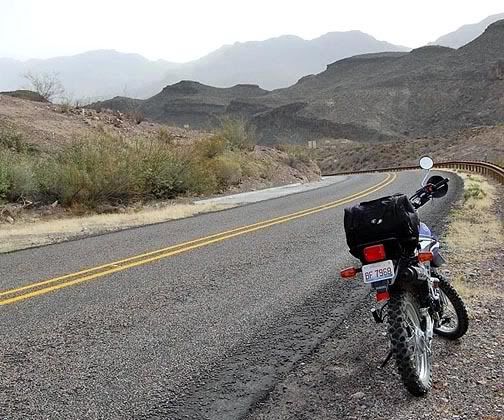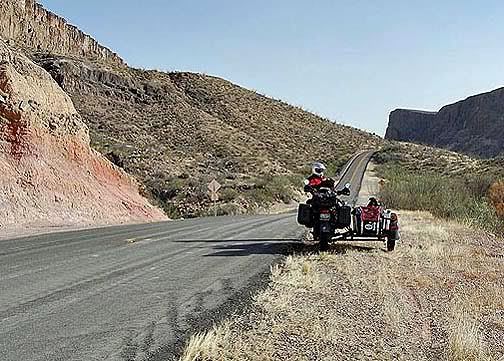 Ara and Spirit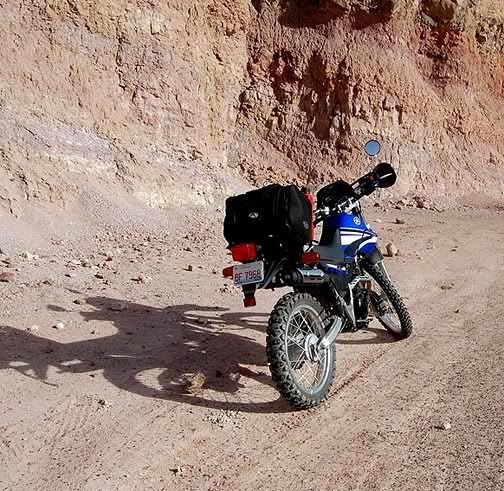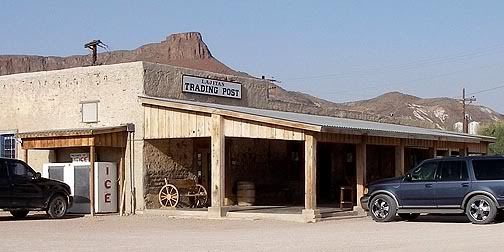 We stopped at Lajitas at the famous Trading Post. It was kind of hard to find, tucked in off 170. That's where the mayor of Lajitas lives, he a beer drinking goat.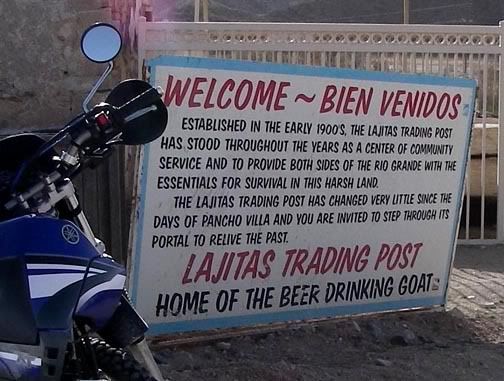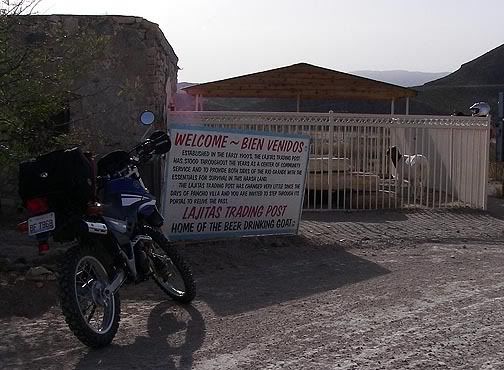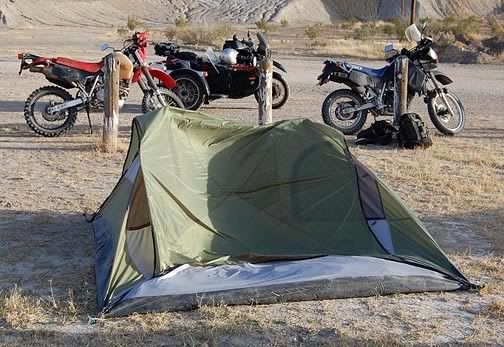 With the high winds today, all the tents collapsed, mine almost blew away
Felipe, Byron, Mike and myself went to the High Sierra Bar & Grill for dinner since Mike and I liked it there so much over there two days ago.