The outer portion of my sleeping was moist when I woke up this morning, at least it was warmer this morning. It was still raining off and on, but the forecast was calling for a clearing skies in the afternoon. Mike packed up and was ready to leave, Felipe was leaving this afternoon as well.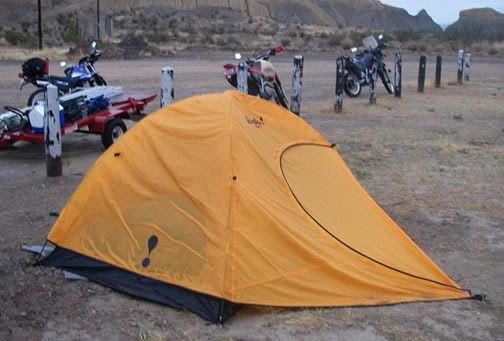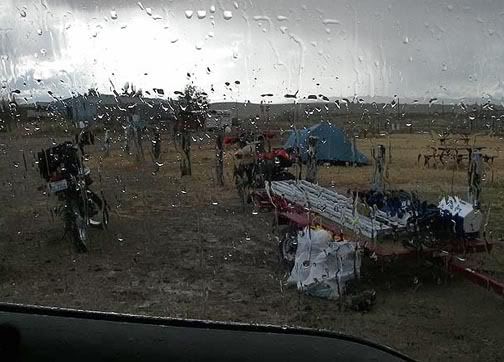 There was no riding in this mud today, it was too sticky, so I decided to take the truck in to Big Bend and go muddin' instead.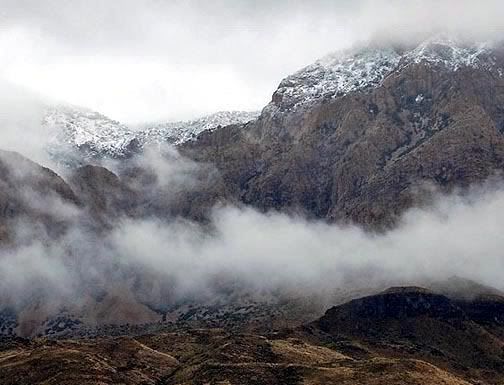 Snow in the mountains on the way to Santa Elena Canyon

I drove to the Santa Elena canyon, the mountains were covered in snow and it was pretty foggy at the higher elevations. Had I known that there was actual snow in the basin, enough that they had to plow the road this morning, I would have gone there instead, but I just figured all the snow fell way up high in the mountains.
Rio Grande
I walked around the river but it was kind of muddy, the rain was still falling on and off, it didn't look like the sun was going to show it's face today, and even if it did stop raining, any riding would have to be done on the pavement, the mud was just too slick and sticky.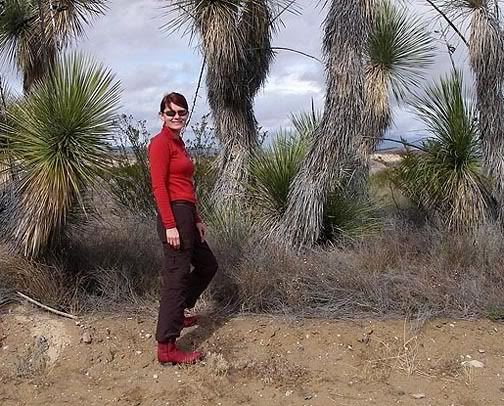 On Old Maverick Road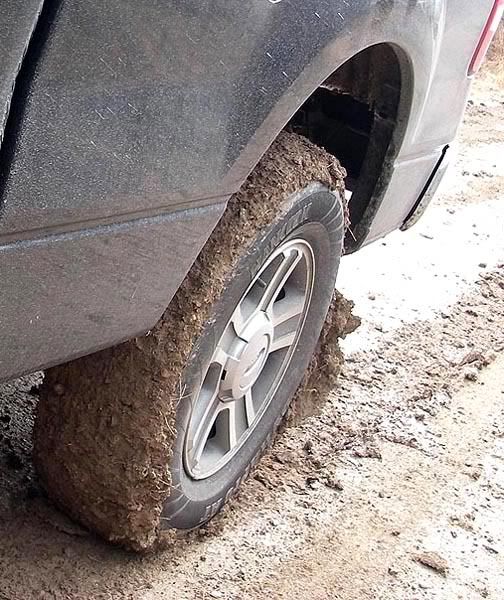 Sticky mud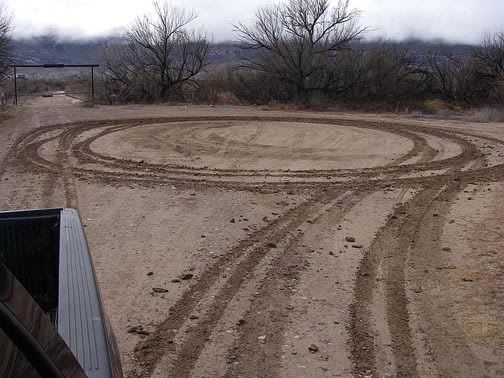 This truck is a rental :)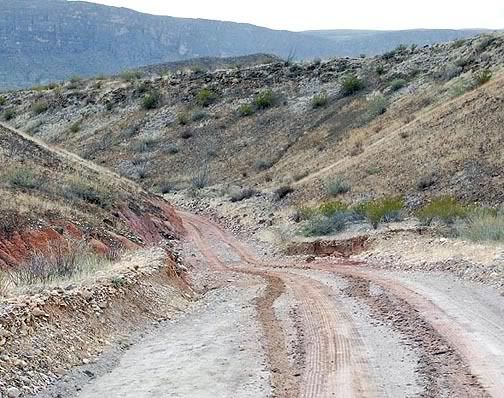 Old Maverick Road
The road was fun although the truck's suspension was not as soft as I expected. I got back to the camp in the early afternoon just in time to catch a picture of this amazing rainbow.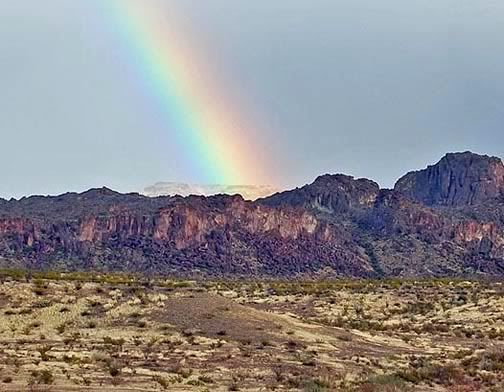 Near Terlingua
Then I realized that the whole time I was bouncing with the truck on the dirt road, I had a 12 pack of Chicago's best Goose Island Christmas Ale in the back of the bed. As I suspected, the bottles shook and spewed all over. Now that the beer has been compromised it had to be disposed, as in, we had a lot of beer to drink tonight.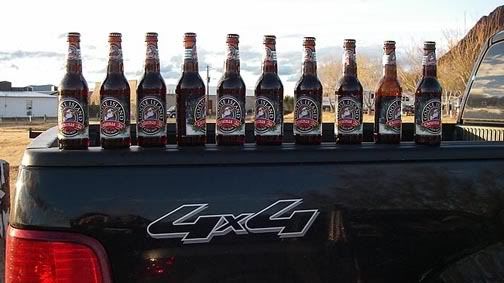 There was a truck and trailer parked over by Ara's camper. On my way from the bathroom, Ara (Beemer Chef) said that he was cooking dinner for two guys that just arrived today from Houston, Byron and I were also invited.
And then the two guy pulled up, Dave on a KTM Adventure 950 and Mike on a Triumph Tiger. The guy on the Tiger looked very familiar, so I asked him why he looked so familiar to me.
Apparently I ran in to him in Utah at an overlook just this fall, on my tour of the southwest. It's a small world.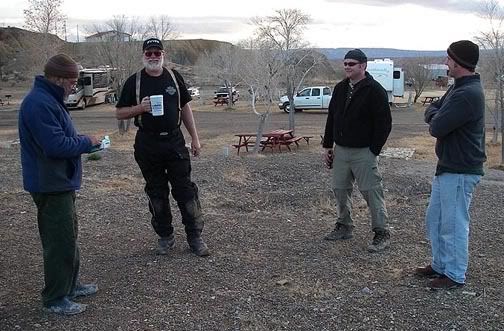 Ara (FL), Dave (TX), Byron (OH) and Mike (TX)
Ara made chicken, mixed vegetables and rice, all very good. Then Dave whipped out his big propane heater and we pretended it was a camp fire.
After dinner we all walked over to the Big Bend restaurant for some pie and I tried a slice of the Texas pie with a scoop of vanilla ice cream on top, it was delicious. I actually don't like pie that much, but this pie was very yummy.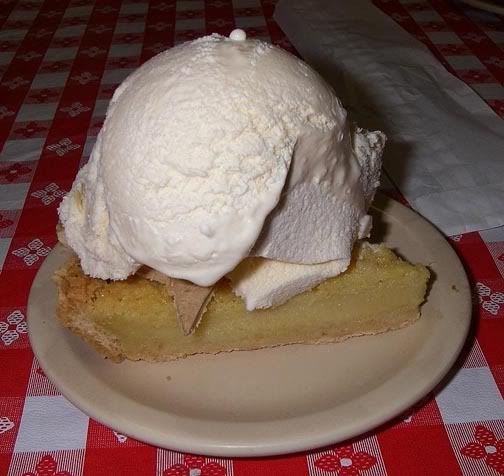 When I went to bed my outter portion of the sleeping bag was still a bit damp. Just as I was about to doze off , I heard light rain falling on my tent.