The morning came quick, we didn't see the sun come up since it was still behind the trees. When we got up the temps were already in the low 60's and today was going to be a carbon copy of yesterday, low 80 and sunny. By 8AM we were on the bikes heading to Prairie due Chien for breakfast. We found Coaches on 35, the parking lot was full, which is always a good sign.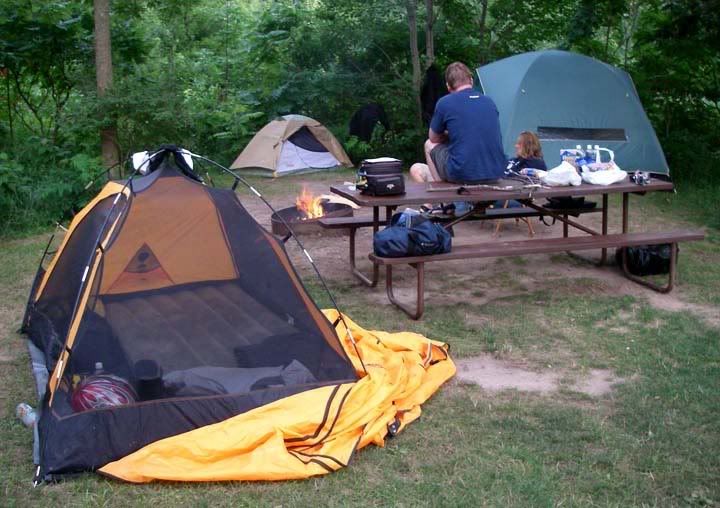 Morning at the campsite
I had to use the Tiger with it's tall mirrors and my platypus to put my contacts in, there was no sink in the bathroom, only running water was a water spout at the water fountain
I ordered the Portuguese sweetbread (French toast) the small stack, it was rather dry and it looked like it spend a longer time than needed in the frying pan. The only difference that I saw compared to regular French toast was strong taste of nut meg. Others seemed to be really happy with their food selections, especially Kevin, who said his ham was so tender, he was cutting it with his fork and it was melting in his mouth.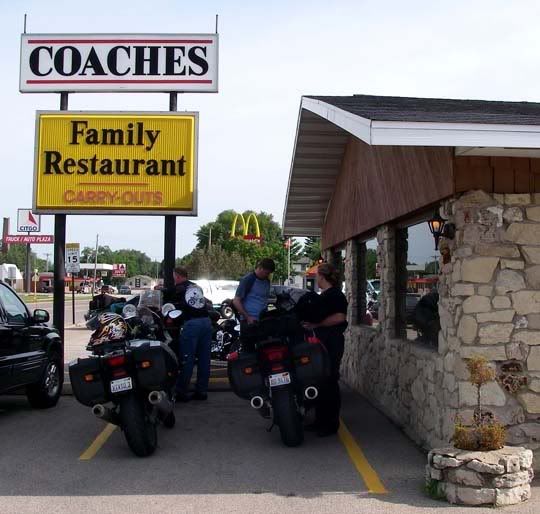 Coaches restaurant in Prairie due Chien on 35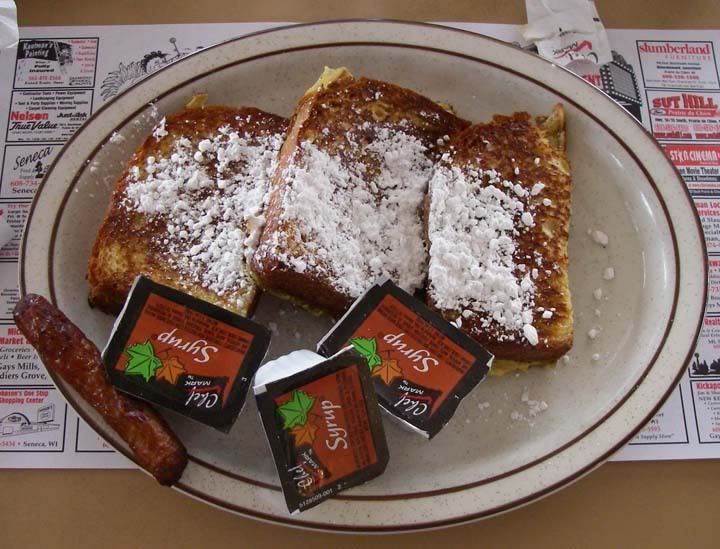 Portuguese sweetbread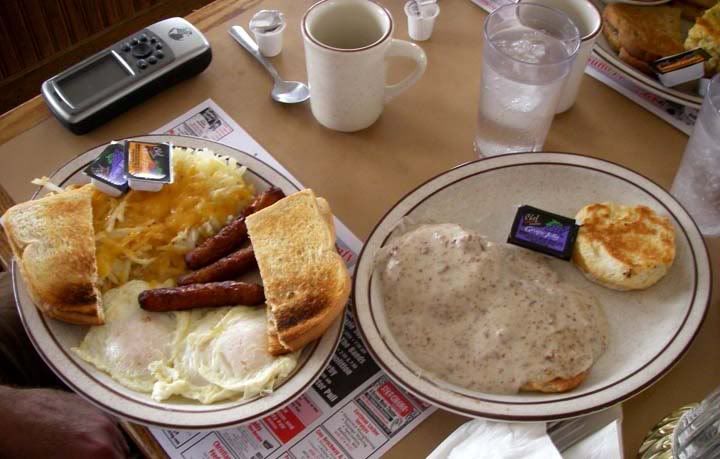 Mike's "American breakfast" plate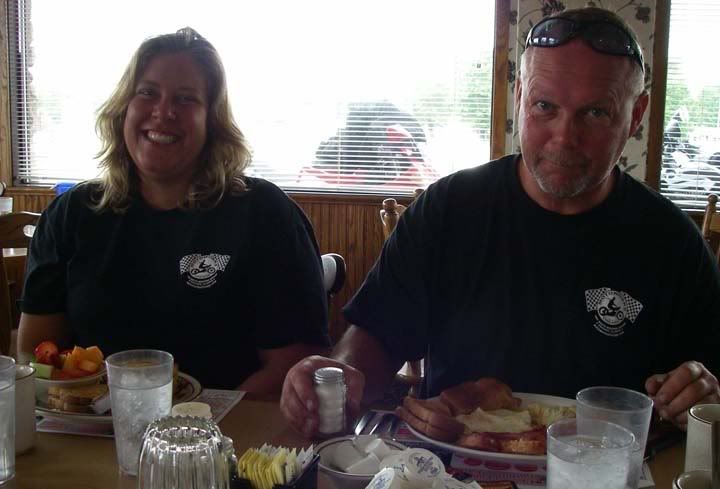 Sandy and Kevin posing with their breakfast dishes
We had a lot of miles to cover today and a lot of roads to ride before heading home. So we rode non stop only stopping for gas and bathroom. In the late afternoon we headed for the interstate to arrive home between 6-7PM.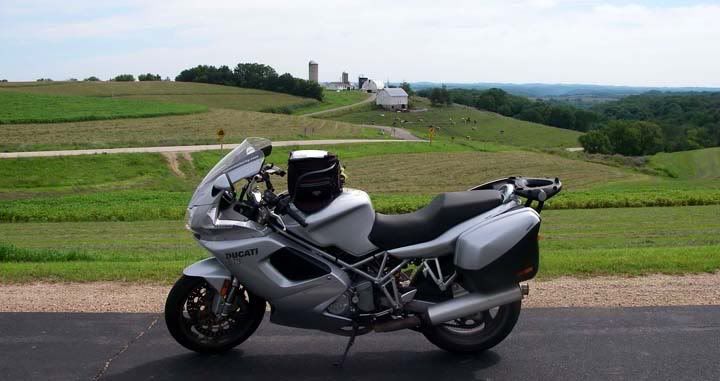 Wisconsin countryside on 27
Doing an overnight ride to Wisconsin, especially Southwest part of the state, is always better then just doing a day ride, you can cover so many more roads this way, since it's about a 100 miles to get to the first decent road from where we live. Chicagoland is not a great place to ride a motorcycle, but at least we have Wisconsin near by.
Best roads of the day were 179 Eastman to Steuben, 131 Steuben to RT 60, 131 Readstown to Viola, 56 Viola to 82, 82 at 56 to Hillsboro, 130 Lone Rock to 23, K at 151/18 to Hollandale.