Today was a hot one, 92 degrees for the high. Since my new Fieldsheer High Temp Mesh Jacket came in and I wanted to try it out right away, we decided to spend half the day riding. To make it simple, we headed west toward the Rock River where there are somewhat curvy roads and some nice scenery.
Fieldsheer High Temp Mesh jacket
Today's loop went around Rock River. When in the area, I always try and ride Route 2 at least in one direction, it's one of Illinois's scenic routes. The road curves gently along the river's edge, if there is no traffic on it and you can pick up the pace, it's even better.
The River Road is also nice, although not as many curves on this one, if I ride Route 2 getting there, then I come back via River Road.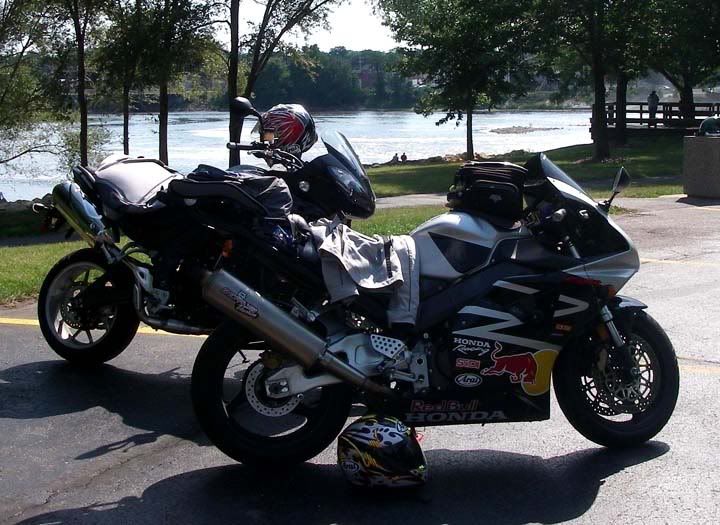 We stopped at the park on River Road just north of Route 64 for a break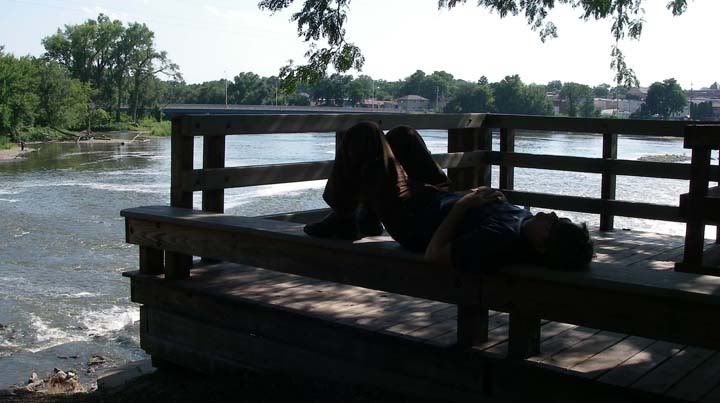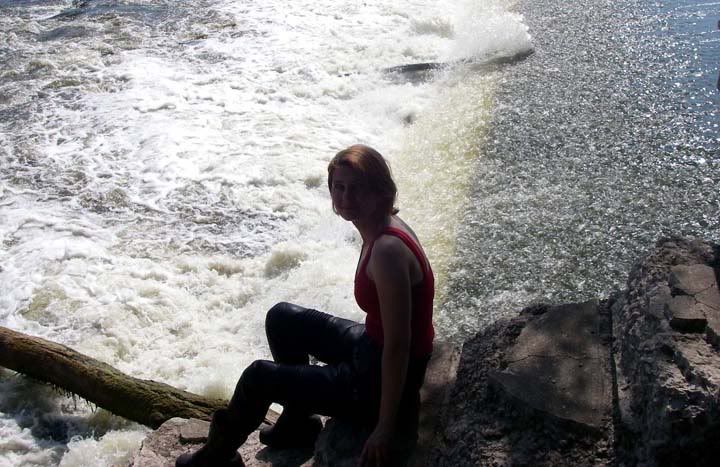 Finding some shade on a hot day, we almost went for a swim too, it was tempting
Summer flowers, those arn't wild, the park planted those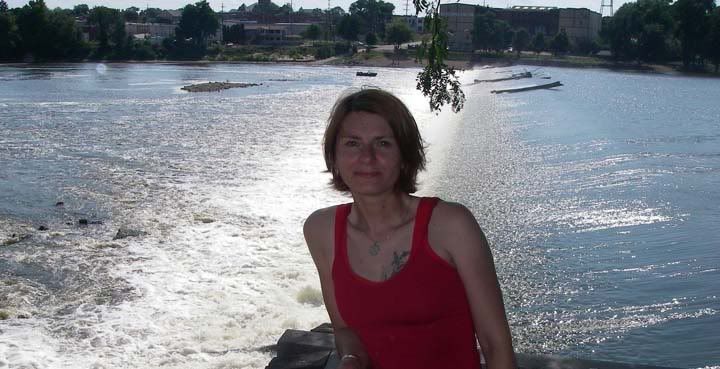 Behind me is the Rock River, which is a tributary of the Mississippi River, approximately 285 miles long, traveling through the states of Wisconsin and Illinois
Since I haven't been on German Church Road since last fall, we rode that one in addition to a few others. German Church Road passes by the Nuclear Plant, which I like to see once in a while, I think power plants are cool, also the road had a few nice curves on it. Just don't pull over in front of the power plant and try to take pictures, a pickup truck and guy with a guy will show up and tell you to leave.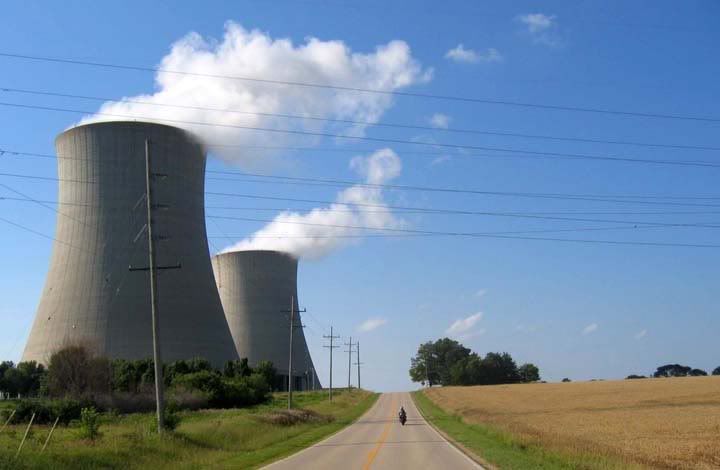 Exelon Nuclear Power Facility located near Byron in the scenic Rock River Valley, is a two-unit nuclear power facility capable of generating approximately 1,200 net megawatts per unit. The twin cooling towers are 495-feet high and together they can produce enough power to support the electricity needs of over two million average American homes.
German Church Road, passing by the nuclear power plant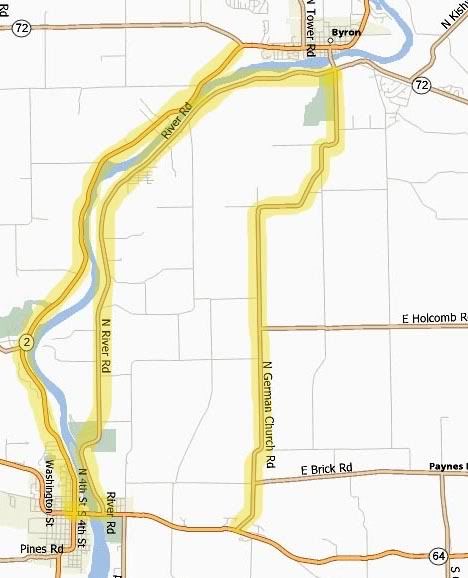 Route 2, the River Road and German Church Road high-lighted in yellow