A few of us met at my friend Rick's house for his surprise birthday BBQ celebration today. But there was another surprise waiting for him. His wife bought him a SportClassic 1000 for his birthday and it was going to be delivered by Mark from Power Motor Sports.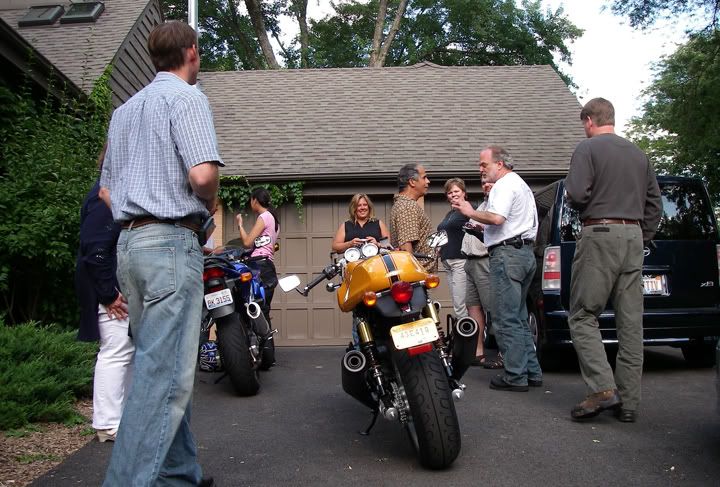 So Mark pulls up to the house on the SportClassic and Rick thinks nothing of it, he probably thought it's Mark's bike. Then Mark hands Rick the keys to the SportClassic.
Rick is like "so this is my bike?"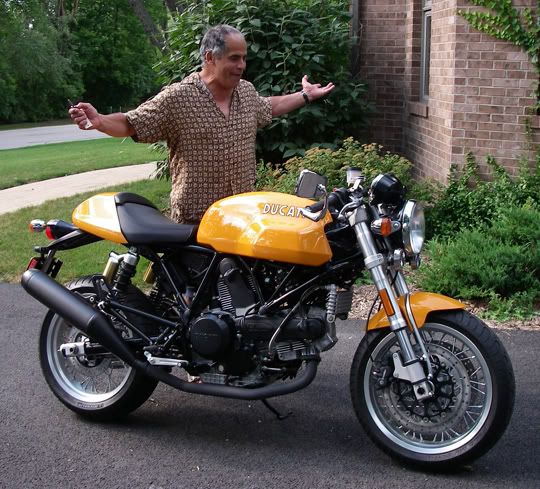 he can't believe it!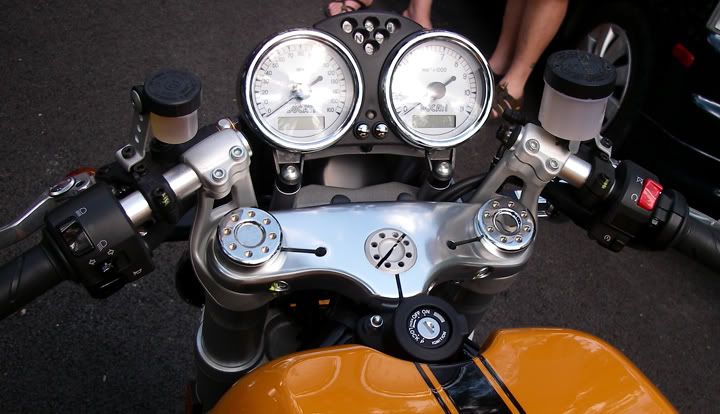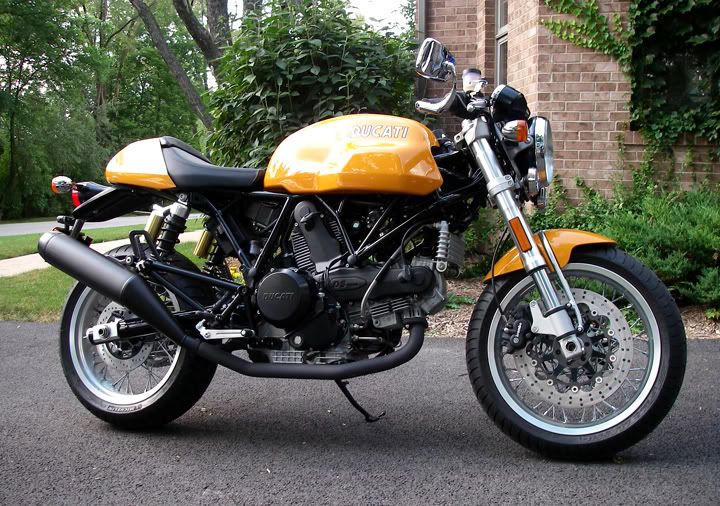 What a pretty bike.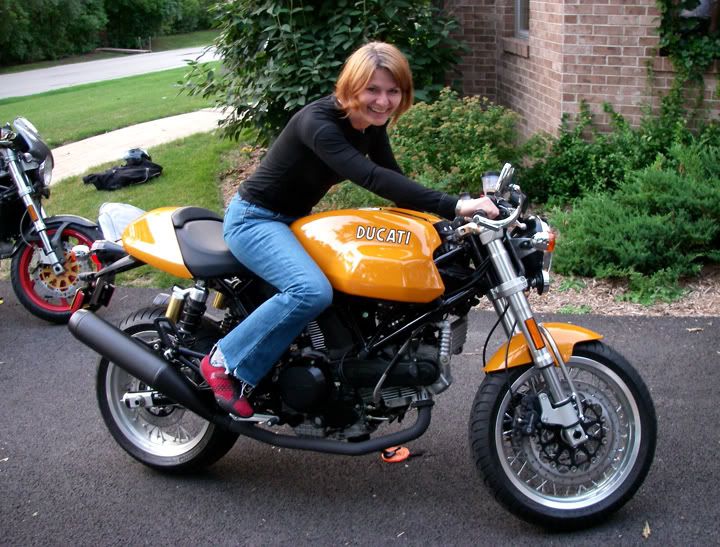 Everyone got to try it out for size. I think he's going to have a blast on this thing.