We wanted to get here early so we could do some hiking. After we set our tent up and had lunch we set out on our hike. The Canyon Rim trail ran through the Canyon Rim campground so we didn't have to walk too far to get to the trail, it was right there.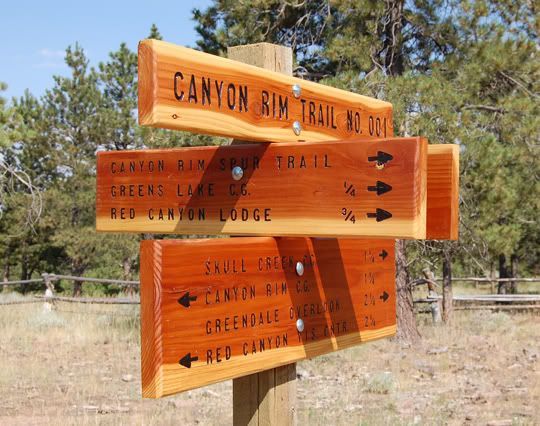 It was hot today and the Canyon Rim trail didn't have a lot of shade so we knew our hike would be a short one. We made it to Red Canyon Lodge, bought some very expensive ice cream to cool off, sat around the Lodge for a bit, which by the way is very nice, and hiked back to our camp site. Besides being all sweaty and hot, the trail was very dusty, so we were filthy by the time we got back to our campsite.
Getting ready to do the Canyon Rim Trail hike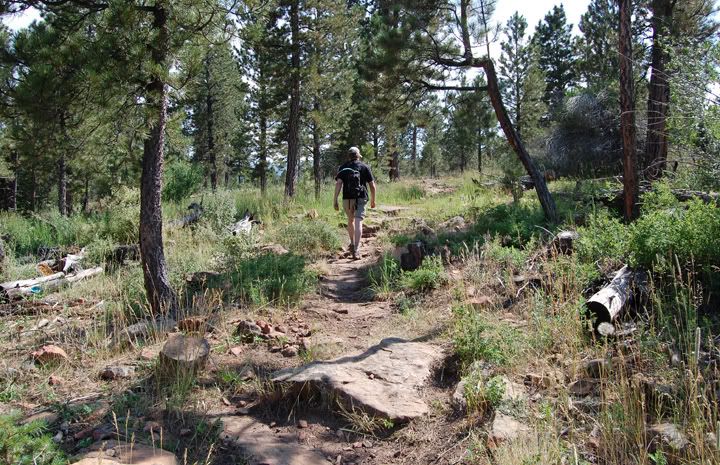 Mike on the Canyon Rim Trail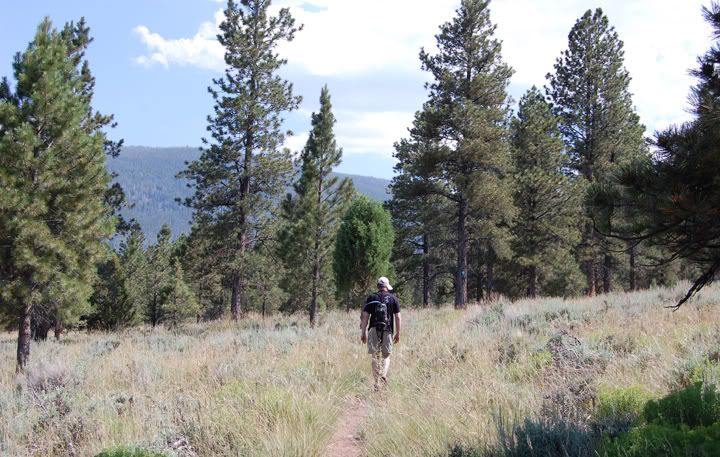 A lot of the trail runs through open fields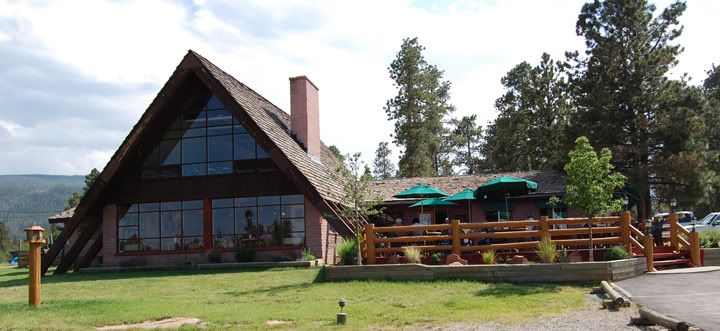 Red Canyon Lodge
Hiking is good exercise and fun, but the trail wasn't what I expected at all. It ran mostly through open fields and you only got a few peaks of the canyon rim. I was hoping for some awesome views of the gorge from the canyon's rim but actually the best view of the canyon rim was from our camp site.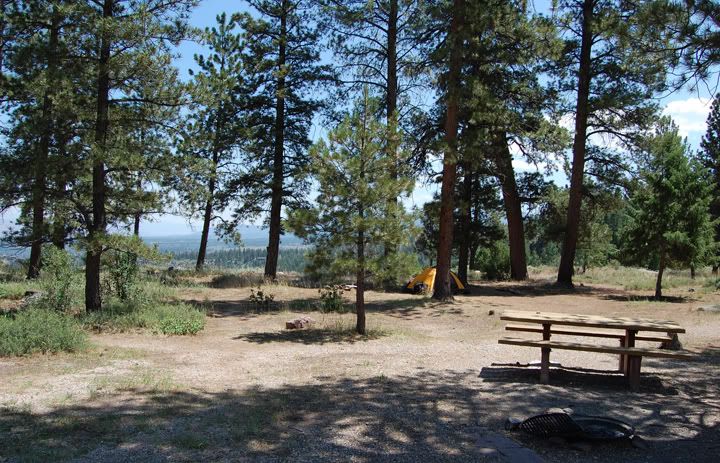 Back at the Canyon Rim campsite
Looking at our campsite from the edge of the canyon's rim
What an amazing view
We spent the rest of the afternoon sitting on the rocks of the canyon rim watching the boats below, the chipmunks, the birds and finally watching the sun set on the other side of the gorge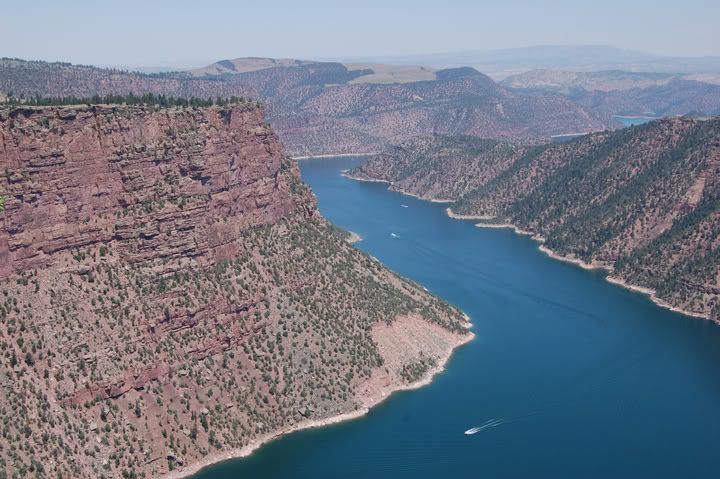 Boats down below on the reservoir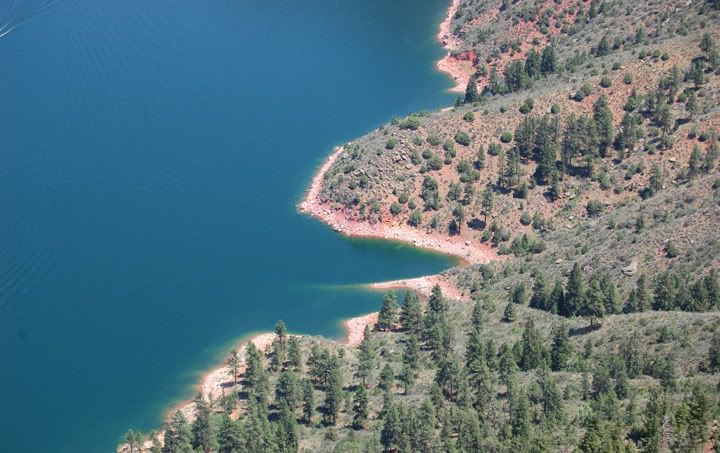 Two boats down below driving in circles
Sun stting over the Flaming Gorge