Signal Mountain
One mile south of Signal Mountain Lodge and Campground, there is a turn off for Signal Mountain Road. There are no trailers or large motor homes allowed on this narrow, winding road. But don't let the sign scare you, this road is really not that twisty or steep.
The Signal Mountain Road winds up the side of Signal Mountain for 5 miles. At the top you are rewarded with a panoramic view of the entire Teton range and Jackson Lake at 800 to nearly 1,000 feet above the valley.
The start of Signal Mountain Road - speed limit 20MPH all the way to the top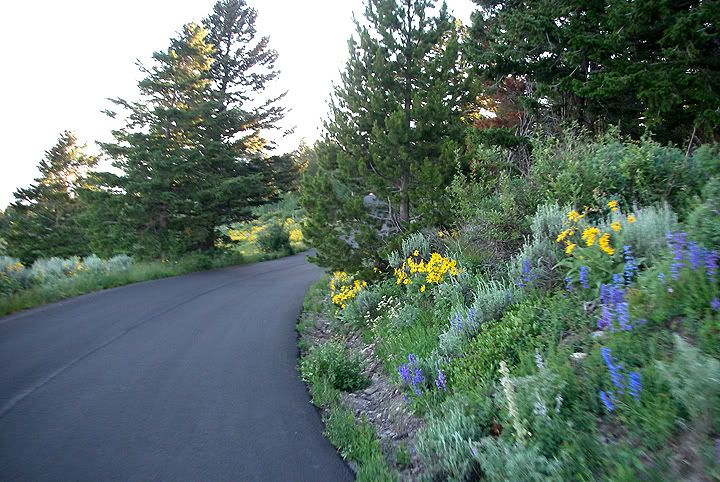 Zooming by many flowers along the way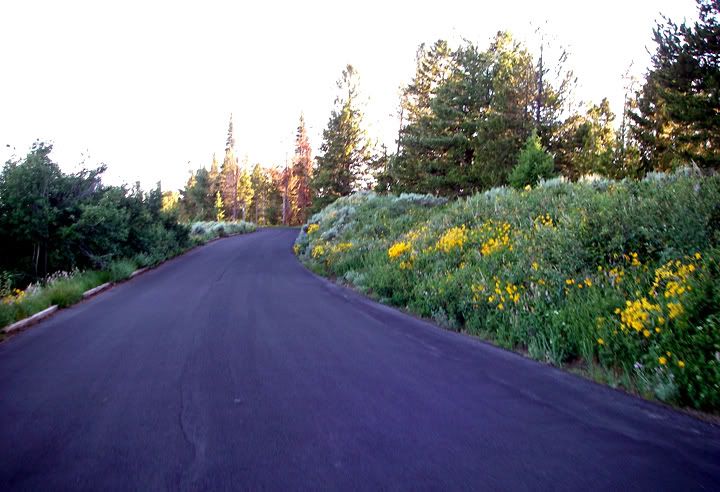 Almost at the top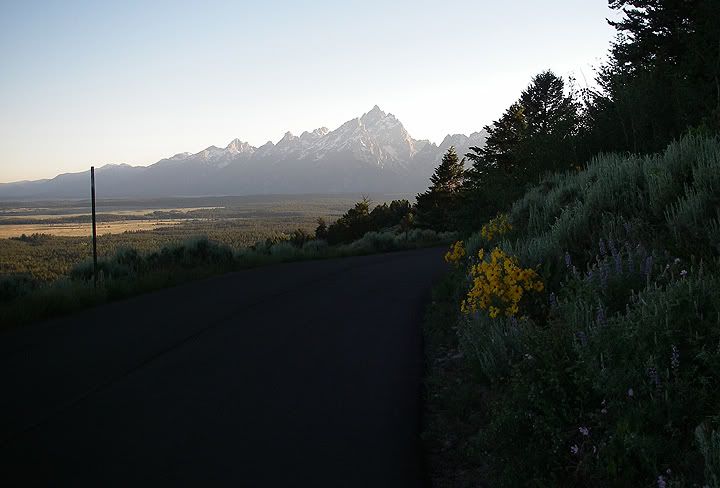 Tetons coming in to view toward the top of Signal Mountain

There are two small parking lots near the top of the Mountain. The first one, at 7,593 feet in elevation faces the Tetons and is great for sunset viewing. The second one is a bit higher up and has views of Oxbow Bend.
Views from the top of Signal Mountain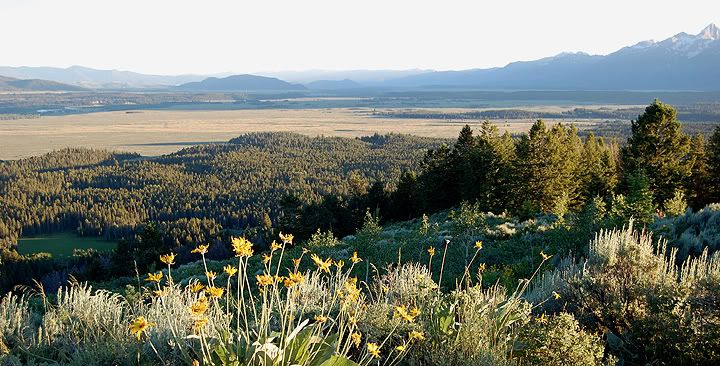 Looking to the left of the Tetons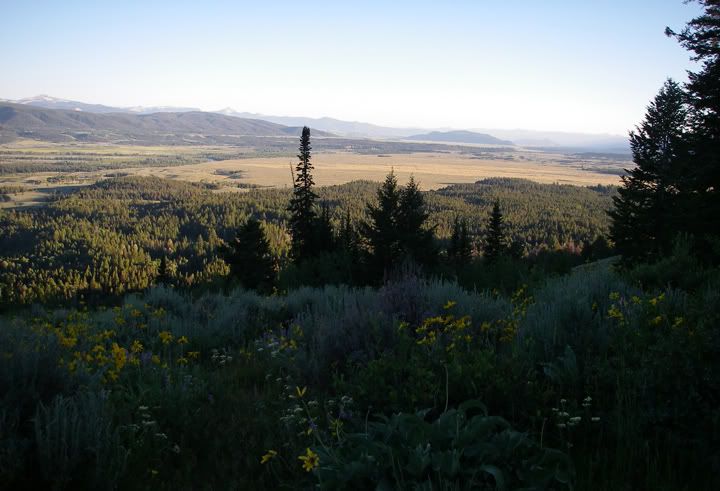 Mike and I at the top of Signal Mountain

The upper parking area on Signal Mountain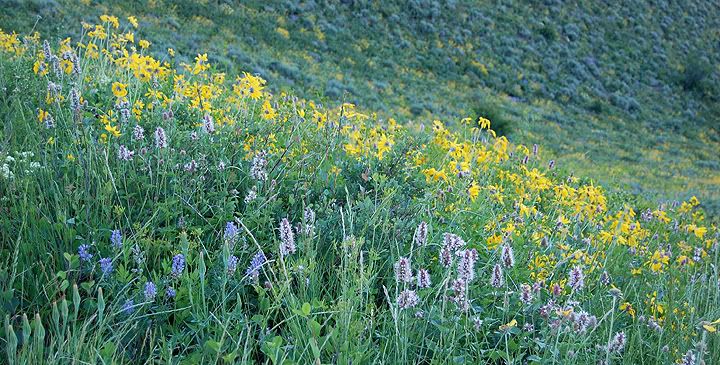 Camping at the Tetons
I've camped at many campgrounds that are located in "bear country" but so far the camp sites here are the only ones that offer a metal bear-proof box for storing food and toiletries. As I recall, Yogi bear and Boo Boo were from Yellowstone National Park, just a few miles north of here and they really liked to steal those picnic baskets.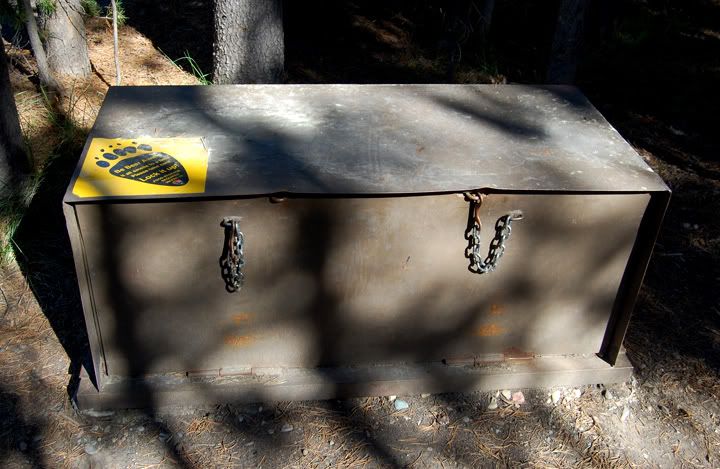 Bear-proof metal box
Our bear-proof box full of stuff
Even though there are a lot of camping opportunities here in the park, the best camp sites fill up fast on the weekends. So get here early, pick a nice camp site, then enjoy the park. Groceries and gas stations are available throughout the park.
The visitor center at Moose Junction
Inside the visitor center
Riding through the Teton National Park
Not sure how the Tetons rank in popularity in the national park system, but it's close proximity to Yellowstone probably makes it a popular attraction. The roads in the park are not very twisty, most curves are of the sweeper variety and on most roads the speed limit is 45MPH. There is a bit of traffic through the park, some of it may be slow.
The Tetons up close
The marina at Colter Bay