About 5PM Mike and I headed out to do the same route Rita and I did yesterday. There was a bit of traffic getting out to the mountains at this hour and it was hot today and still in the 90's. There was also a bit more traffic on 72.
Heading to the mountains on 93
Many turns and twists on 72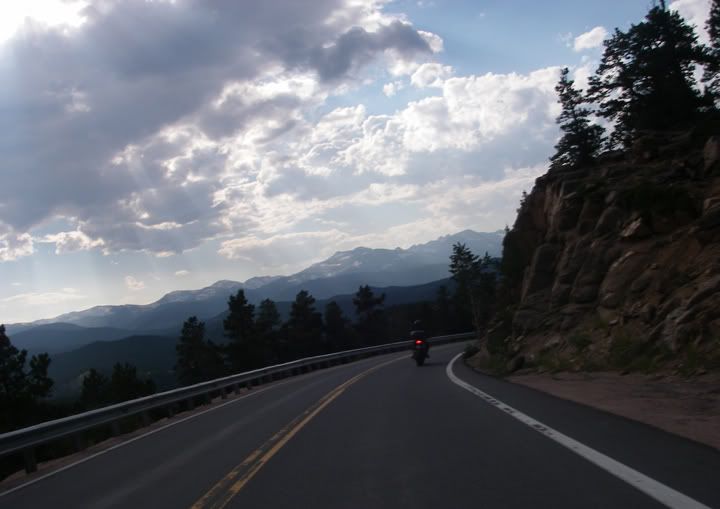 Mountain views from 72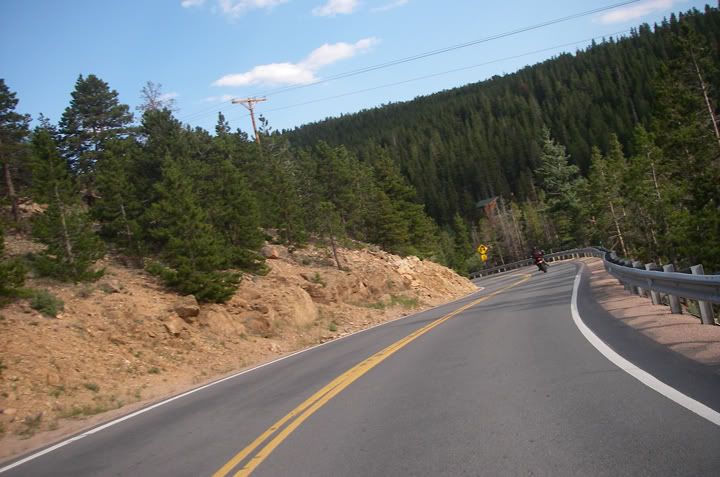 Going in to a hair pin curve on 72
We stopped in Nederland to have dinner. The Wild Mountain Brewery looked very inviting. It was also busy tonight, all the outdoor seating was taken so we had to sit inside. We didn't want to eat to much, since we didn't want to be too stuffed to finish our ride, so we ordered appetizers. The nachos were huge though. Food was really good, the prices were tourist town high.
Wild Mountain Brewery in Nederland
Dinner: chicken nachos and smoked salmon and potato cakes
After dinner we continued on 72, now the road was virtually empty as was 7. Before we lost all the daylight we stopped to take some pictures.
Posing next to the creek running along RT 7

Awesome rocks along 7
The ride through Boulder was slow, there was a bit of traffic. Even though this route is 110 miles, it does take at least 3+ hours to complete. With stops and meals it's a bit more. Great roads though, even the second time around.