The bright sun woke us up early in the morning, but getting up was hard to do. When we got out of the tent we realized we pitched our tent in a softball field. The Victoria Springs Rec Area had very nice facilities with free showers.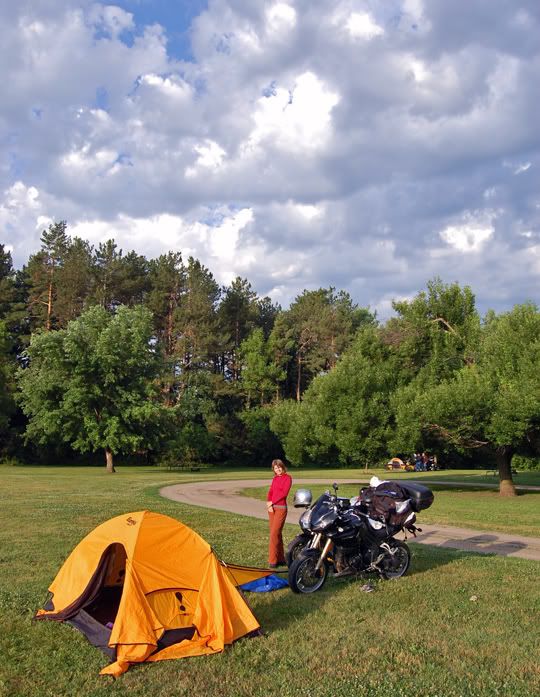 Our campsite along the dirt road with the other motorcyclists behind us also with a yellow tent
The mosquitoes were still at it this morning. Across the dirt road from us there were two guys camping, one on a Harley and one on a FJR. We got talking to them and they said that this campground was much nicer then the one we were originally planning on camping at. They said that the campground at the Nebraska National Forests had dirt road that were made out of deep dirt and sand. They also said this was a nicer camp site. I'm really glad we camped here.
By the time we showered and packed up the clouds had rolled in and even sprinkled a bit.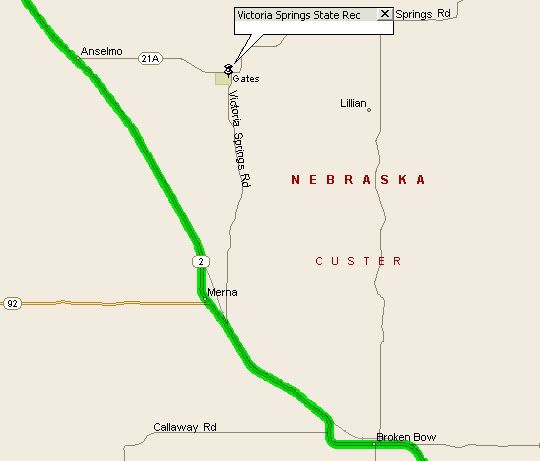 Victoria Springs State Recreational Area

We pulled in here when it was dark last night, it looks like we had set our tent up in the middle of a softball field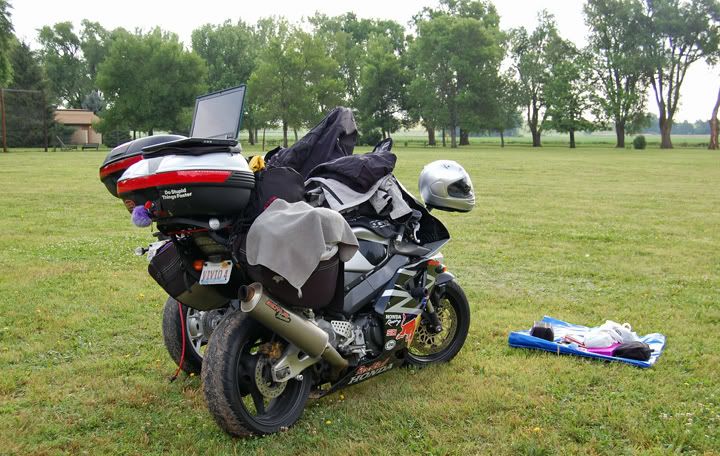 The bathroom and shower building is to the left of the bikes way in the distance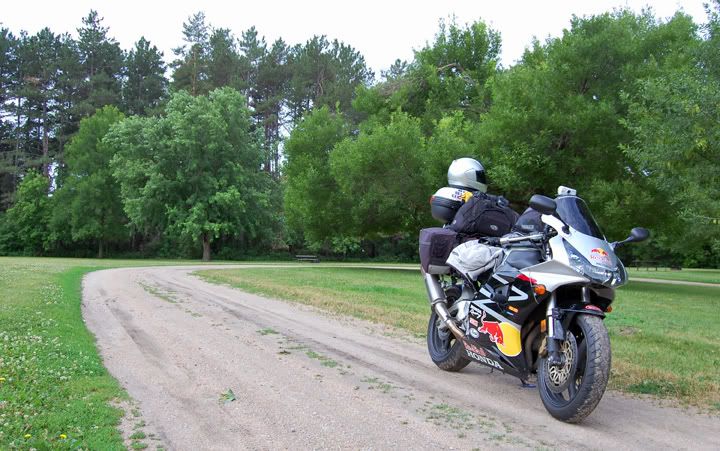 All the roads in this rec area are dirt
Mud stuck in my tire from last nights rain