I did a little ride today based on some peoples suggestions of good roads to ride in the area. My route was 162 miles long. Since we were staying on the northeast side of Colorado Springs, I had to cross Colorado Springs to make it to the mountains. That was not very enjoyable. The roads through town were congested and the temperatures in town hovered just below triple digits. Not wanting to get lost I stayed on major roads, so that didn't help. I'm sure there were better roads to take in to the mountains that weren't as busy.
Just as if going to Pikes Peak, I took 24 heading west. In Woodland Park I headed north on 67. 67 had a few nice sections further north, the first section was kind of flat and straight that ran though the forest. Once the twists and turns started the forests kind of disappeared. It had looked like most of the trees in the area had burned down, only black charred stumps were left. This continued for miles.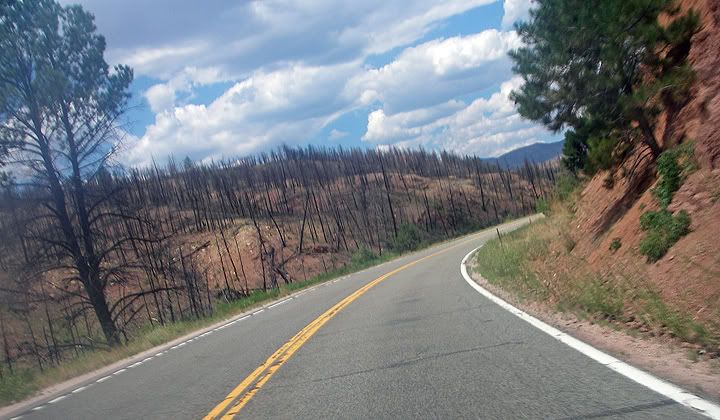 Burned trees along 67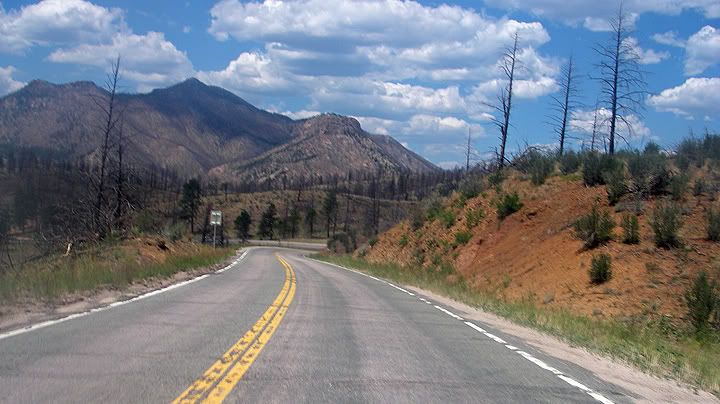 67

The road and scenery seemed to get better as I headed further north and it got even better once I turned on to 126. Unlike 67 that had some nice sections, all of 126 was great. The road changed from a narrow and twisty road that climbed the side of mountain with curves posted at 20MPH, to a wider road with passing lanes. Then back down in to a valley surrounded by farms and green fields then back up into elevation again.
20MPH curves along 126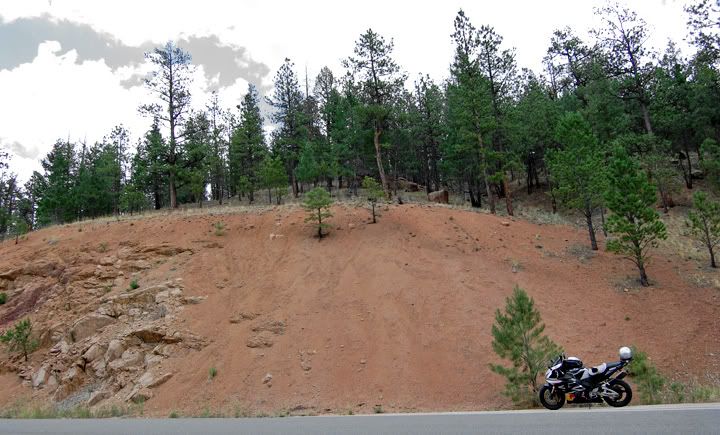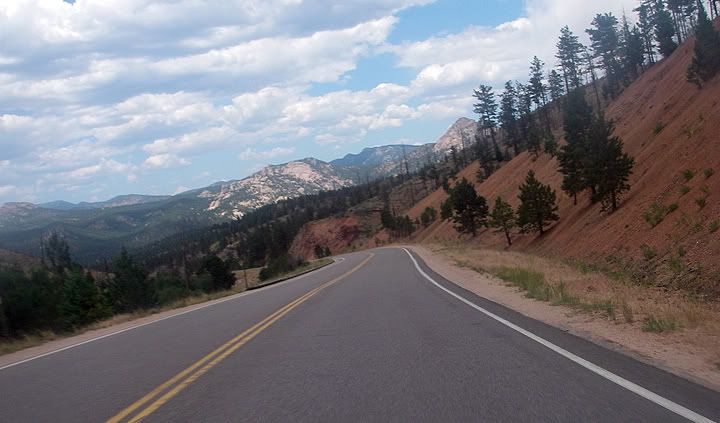 Mountains in the distance along 126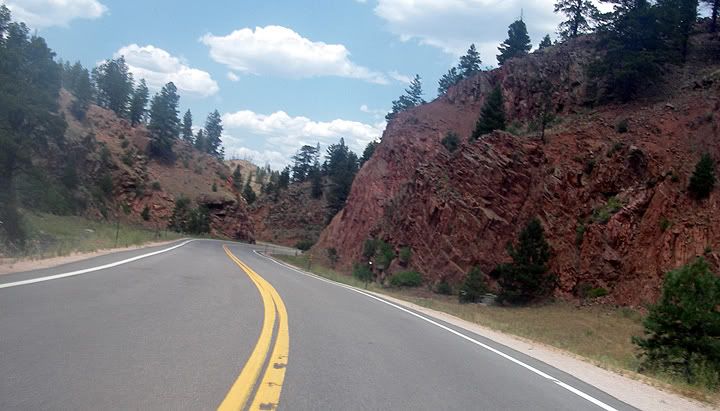 Really nice pavement along 126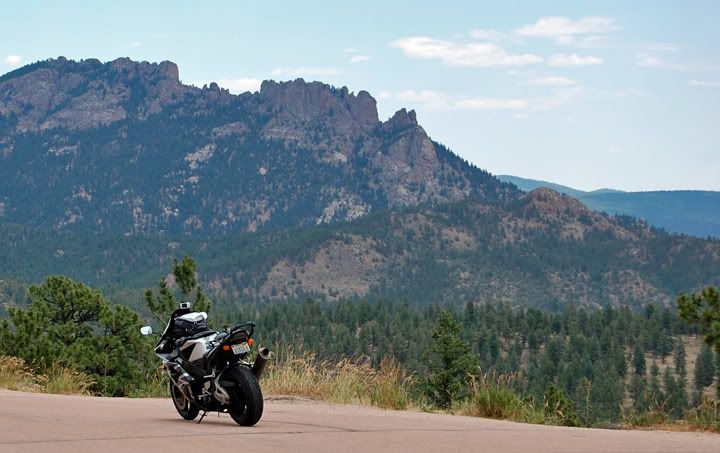 Closer to some peaks, I think the elevation here was around 8,000
ft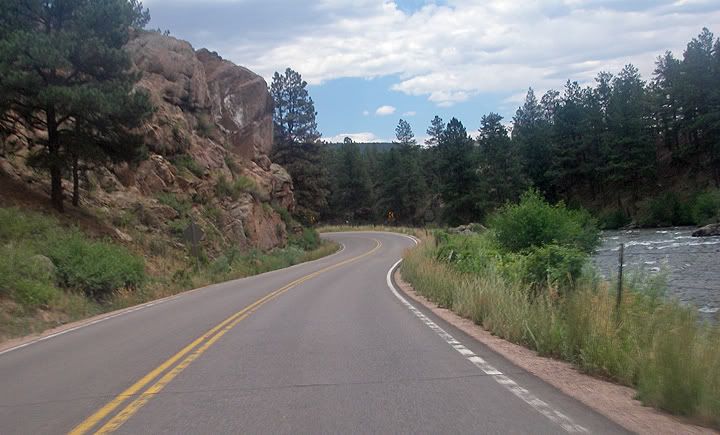 Platte River running along 126
I continued north just a few miles shy of 285 junction, turned around and headed back the same way. That is the neat thing about mountain roads, the scenery is always different heading the other direction, so riding the same road there and back is never boring.
My 162 mile route
RT 67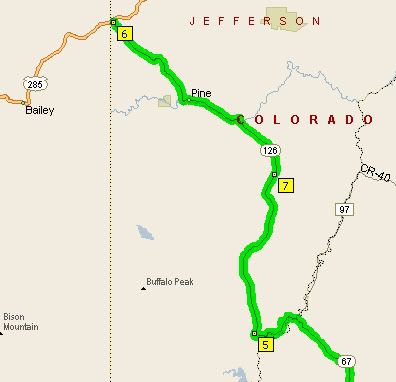 RT 126