The loop I rode last week wasn't the complete loop, it was missing one section of road because it got dark and we ended up heading back to the house. The whole route includes Centennial Drive, which doesn't look like anything special on the map, but it's really cool and scenic in real life, with some nice curves.
Centennial Drive (23) runs to the east of Horsetooth Reservoir
Centennial Drive and the Horsetooth Reservoir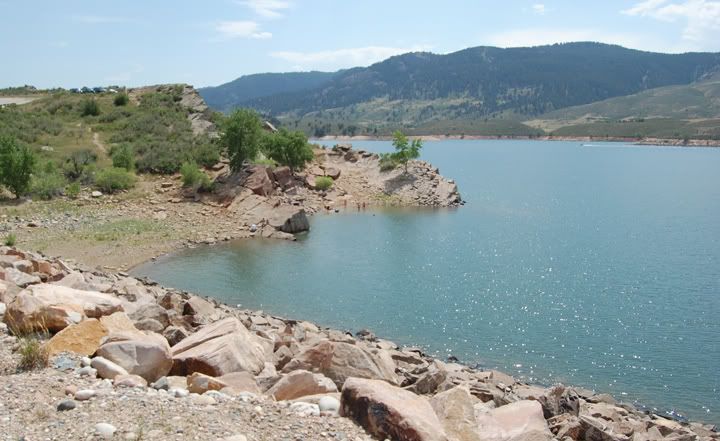 You can see most of Fort Collins from here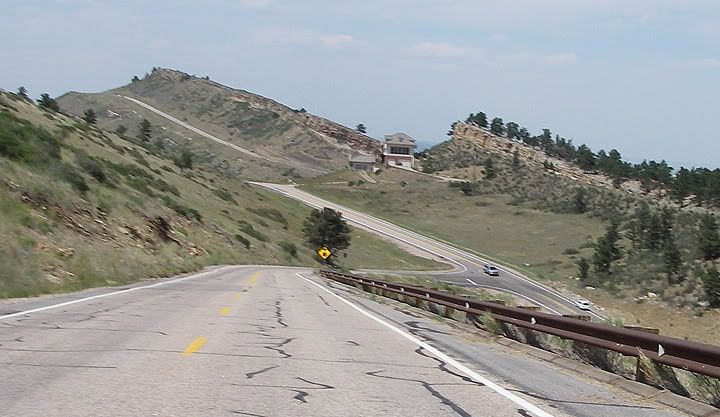 That is Centennial Drive up ahead running on top of those ridges

I'm actually on top of a dam
The road going up
And coming down on the other side, this is a huge incline

The Centennial Drive runs on the east side of the Horsetooth Reservoir on top of the dams. This time I rode the route the other direction, 38E to Centennial Drive to 54G to 287 to Poudre Canyon (14) to Stove Prairie (27).
I prefer riding this direction, this way I could look at the pretty mountain scenery on Stove Prairie Road which you can't see if you are riding north.
This time I had more time so I stopped on 14 to watch the people tube down the Poudre River and take some pictures at the cool tunnel.
Tubing the Poudre River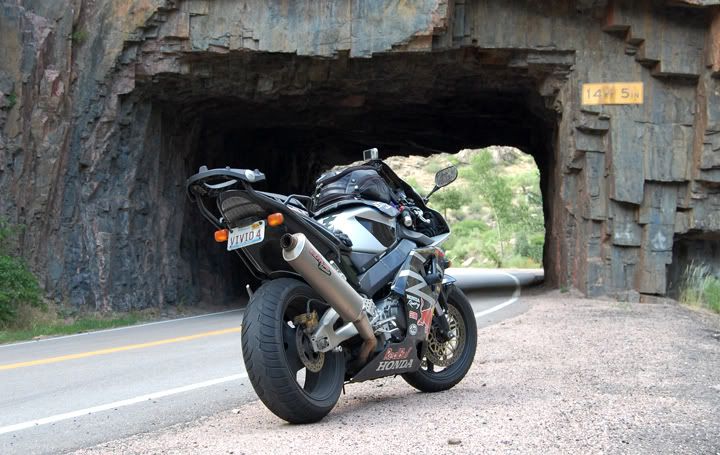 Very neat looking rock tunnel on 14
Poudre canyon
The complete loop is 60 miles long