We've been staying close to home since getting back from our Thanksgiving trip. No real reason, just being lazy and catching up on stuff. I've been itching to get up to the mountains, we haven't had a decent hike since November 17th - that's a month ago. Now that there is snow on the ground that changes things a bit. Some trails have a few feet of snow on them and can only be traveled by snowshoes or cross-country skis. To find trails in the mountains that still can be hiked this time of the year takes a bit of research, and that changes from week to week with the weather.
The days keep me busy looking for a job but I also try to get outside daily for some fresh air and exercise. I'm not sure about the rest of Fort Collins but we are lucky to live in a part of town that is surrounded by all kinds of natural areas and parks, all within walking distance. I can walk in a different park or natural area every day of the week.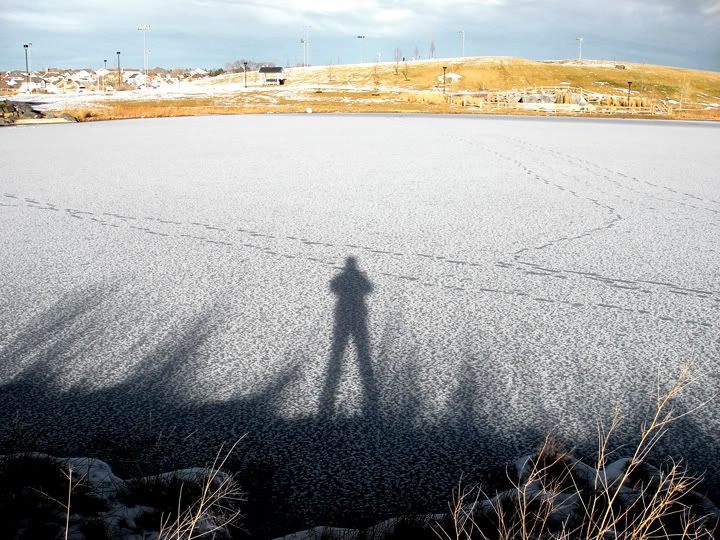 This is a "walk" I do every two to three days because I really like this park, there is a lake here but it's frozen now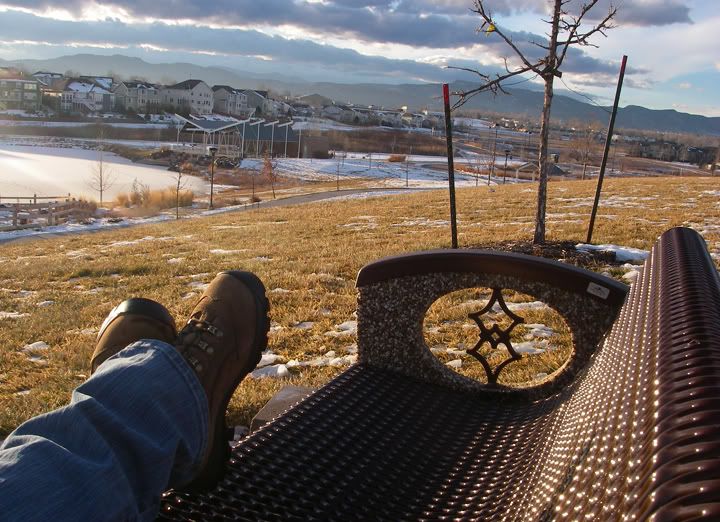 My favotite bench, you can almost see the house from here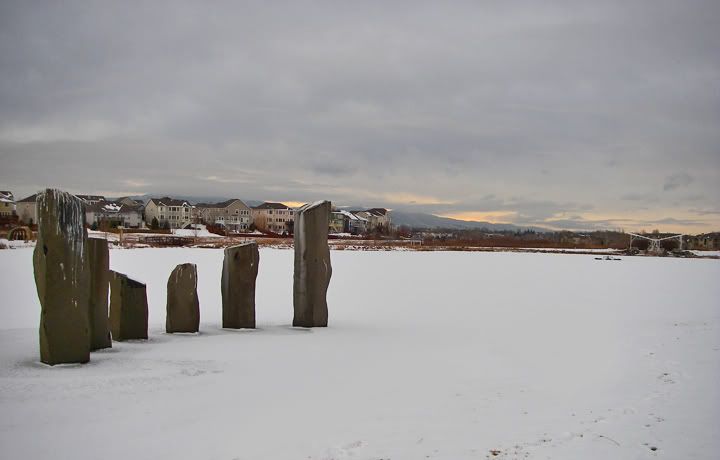 This park is used for jogging, walking, bicycling, sledding and I've even seen some cross country ski tracks in the snow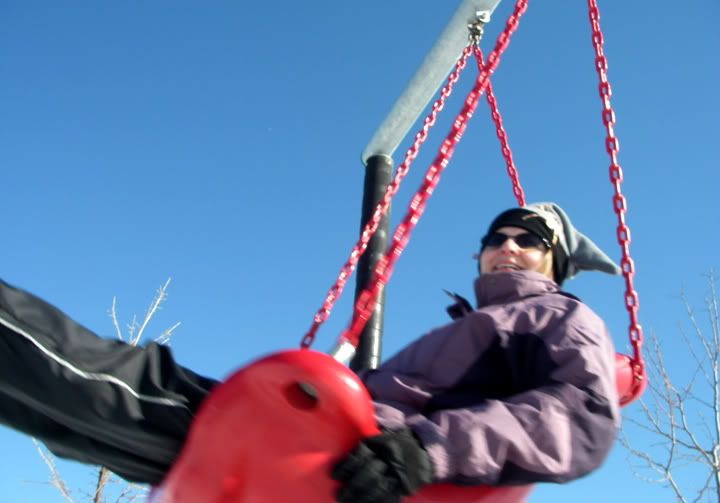 In the mornings the playground is all mine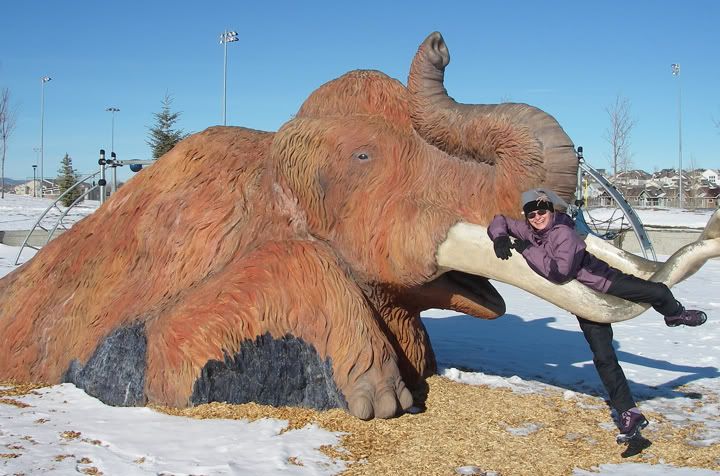 I keep wanting to climb this mammoth but he's too big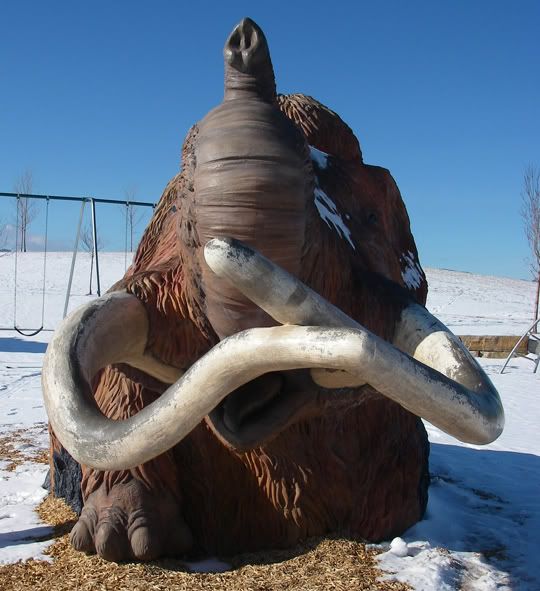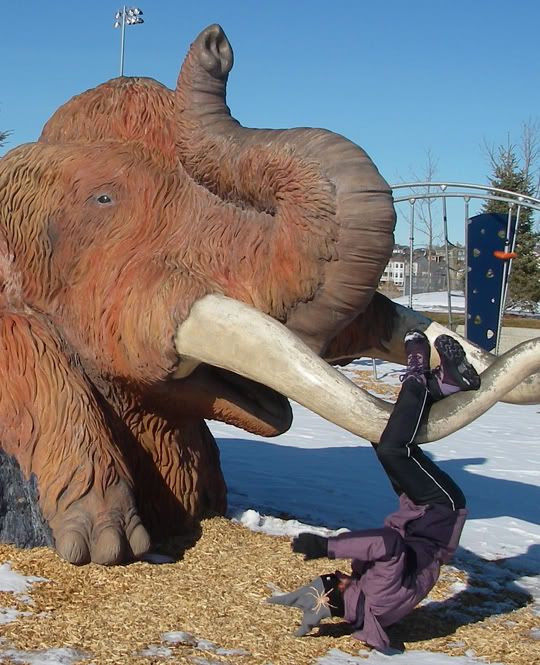 Not, I'm not doing sit ups... I'm actually falling, couldn't hold on any longer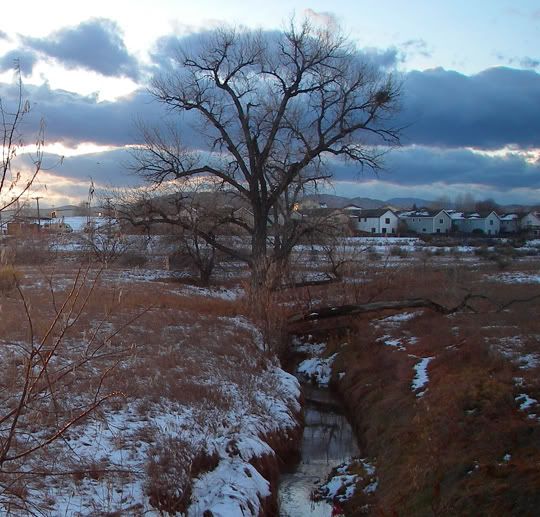 A creek by the house, from the other park I walk through this natural area to get home
Besides rabbits and squirrels, there are a lot of birds here, this is a robin sitting in a tree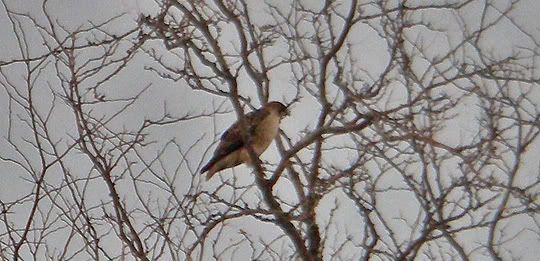 Some bird of pray, this sucker was big - it's hard to take pictures of birds, they don't stay put for very long and are too far away for my camera lens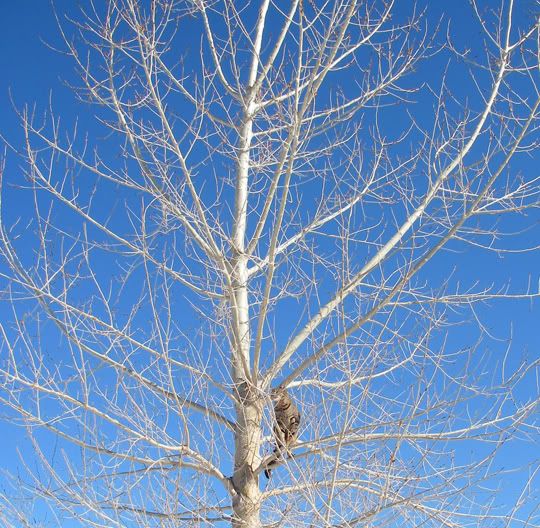 And what animal is this? A big squirrel?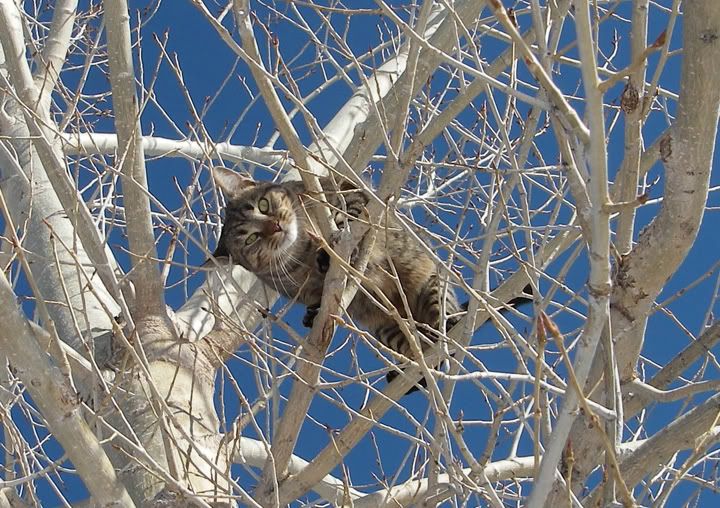 That's no squirrel
That's a kitty in the tree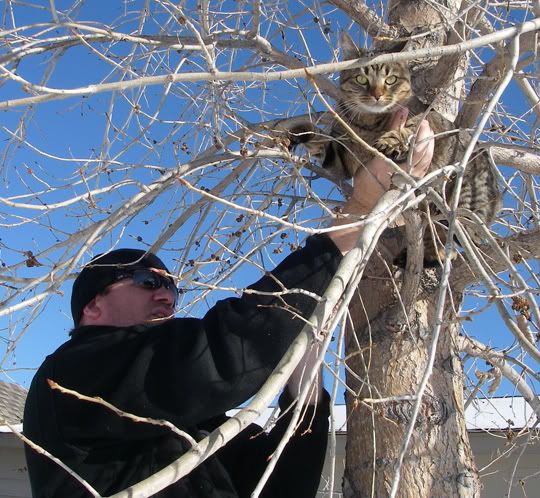 Mike got the kitty out of the tree in case he couldn't get down himself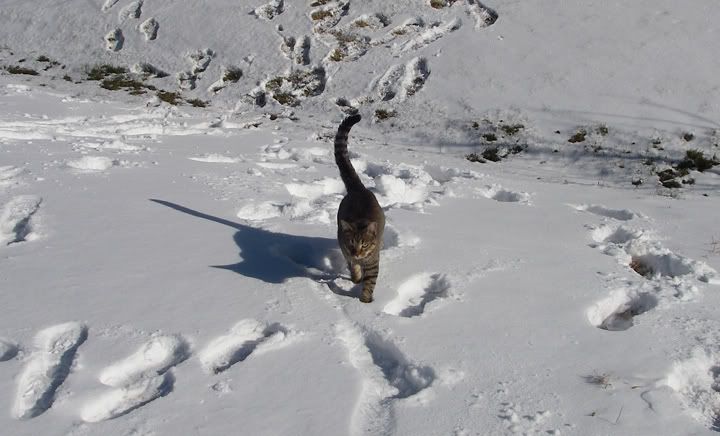 I think we made a new friend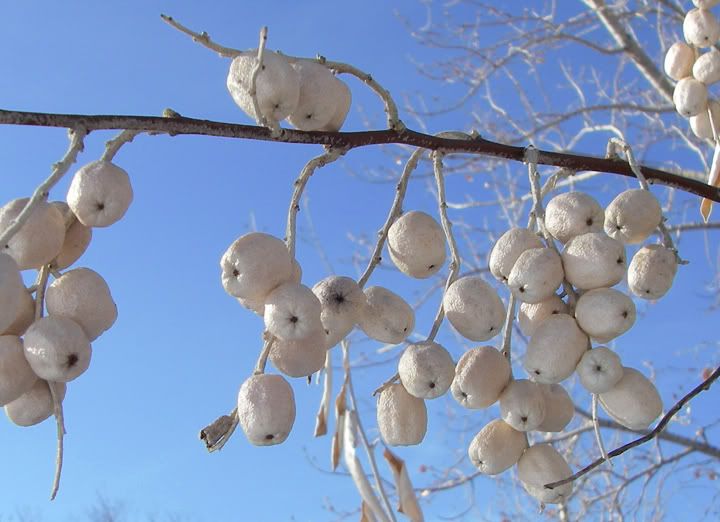 Not sure what type of tree this is, the leaves are gone now but the fruit remain and look like little white apples
The last two weeks we've had some snow, then it melted, then some more fell. We had a few days with high temps in the 50's and a day with the high temps in the single digits and everything in between. But even on the coldest day so far which was 3 degrees for the high with windchill it felt like -12, I went outside for a walk and after an hour it still wasn't that bad. With the sun shining and the dry air it was doable. Cold temps like that are rare around here.
A beautiful day of 3 degrees (-12 degrees with the wind chill) and I'm toasty in my snow boots, insulated pants, jacket and warm down mittens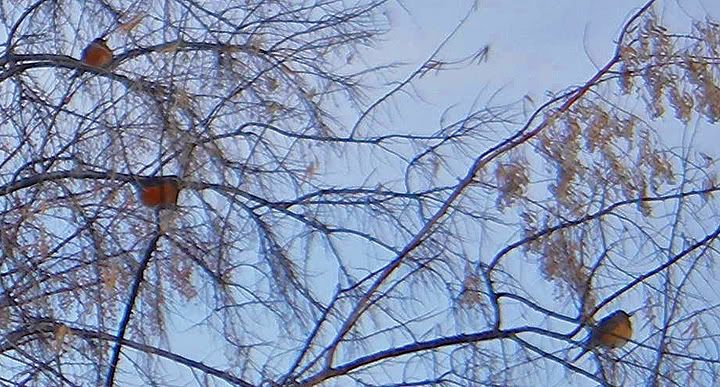 Even at 3 degrees the robins looked happy and there were ducks swimming in the creek by the house