This is Part 3
. For information on
the hike to The Wave
(Part 2)
or on how to
get to Coyote Buttes
(Part 1), please read the previous two posts.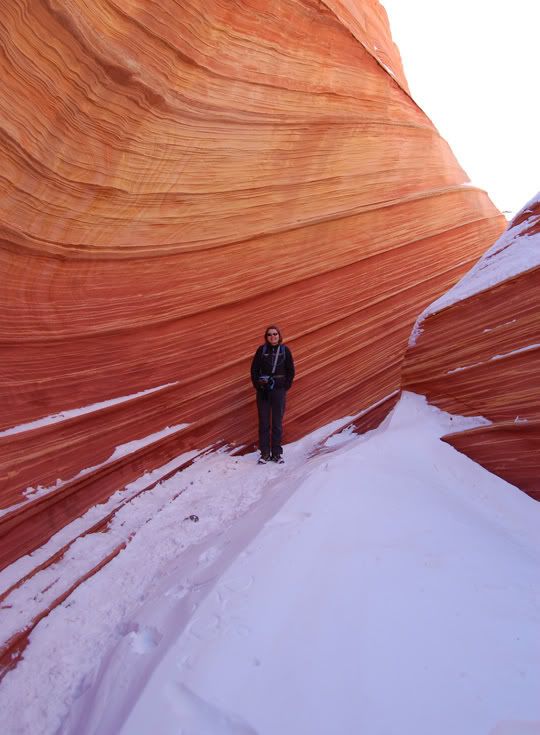 Standing at The Wave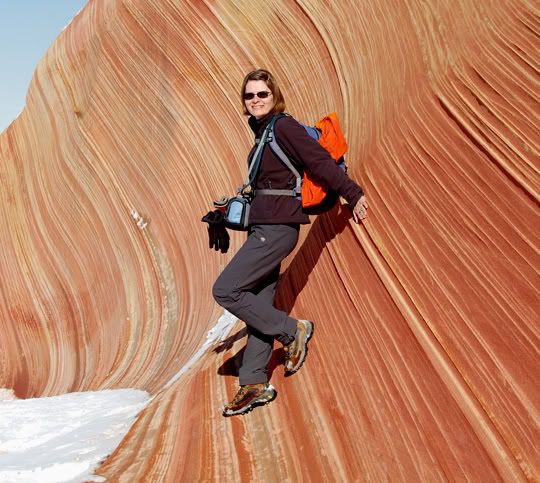 So what is The Wave? The Wave is simply a 200,000 years old petrified sand dune. It's not very large and it's located on the northwest edge of Top Rock, a collection of white Navajo sandstone formations in the Coyote Buttes area of the Paria Canyon-Vermillion Cliffs Wilderness.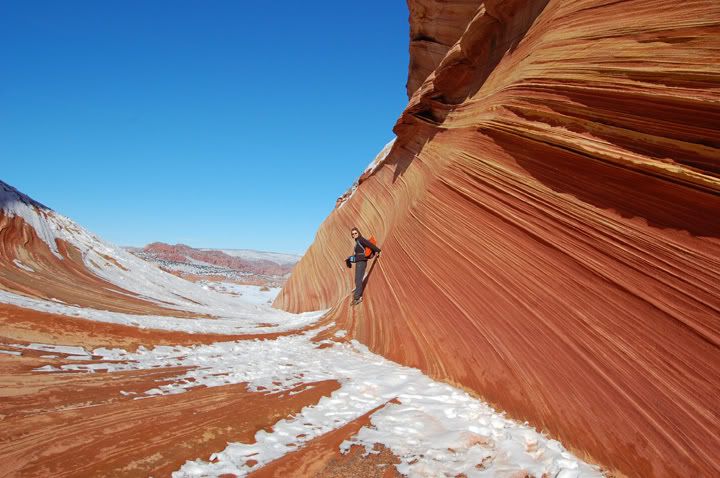 The view you see here beyond The Wave is the terrain we hiked to get to The Wave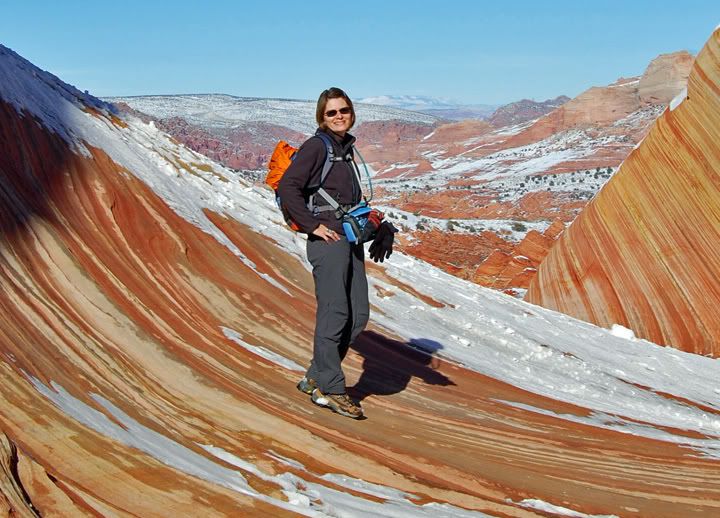 The Wave is up on higher ground that's why the hike to The Wave is loner then the hike back to the car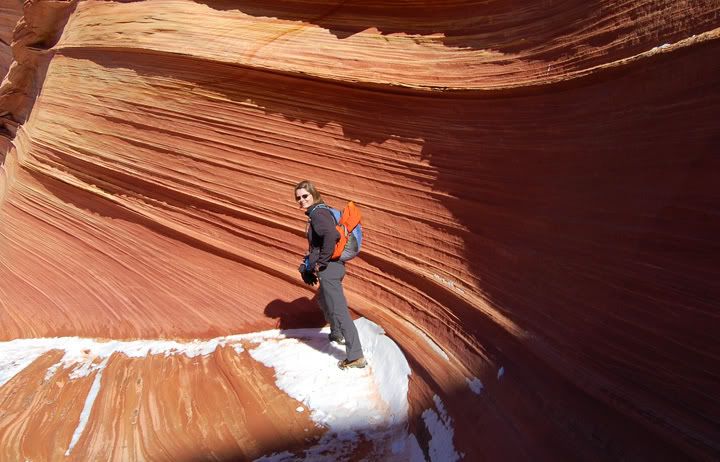 OK. I'm not going to lie to you. The Wave was cool. But honestly it's the "hike to The Wave" that makes The Wave so special. The hike is an amazing experience and the scenery on the way is breathtaking. The Wave is like a cherry on top. If we did the hike and never found The Wave it still would have been an awesome hike. Of course parts of The Wave were covered in snow, so we didn't actually see all of it.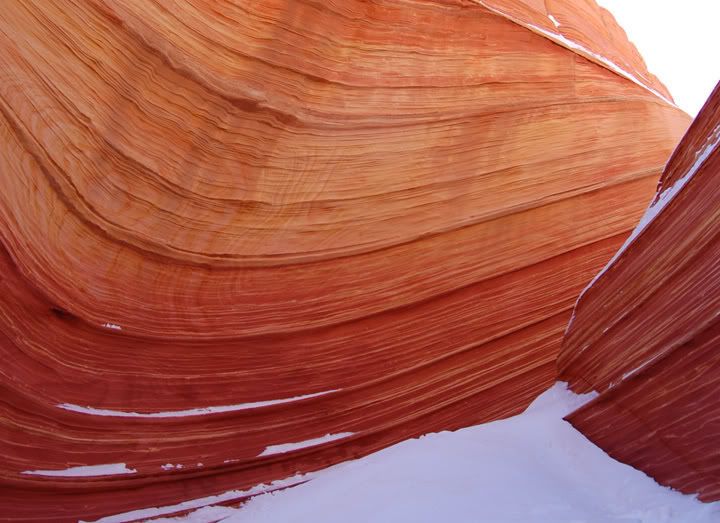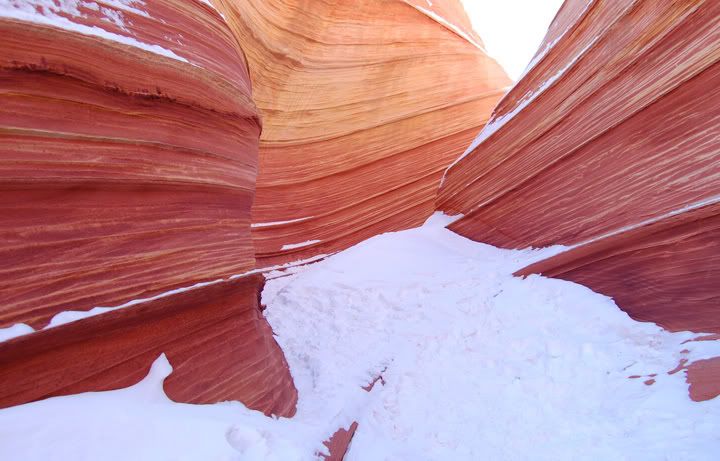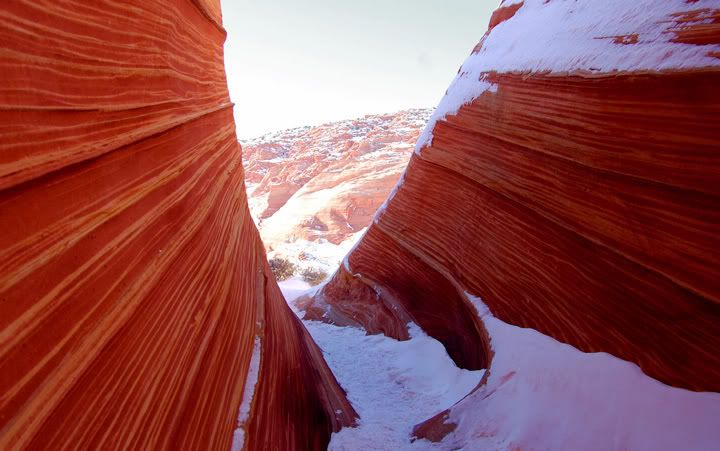 Looking toward the back of The Wave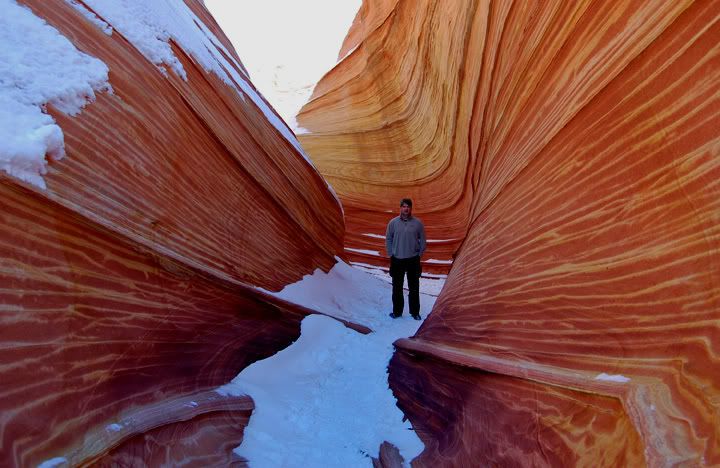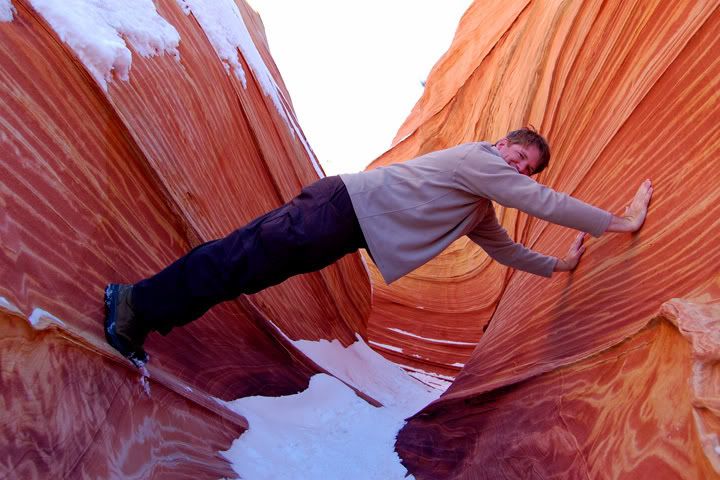 I can see why photographers come to take pictures of The Wave. The colors are so vivid, the shape so fluid, constantly changing throughout the day, always different depending on the time of the day, the location of the sun and the weather. During this time of the year we were told that 10AM was best time to photograph The Wave. We couldn't get there that early and by the time we hiked up to The Wave the shadow was literally swallowing The Wave in front our very eyes. We had to take our pictures fast. In the summer time I read that between noon and 2PM is best for pictures.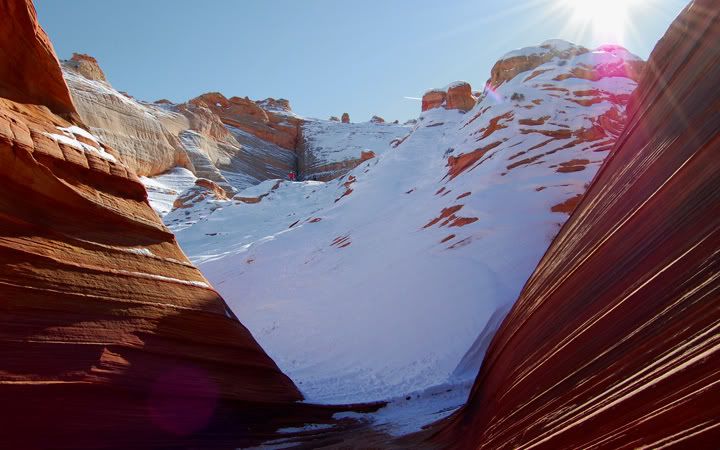 If you look close you will notice someone wearing a red jacket up on the snow, there were two people climbing up there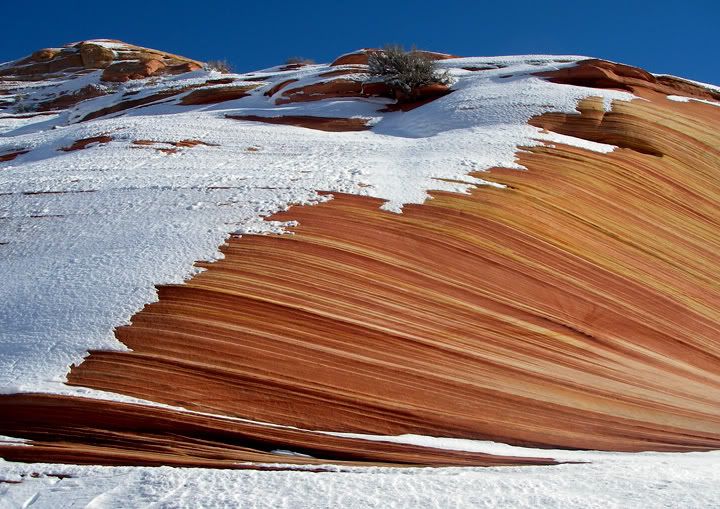 The Wave was our half way point in the hike, so we took our lunch break there. While we ate the sandwiches we brought with us, we stopped moving around, it got cold really quick. By the time I finished eating my lunch I was grabbing for my hat and gloves and zipping up my fleece jacket. All the sudden it really felt like 38 degrees, it was cold out here I just couldn't feel it while hiking. About twenty minutes after starting the hike back to the car, the gloves and hat came off again and the vents unzipped on my fleece jacket and it felt like it was 60 degrees again.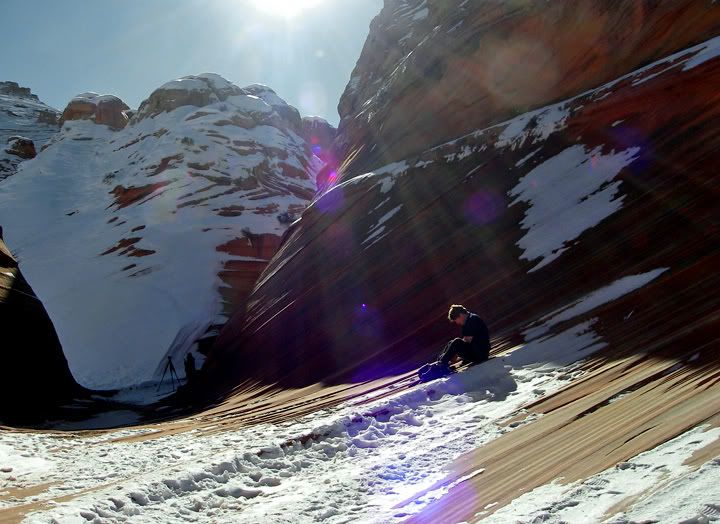 Lunch break at The Wave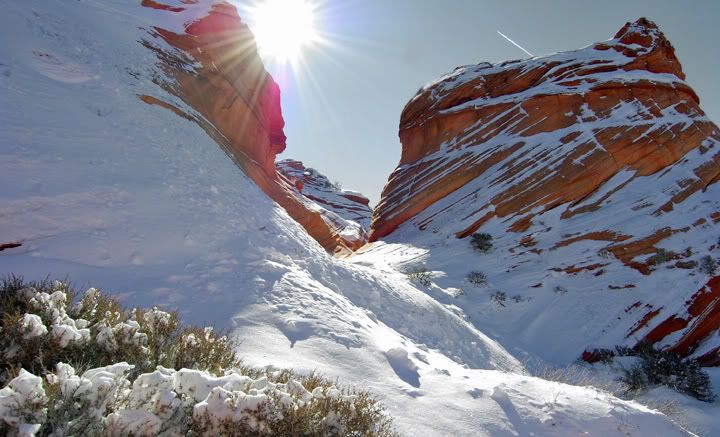 Some nice scenery behind The Wave