Ah, warm weather today - almost 70 degrees. The muscles are doing OK from yesterday's 7 mile hike but motivation to do a hike today is very low. Mike decided to relax by the pool and soak in one of those bubbling chlorine-bacteria baths.
Breakfast
Lunch
Afternoon chocolate and a book break
Holiday decorations in Sedona

I'm like a cat, I don't go near the water. So I spend the day relaxing as well but in a different way. Breakfast on the patio with a view. Followed with some light reading regarding tomorrow's trip to that very popular big hole in the ground called The Grand Canyon. I've been there twice already but wanted to make sure we didn't miss anything since I've never been able to spend the whole day there like we are planning on doing tomorrow.
The pool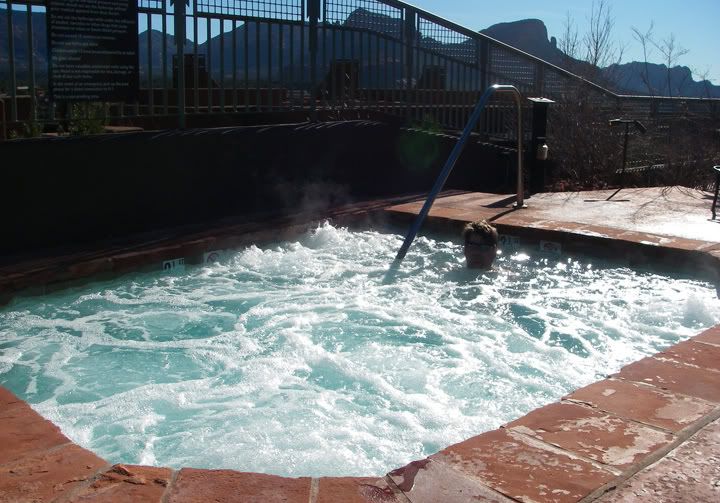 The hot tub
Then Lunch (pizza and beer) on the patio with a view. Followed by a walk around Sedona, then some more reading and chocolate, then dinner, then packing the stuff for tomorrow's drive to The Grand Canyon.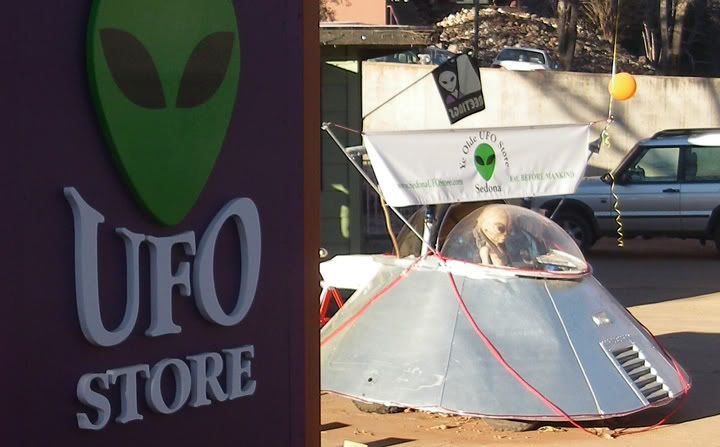 Aliens in Sedona