Pronounced Tla-keh-pah-keh and meaning the "best of everything". Tlaquepaque Arts & Crafts Village was built in Sedona to resemble a traditional Mexican village. Located inside the beautifully decorated buildings are stores, galleries and restaurants.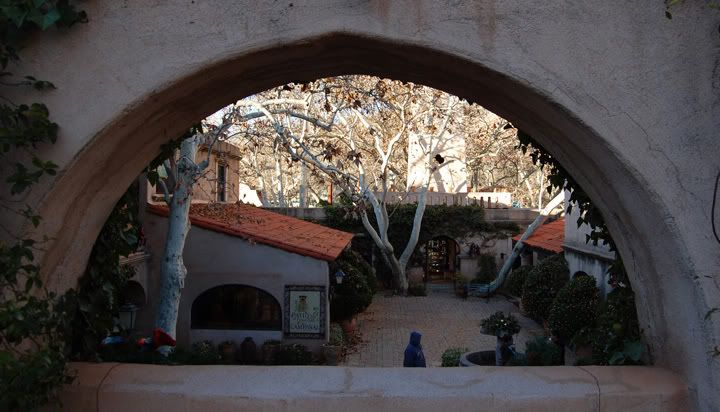 Looking down from the second floor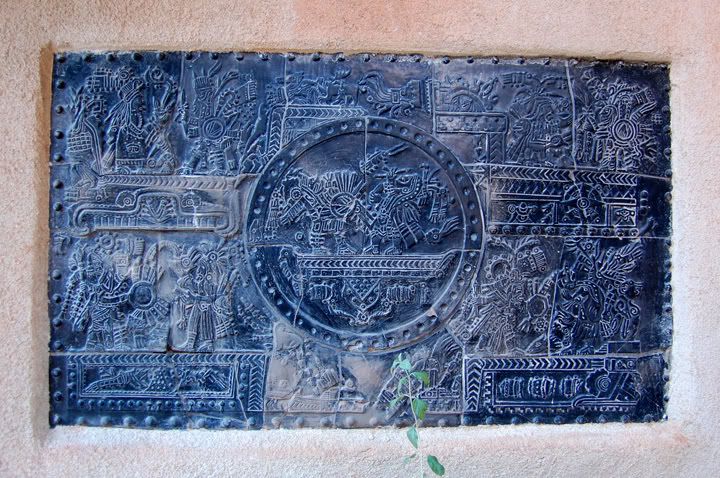 Aztec wall relief?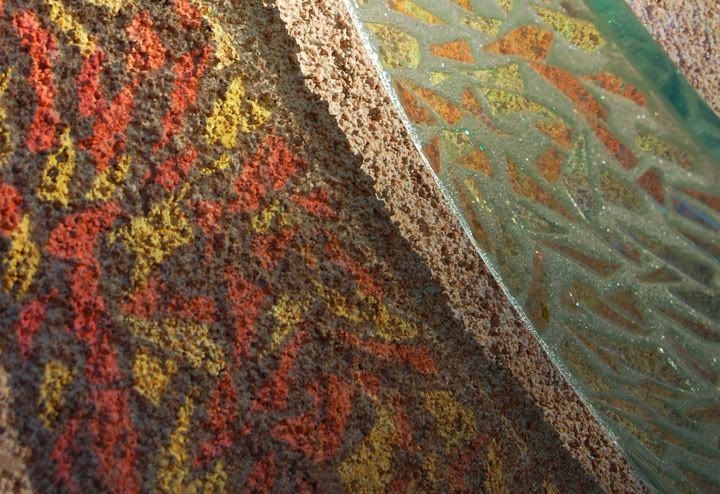 Colorful reflection and glass wall art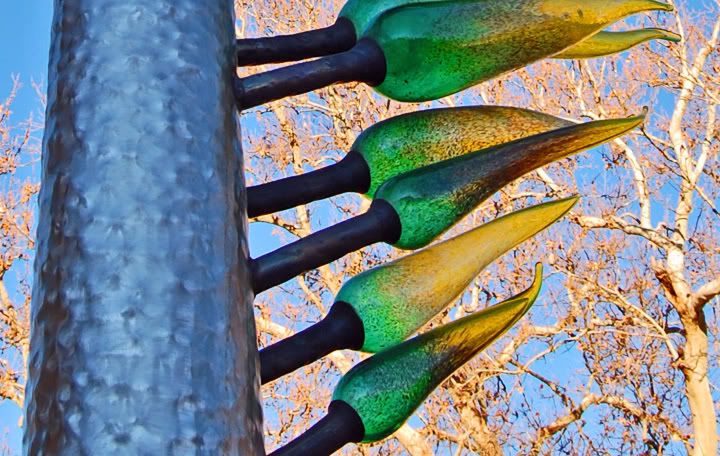 Some interesting looking metal and glass sculpture
But I just enjoy walking through Tlaquepaque, having never been to Mexico, I can walk around this make believe village and pretend I'm south of the border. The architecture is quite beautiful and I'm amazed at all the attention to detail. I love art and to me Tlaquepaque itself is art. I've actually never even gone inside any of the stores or galleries, I'm more interested in the structures themselves and all the unique details.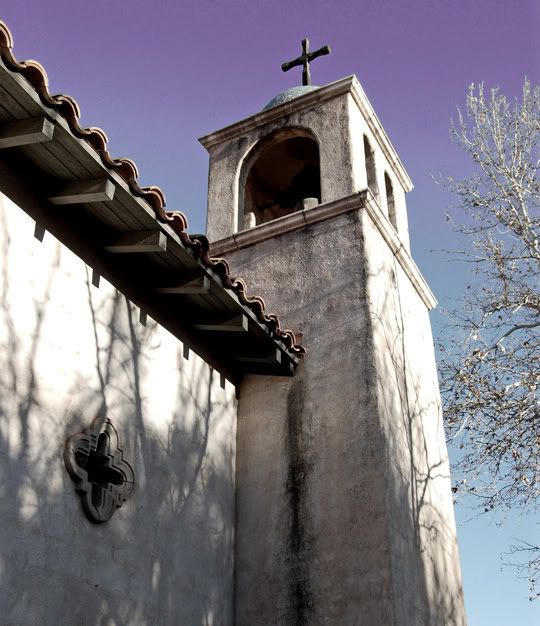 A building that looks like a church or chapel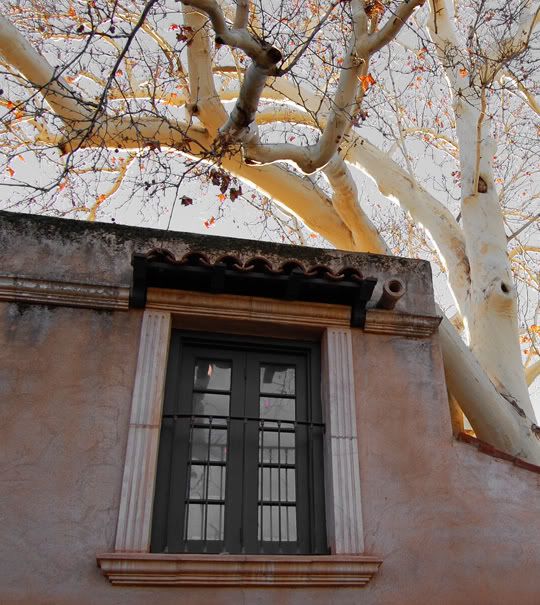 Sycamore tree and building
Looking through a gate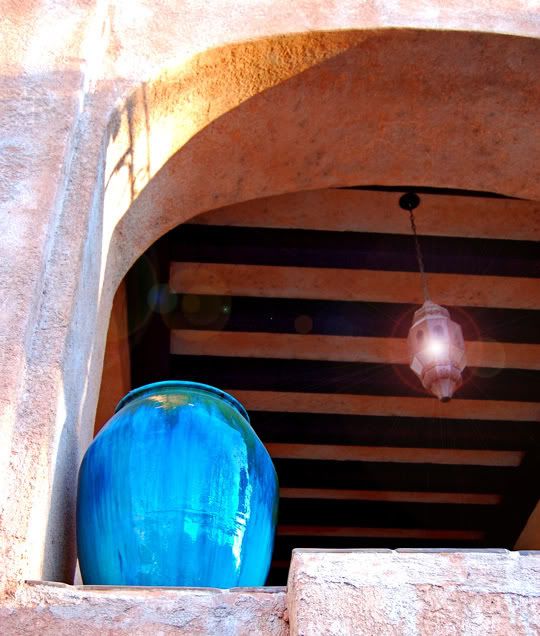 A pot on a ledge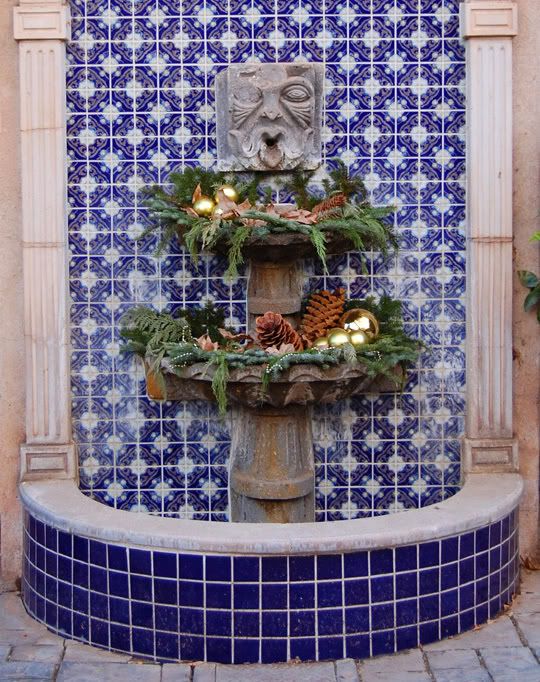 A decorated fountain
A pot underneath the stairs

Colorful tiles on stairs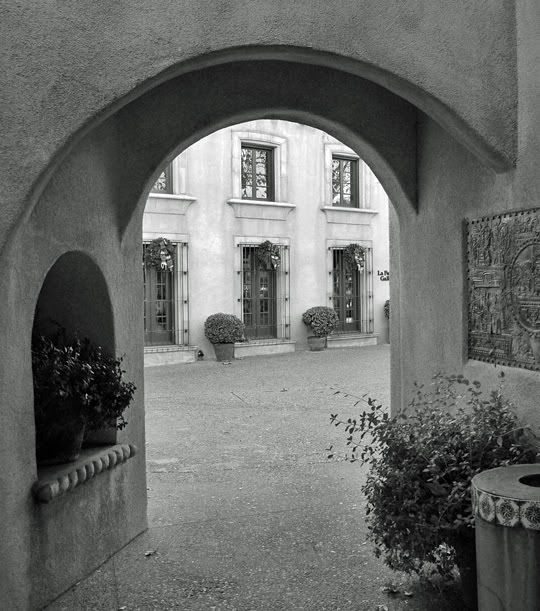 A walkway in between buildings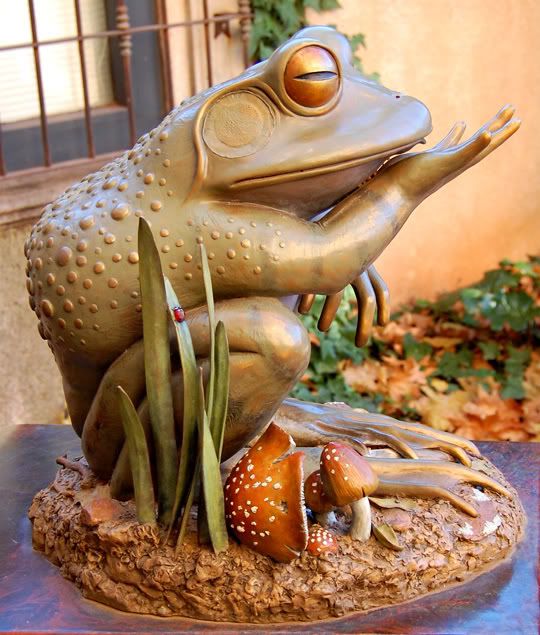 A frog statue blowing a kiss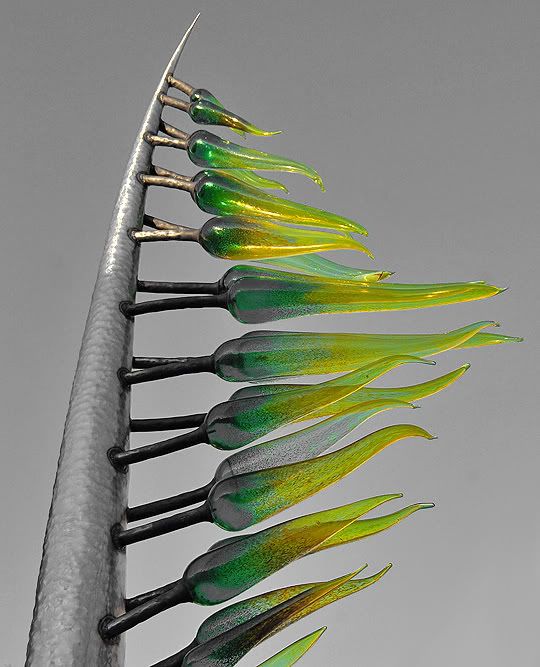 Another shot of that interesting looking metal and glass sculpture, I really like it
Some of the photographs in
this post were enhanced or
manipulated using photoshop.