The day started so innocent, just a trip to the store. Mike needed to go to REI to see about a new sleeping bag. The REI Nooksack +35 degree bag he bought a few months ago wasn't working out for him, it was way too tight. He ended up exchanging it for a Kelty Light year +20 degrees, which is more roomy. REI is excellent for returns and exchanges, if you're not totally satisfied with something, you can exchange it even months after the purchase.
There was a sale going on at REI today and we ended up looking around. There has been something we've talked about doing, you know, in the future, we weren't going to pursue it right now.
But there was no harm in looking and trying to see which ones we would want. So we talked to a couple that was shopping at the store, who just returned from a 4 day backpacking trip at Yellowstone raving about their Gregory packs. Then we got fitted for our packs, we tried many different brands and styles. Before we knew it we were standing in line and purchasing two Gregory packs.
We left the store with our new packs and a destination for our first ever backpacking trip.
Tomorrow we're going backpacking!
My Gregory Deva 60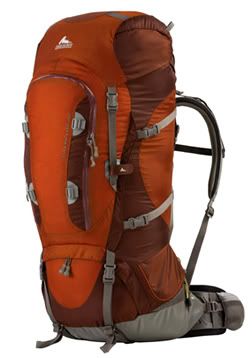 Mike's Gregory Palisade 80