I was meeting Mike at the Needles Overlook at 7PM. But I still had some time left. After I got done with North Creek Road I decided to have a closer look at Wilson's Arch located on highway 191 just a few miles North past the Needles overlook Road.
Wilson's Arch is 91 feet wide and 46 feet high. I decided to climb to the arch itself. There was no specific path to the top, over the years the sandstone has turned to sand since so many people climb to the arch. There were at least 10 people climbing up there while I was there.
The view from the top was really great.
Parked at the bottom of the Wilson's Arch
Climbing up to the arch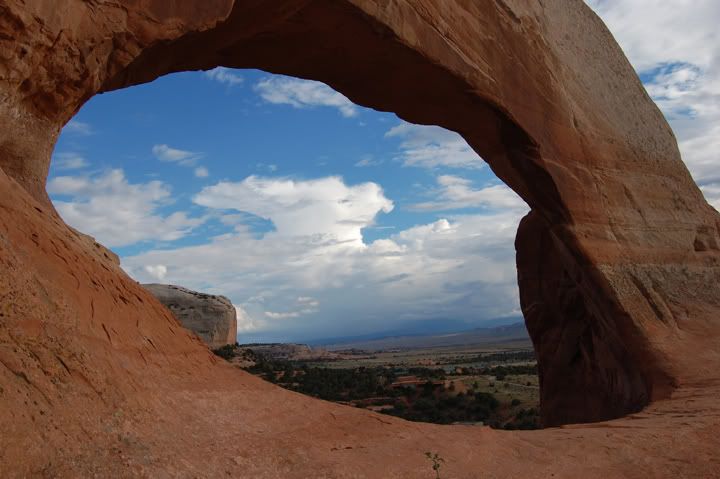 Standing on the arch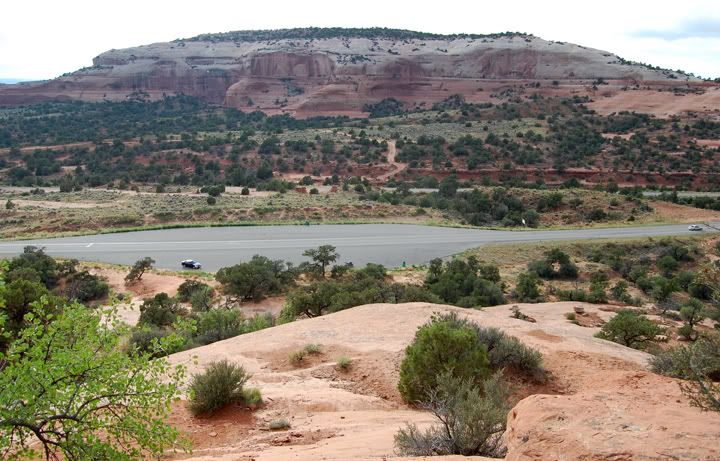 Looking down at highway 191 from the top of the arch
After climbing back down I took off to the Needles Overlook. The Needles Overlook Road was 22 miles long one way, it started at highway 191 and ended at the overlook. The pavement was not twisty, actually it was really bumpy and torn up. The scenery wasn't all that magnificent either. I only saw two cars on this road. I bet not too many come this way.
When I got to the end of the road and parked the bike at the Needles Overlook parking lot next to Mike's Tiger I was treated to a splendid view of the canyons below. The 22 miles to get to the overlook was totally worth it, there was no one here.
Parked at the needles overlook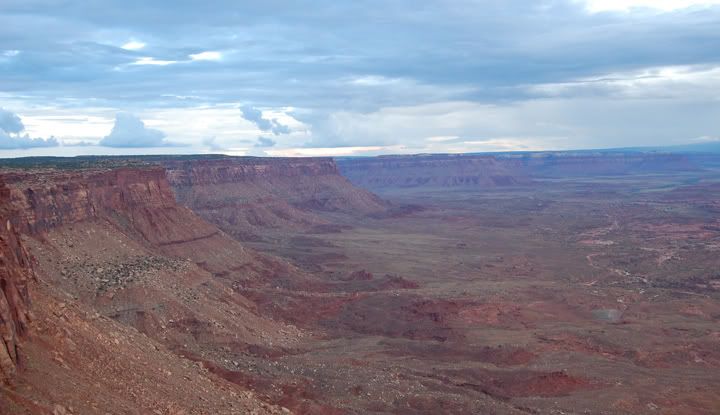 The view from Needles Overlook
There is a dirt road down there

Mike on the Needles Overlook Road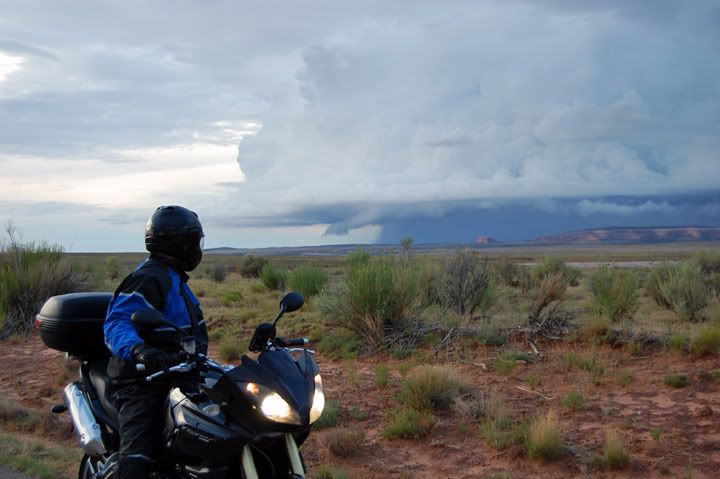 A big storm building in the distance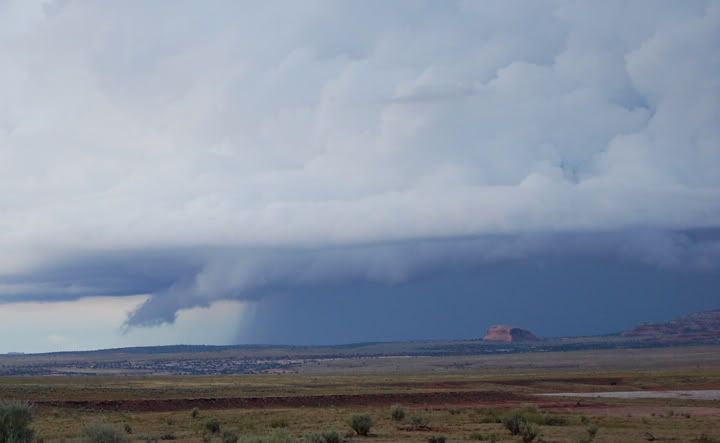 Storms are so cool in the desert
At 8PM we decided to head back to Monticello. There was a storm brewing near by and it wasn't the only one. We managed to get away from that one but got sprinkled on just a bit outside of Monticello.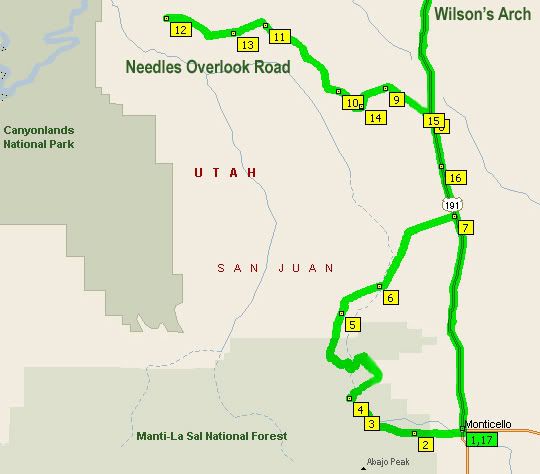 My 125 mile route today: N. Creek Rd. to 211 to 191 to Needles Overlook Rd.