We woke up to rain. West of Monticello the Abajo Mountains were hidden by clouds. In the early afternoon the rain had stopped but the clouds continued to cling to the mountains. Since we were leaving Monticello in two days and tomorrow we wanted to do laundry, today was the last day to do some exploring of this area.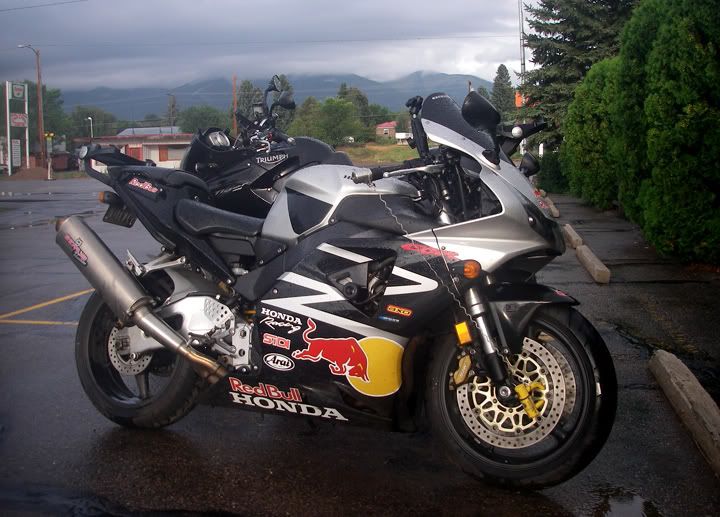 Rain clouds over the Abajo Mountins
I wanted to ride RT 95 southeast of Blanding, UT, one of my favorite roads but since it was raining I decided to do a shorter ride.
There is an abundance of great roads around Monticello, many paved and even more unpaved. For some reason instead of looking for new roads to ride I really wanted to ride North Creek Road again which ran through the Manti-La Sal National Forest. When we rode North Creek Road on Monday we were a bit rushed and didn't stop to sightsee until we reached SR 211.
At around 3PM I headed out. As I climbed in elevation on North Creek Road I found myself surrounded by clouds. There is a huge scenic pullout on this road that overlooks Canyonlands. I parked the bike there and just watched the clouds floating past the mountain and past my bike. It was surreal. I hadn't seen any vehicles on this road today, I had it all to myself. After what seemed like a real long time, it was time to continue but before I could get on my bike I heard a noise from far away. The noise was getting louder. It took me a minute to identity the noise. It was a motorcycle. Now louder, clearer and closer, it wasn't just a motorcycle, it was some kind of thumper. A bike came around the corner, then a second one and a third one.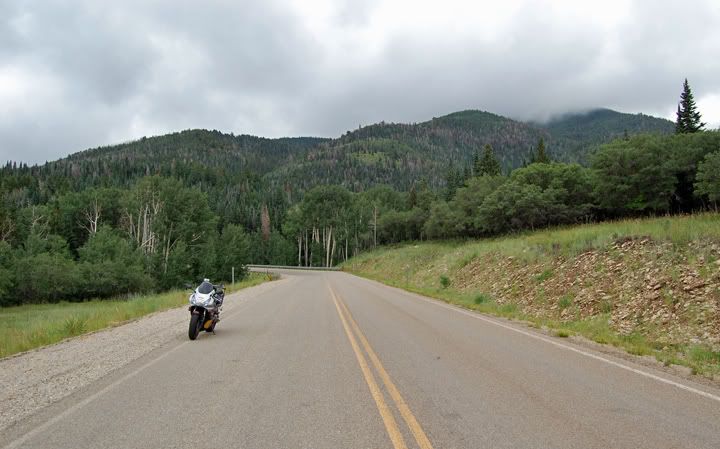 North Creek Road
In the clouds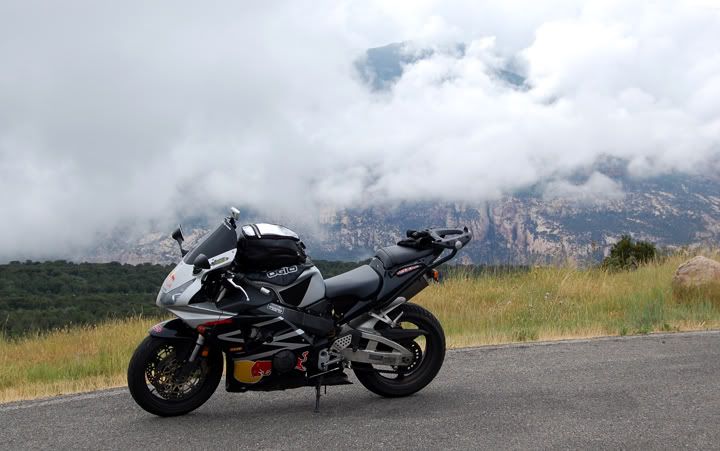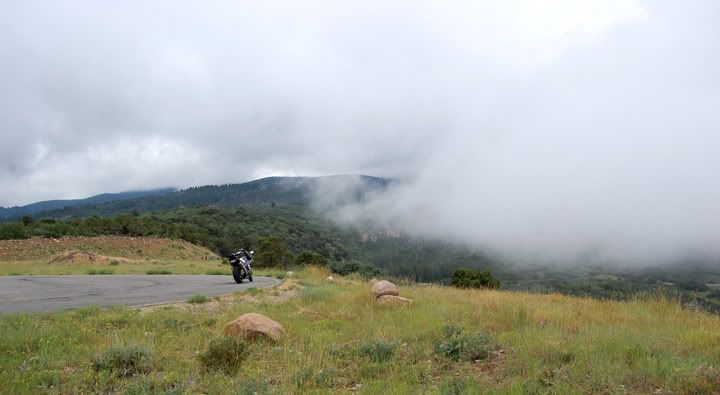 I got on my bike and headed further down the road. The views from this road were great. On this side of the mountain the road was wet and it was still drizzling.
This road is great and I'd highly recommend it. Start in Monticello take 200 St. to Abajo Dr. to N. Creek Rd. Stay to the right and you'll end up at SR 211.