The Green River overlook is just one of many scenic overlooks in Canyonlands National Park Island in the Sky district.
Since we were camping in the park we were within a walking distance of the Green River overlook which sits at 6,000 feet in elevation.
We spent quite a bit of time here. The views were amazing, like no other place I've ever been to. It almost felt like we were on another planet. This landscape is so strange, yet so beautiful. And there weren't too many people here which was nice.
Rain falling over the canyons
It was a bit windy at the edge of the canyon with the storm coming straight for us
Watching the storm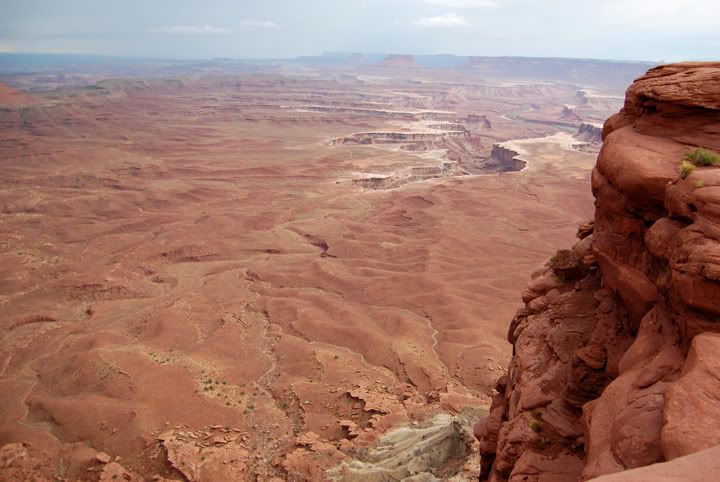 A huge boulder perfectly balanced on the edge of the cliff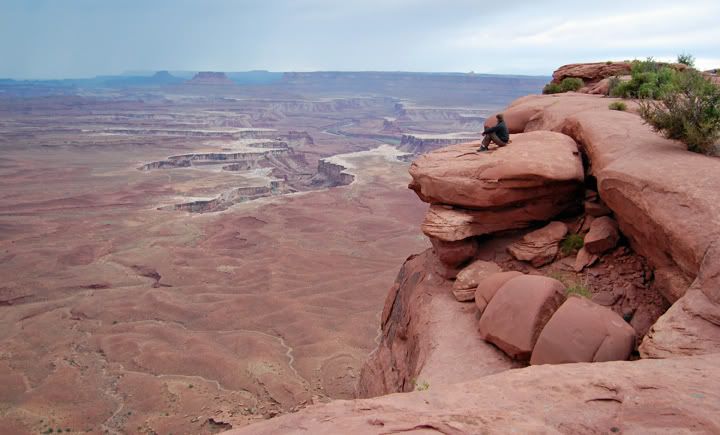 Two rabbits in Canyonlands