I watched the sun come up over the mountains from the deck. At 8AM I decided to go exploring. My first stop was the local jack In The Box and more French toast sticks. The morning was cool, in the 40's but just a few hours later it was already in the mid 70's.
Now that it was warm, Candice, Daniel and I were going riding. Since the house is located on a mountain, and the road down is crested and steep, I couldn't find a good place to take off on the YZF, since it was taller then the Ninja 500, I couldn't get enough of my foot down on the ground. The gixxer was a lot lower, but it was also a lot heavier, but I could flat foot it, so I rode that bike and Candice took the YZF.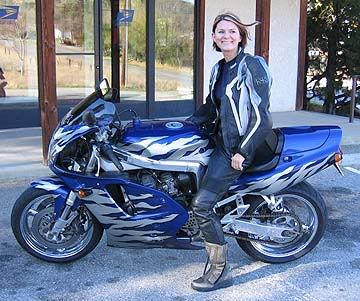 Riding the gixxer
The first section of the ride was the Tehachapi Loop, where the trains loop around, Tehachapi is known for the trains and the wind mills. Unlike yesterday, today the winds were blowing and the windmills were spinning, but I didn't notice the wind on the bike at all.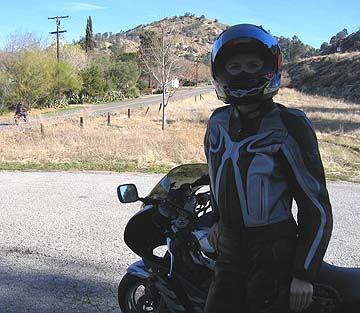 In Keene, CA at the end of the Techachapi loop
We didn't have to go very far to find good twisty roads, Woodford Tehachapi Rd is just around the corner from the house. It's a very scenic road with elevation changes and constant medium turns, nothing tighter than second gear. We rode it in both directions and traveling southeast is a bit harder, since most of the turns are blind.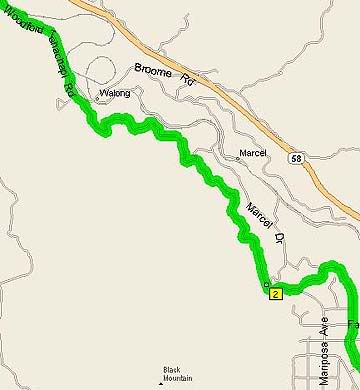 Part of the Techachapi scenic loop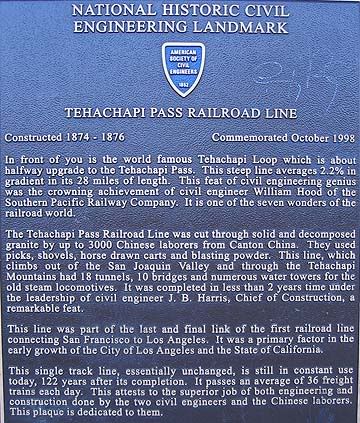 The Techachapi train loop
The lunch spot was the touristy Apple Shed in town, it was so far my favorite meal. I ordered a cashew and chicken salad with melted American cheese on English muffin with potato salad on the side. There were so many delicious things to choose from on the menu.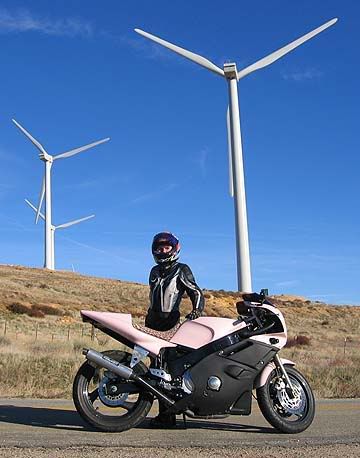 Me, the YZF and Big windmills on Cameron Road

After lunch Candice and I switched bikes and I rode the pink YZF. It was more comfortable than the gixxer and lighter, I could reach the ground with the balls of my feet, just like my bikes at home.
Banducci Road
Woodford Techachapi Road
Covered bridge in Stallion Springs
We took Cameron road off 58, then Candice led us though a bunch of other great roads. Cameron Road and Tehachapi Willow Springs Road have tons of windmills.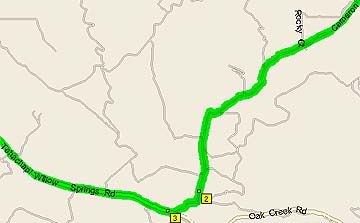 Techachapi Willow Springs and Cameron Roads have the big windmills
They were all great roads, with wonderful curves and very scenic.
We spend most of the day riding, got back home right before sun set. Christmas eve dinner included pizza and cupcakes.