I'm not in to shopping for clothes but once a year I'm forced to buy a dress for the company x-mas party, this year was no exception. I'm cheap when it comes to clothes that I might never wear again, so I was ecstatic when I found a dress originally priced $268 discounted to $39.99 – yes, $39.99 for a freaking elegant dress. Not only was it a nice dress, but it was also in one of my favorite colors, burgundy and it fit me just perfect.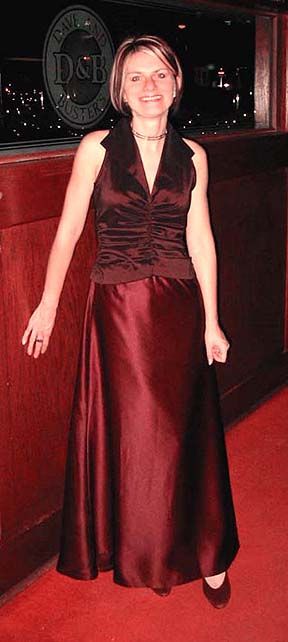 But something wasn't right. My hair needed updating, I hadn't had a trim in almost two months. I'm also not one of those chicks that hangs out at the salon. I actually hate to have my hair colored and cut, it usually takes forever and costs way too much, but it has to be done. I decided to go a bit wild this time and wanted for my hair to match my dress. The colors, three of them: blond chunky highlights, red-burgundy low lights and over all dark warm brown color.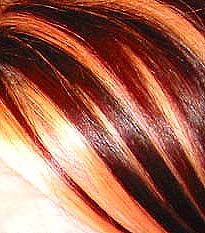 Four hours later the hair was done and I really like it. So I guess I have a new look.