I was on the road by sun up. Since I had to go through the town of Mojave, I decided to take Cameron Road and check out the windmills again.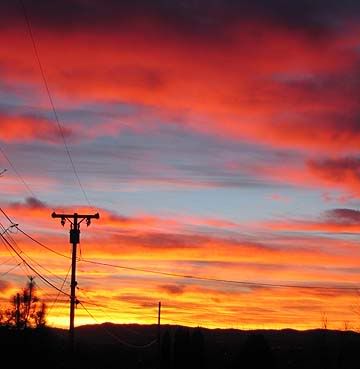 Sunrise in Techachapi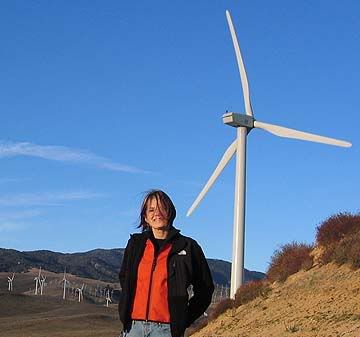 Windmills off Cameron Road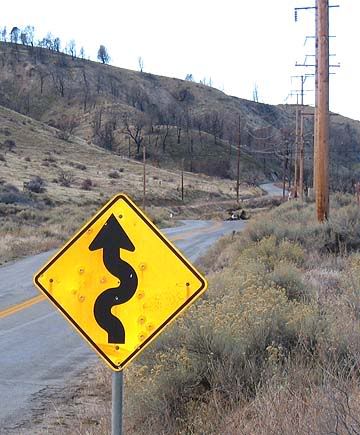 Cameron Road
Dirt road to the windmills
My rented econo-box going on the dirt road to the windmills
I'm just so fascinated by these things and these particular ones are huge. The road that goes up to the windmills was a dirt road, it was fun tearing around in the dirt in the econo-box.
It's windy here

There were no cars on the road at all until I reached Palmdale. I took back roads all the way until close to San Bernardino.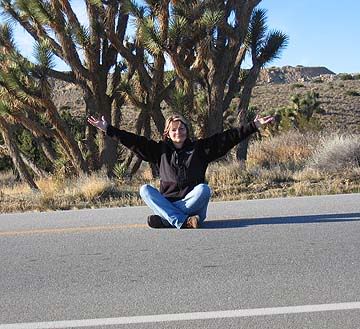 Empty roads on Christmas Day near Mojave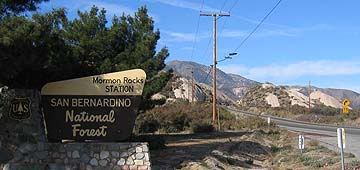 138 through San Bernardino Forest
Now I needed to get going faster if I was going to make it Phoenix for dinner. I-215 and I-10 had moderate traffic, at times heavy, the cops were out too. Past Indio the traffic thinned out and it was this way until I got to Phoenix. The temperature outside was now in the high 70's and I needed to crack the windows open to cool off, since I didn't think to bring any short sleeve shirts.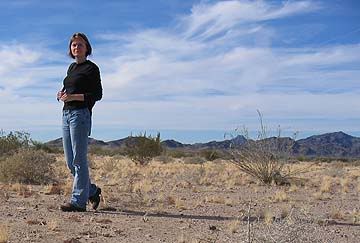 Arizona desert
The only problem with traveling by car on a holiday, everything is closed. My breakfast consisted of a muffin from a gas station, I skipped lunch trying to finish up the 460 mile drive.
I arrived in Peoria, AZ at my friend's house at 4PM Phoenix time, since Arizona doesn't use daylight savings time, I lost an hour today. But I made it just in time for Christmas dinner. My friend Angela and her husband bought a house and were moving in two days to Mesa, so the house there were currently in was all packed up in boxes. After dinner we watched a couple of movies and I retired to the living room sofa for the night.