Angela and I went to Starbucks in the morning to have some alone chit chat time, then back at home she made a huge breakfast. By 11AM I was on my way North on I-17. Traffic was stop and go for many miles. After a while the traffic got better. I stopped at a rest stop, the line to the bathroom wrapped around the building, there was so many people here. I got back on the interstate and stopped at a McDees for bathroom. I was also hot in the car, the temperature was in the low 80's, so I grabbed a milkshake to cool off, which was going to be my lunch.

Cherry Road
Earlier I looked on the map and found an interesting looking road, it was a dirt road but looked nice and twisty on the map. Cherry road which runs between 169 and 260 was a nice break from the interstate and there was hardly any traffic on it. It started out just OK off 169, but got better and better as I got closer to 260. Tight hairpins, nice switchbacks, elevation changes and wonderful scenery and dirt, dirt and more dirt. It was pretty windy up there too, the econo-box got really dirty really fast inside and outside, but it was so worth it, sliding that thing in to turns was fun, and I wouldn't do that in my car, that's what rentals are for.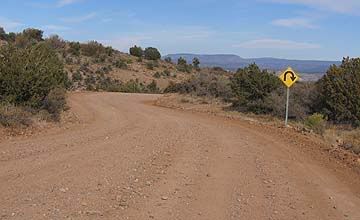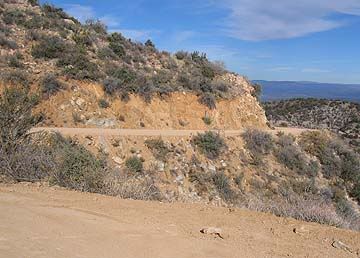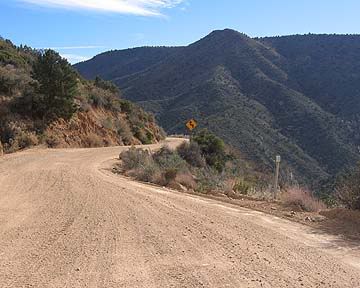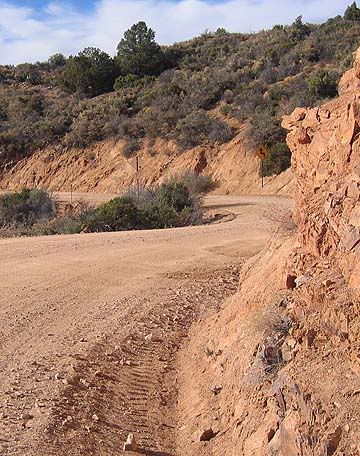 Cherry road twisties and views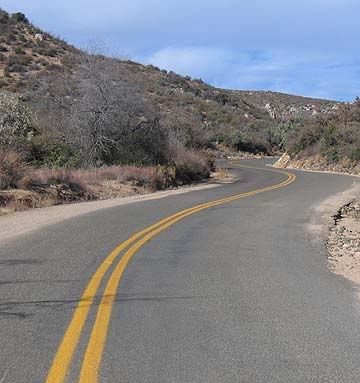 A small paved section of Cherry Road near Cherry, AZ
I had way too much fun and took longer to get though it than originally I had planned, it was relatively a short road. I got back on I-17, I took the exit for 179 to Sedona. I've been though here so many times but never had a chance to hike up here among the red rocks. By the time I got a park pass it was already getting late, Sedona was an expensive town and I was curious to see how much a motel room was, there was a motel close to the park, it looked a bit better then the other places that probably cost less. Sedona views motel on 179 turned out to be only $61 per night. I decided to stay the night here, so I could hike today and tomorrow.
Sedona, AZ Red Rock hiking trails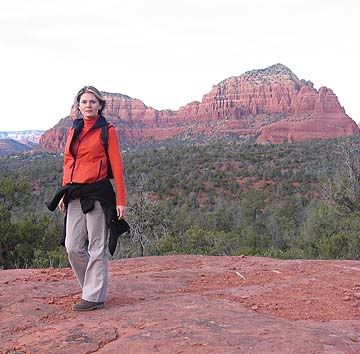 The room turned out to be really nice with views of red rocks. I checked in and hit the trails immediately. I had about two hours of sunlight left. The temperatures were still in the mid 60's up here, but the sun felt warm. Soon the sun was already moving behind the rocks. What I enjoy even more than hiking is climbing boulders. The trail I was on was empty of all people, when I got close to one of the red rocks I decided to climb it. This one was small, but the views from the top were still spectacular.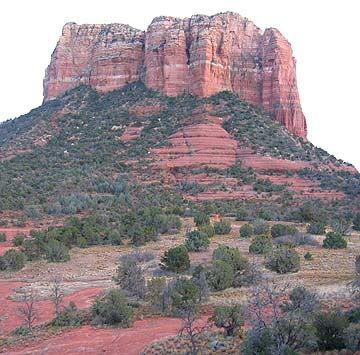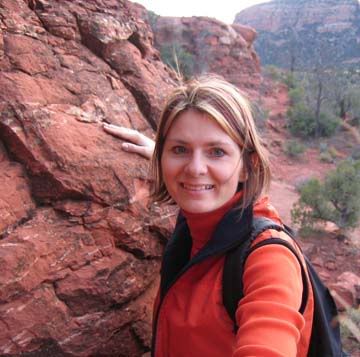 Climbing some red rocks
For dinner I drove over to 89A and found a Mexican joint called Mayan Tacos. I ordered a chicken taco and a crab and shrimp tostada. I was hungry and the food was good.