Today was the
5th Annual European Motorcycle & Scooter Concourse
at Corse Superbikes (www.corsesuperbikes.com) just north of Milwaukee, Wisconsin, two hours by interstate from my house.
I left the house at around 7AM and met Mr. Squidward (Scott) at an oasis off the toll way at 7:30AM. There was a bit more traffic than I would have hoped for and it was pretty warm already too. The high temperature today was going to be in the low 90's. I grabbed some gas while there and filled up my platypus with free water from the water fountain since I forgot to do that at home before I left, all that took about half an hour, the place was packed. We continued on the interstate heading north, there was some construction near Milwaukee, not too bad.
We arrived at Corse Superbikes around 9:30AM and parked our bikes in the lot. It was still early and people were just getting there. A girl came up and asked us if we wanted to enter our bikes in the contest, I just looked at her with confusion. My ST3 was filthy and it's no show bike.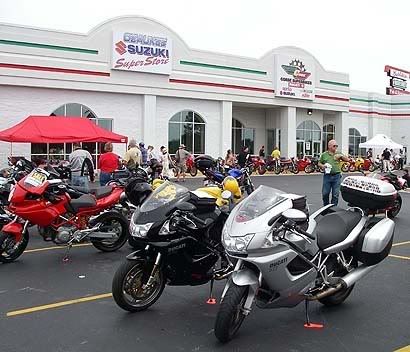 Mr. Squiward's ST4s and my ST3

Mr. Squidward had his Ducati of Illinois club shirt on and we immediately were given the grand tour of the dealership, including the shop area and dyno room. This is a very nice place.
So much red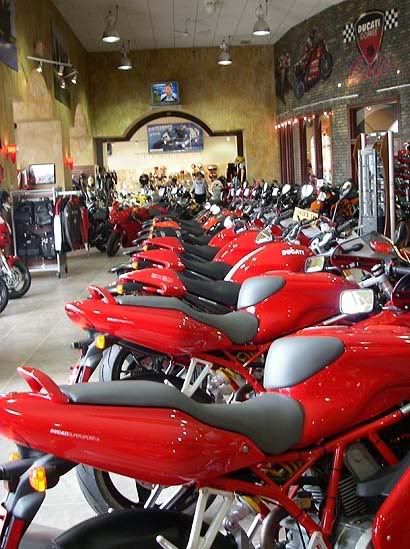 And more red

Adventure touring here I come

Back out side we went to check out the bikes that were entered in the contest. The attendees were allowed to judge, so I decided to give it a go. Then I realized why we were asked to enter our bikes in the contest, no one entered a Ducati sport-touring bike, shucks, had I known this was a category, I would have entered my dirty ST3 just for giggles.
No scooter or Ducati Sport-touring to vote for
Well, there were so many beautiful European bikes there, I'm only going to post some pictures of the Ducs.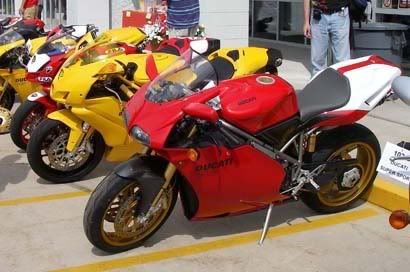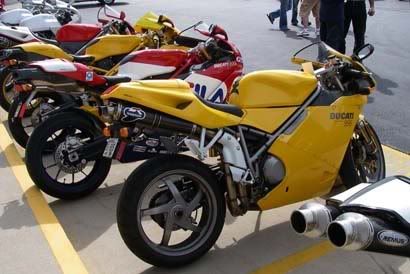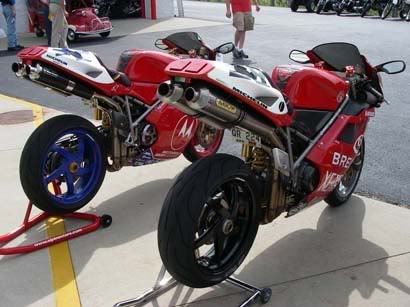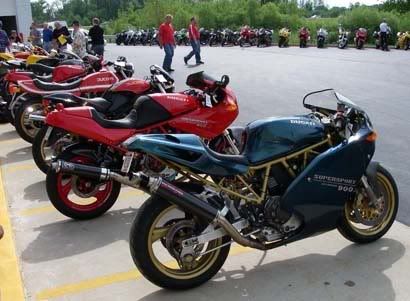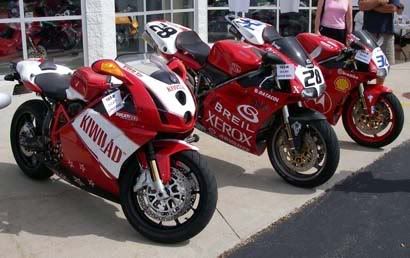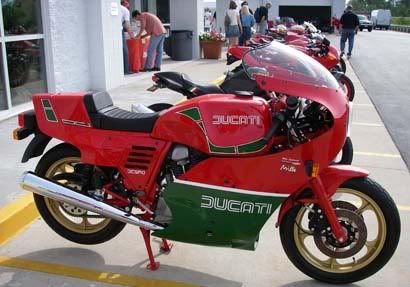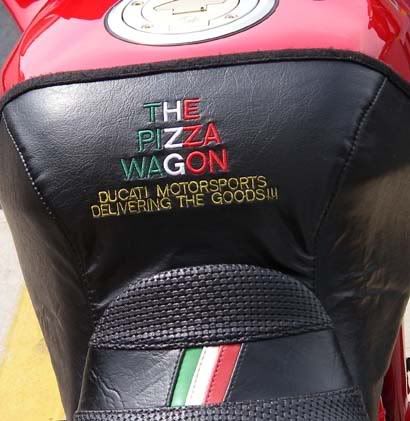 They had lunch catered in, so I ended up eating, it was a good and not overpriced. At about 1:30PM I took off. This was a good time, and I'm glad I got to see the dealership too.