Mounting Wheels on the 954RR
Peter swung by and we installed the wheels on the 954RR, that only took about an hour. The Honda is so much easier to work on compared to the Duc.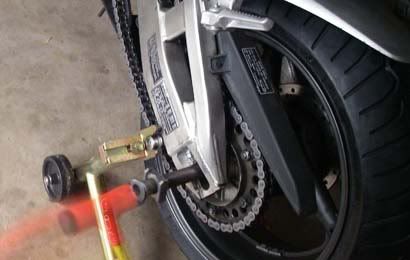 Getting the axel in on the 954RR
Packing the ST3 for the big trip
Today was supposed to be rainy (it actually never did rain). I intended to spend the whole day preparing the ST3 for the trip, packing, doing laundry and all that other fun stuff. I still needed to pick up a few things from REI and Wal-Mart for the trip also.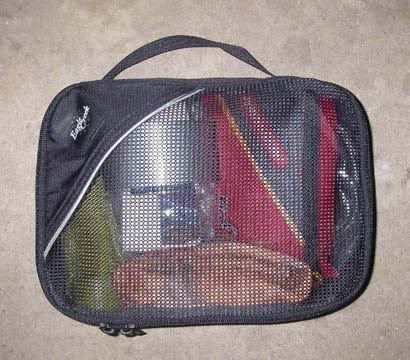 Eagle Creek Pack-It Half Cubes to keep stuff organized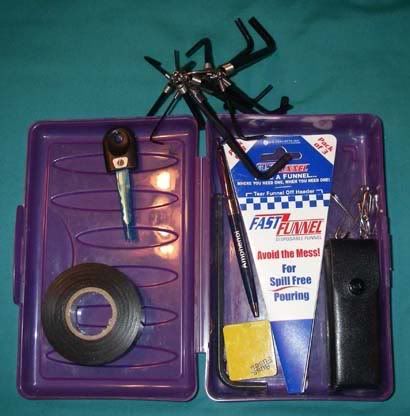 These plastic containers from Wal-Mart keep the smaller things organized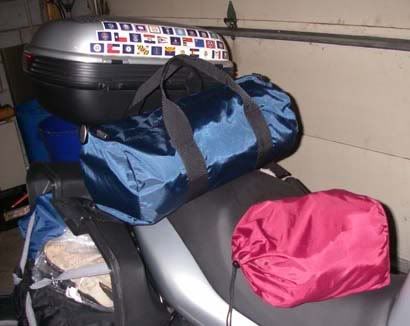 Blue Outdoor Products duffel bag for clothes, small Outdoor Pruducts draw string stuff bags for other misc. things