Some of the people from the Ducati club were heading to Elkhorn, WI this morning for the monthly Italian Moto Brunch at the Elk restaurant.
Some people were meeting up in the northern suburbs, out of the way for me. I met up with spaz666 (Joe) out in the western burbs. I lead the way on some back roads. We stopped at the Wave Café, on the door the sign said they were open but the door was locked and there was no one around. Hmmmmmmmmmmmm. I hope my favorite motorcycle coffee shop isn't going out of business.
Trumpet and Duc at the Wave Cafe
Joe's Monster was in need of valve service so he took the Trumpet to the Italian Moto Brunch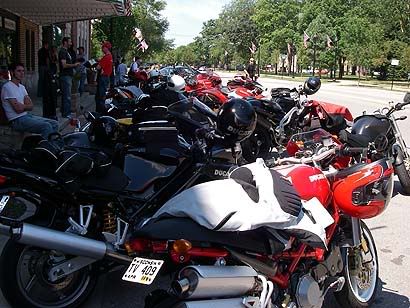 Bikes at moto brunch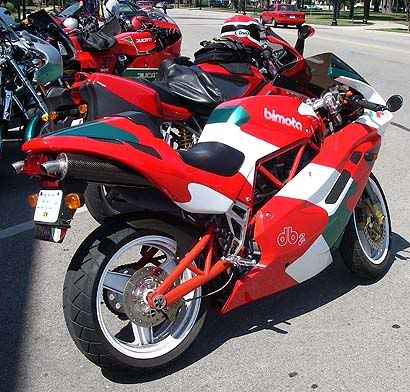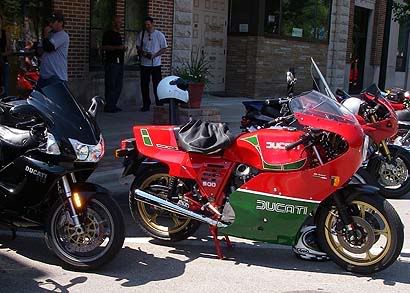 After moto brunch four of us took of in the direction of Chicago for a bit of a group ride.
2 Trumpets 2 Ducs