A few of my friends and I were invited to a party on a yacht. This thing was amazing. There was 5 bathrooms on this boat. The owners of this boat live on this boat year round, spending summers in Chicago and winters in Florida. This seven year old Broward was custom built from the hull up and was the last boat built in Saugatuck, MI before Broward moved their operations to Florida a few years ago.
Unfortunately the skies opened up as we were trying to find the dock and even with an umbrella I was socked. But the skies cleared up by the time we headed out on Lake Michigan for a little cruise.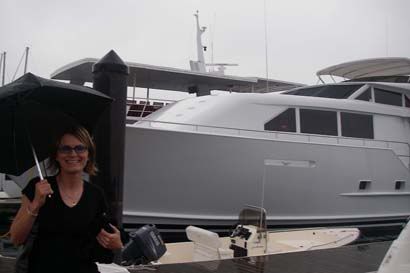 The Broward behind me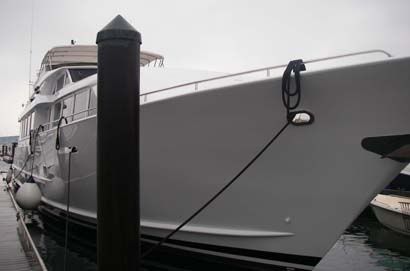 This boat was so big I couldn't get a picture of the whole boat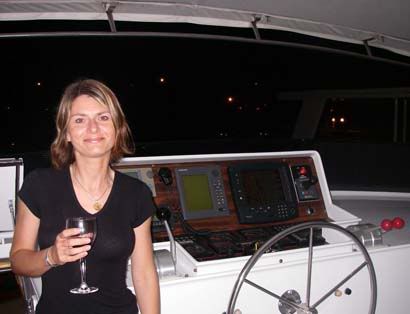 Now, that's a serious GPS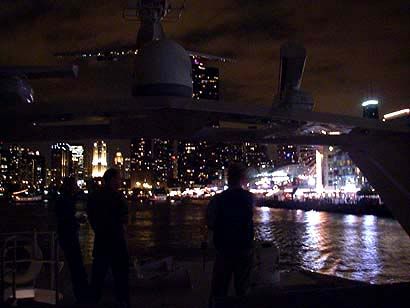 Chicago skyline from the boat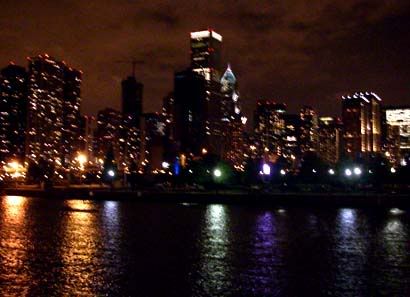 Beautiful Chicago at night

Navy pier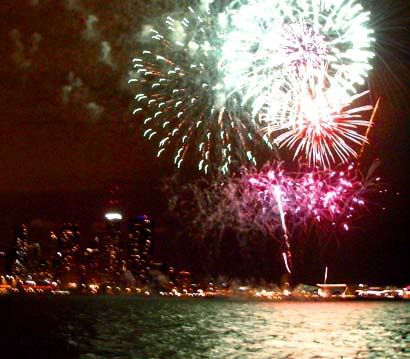 Every Saturday night during the summer months, the city of Chicago has some really nice fireworks.
My friends and I had a good time and we were the last ones off the boat.
I am not a big fan of motorized boats, but this thing was really cool.