After work my friend Peter came over to help me take the wheels off the ST3 and 954RR.This is the first time that I've removed the wheels off my bikes. The 954RR was straight forward, the Pit Bull stands lifted the bike up nice and height, and I had the right size sockets and wrenches to remove the axel nut and loosen up all the other nuts and bolts.
The ST3 was a different story, it was hard removing the rear wheel. The handy stand doesn't lift the bike height enough, and the fender and the exhaust cans are also in the way. I had a 30mm combination wrench to remove the rear axel nut, I didn't not have a 28mm socket or wrench to remove the front axel nut so we had to use a crescent wrench.
Let's back up a bit though, I didn't have a crescent wrench. Half way though the project Peter and I had to drive to Sears to pick one up. I've bought a bunch of tools over winter, the stuff that I thought I'd need, but I still didn't have everything. So I picked up a few things I needed, crescent wrenches, a rubber mallet, and a few kinds of pliers. The rubber mallet came in really handy.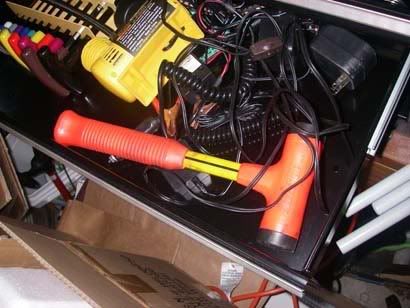 New rubber mallet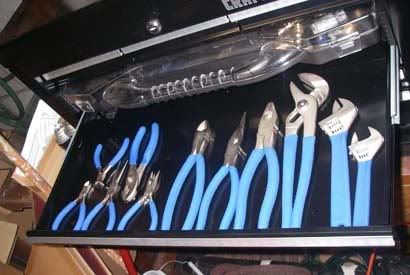 New crescent wrenches and pliers

The tire removal procedure goes something like this:
Lift the bikes on the stands
Rear Tire Removal
1. Loosen the rear axle nut
2. Remove the bolts holding the rear brake caliper (some bikes it's not necessary to remove the rear brake caliper)
3. Remove the axle
4. Loosen the chain adjusters, push the wheel forward , drop the chain
5. Remove the rear wheel
Front Tire Removal
1. Loosen and remove the axle bolt
2. Loosen the pinch bolts on the forks
3. Remove the brake caliper bolts/brake calipers
4. Remove the axle
5. Remove front wheel
After a few hours later both bikes were done. Thanks Peter!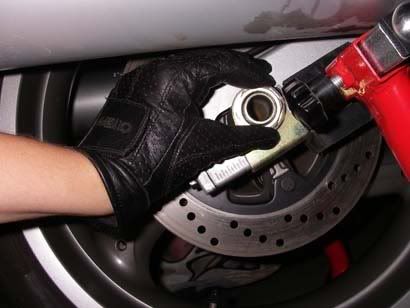 Removing the real axel nut on the ST3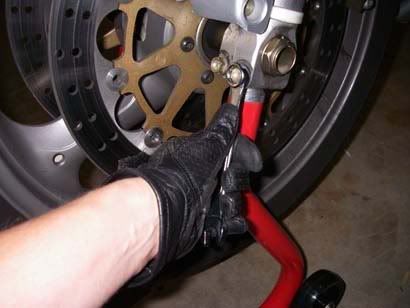 Loosening the pinch bolts on the forks on the ST3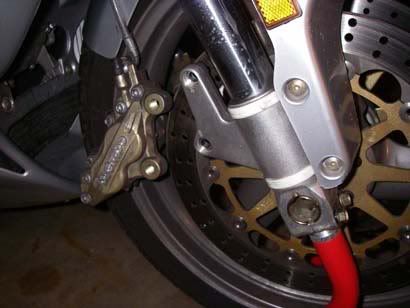 Removing the brake calipers
on the ST3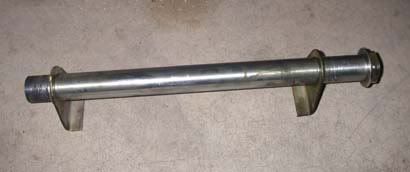 ST3 axel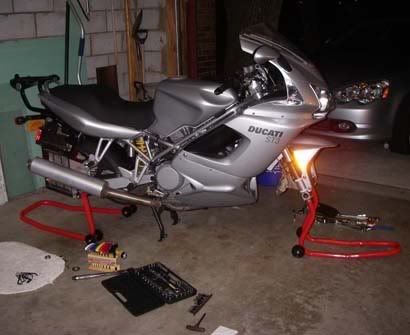 ST3 is done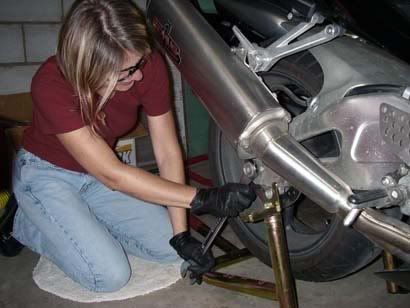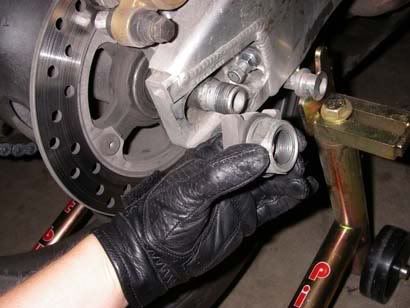 Removing axel nut on the 954RR
Loosening the pinch bolts on the forks on the 954RR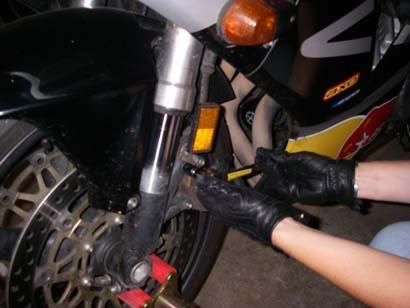 Removing the brake calipers on the 954RR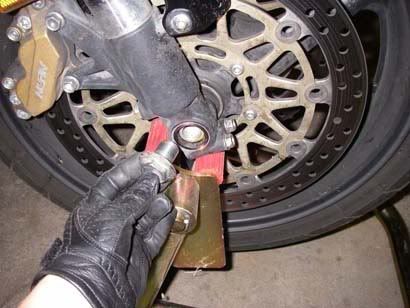 Removing the front axel bolt on the 954RR
954RR is done