I bought a new jacket to tour with. I wanted one jacket that would go from 40 - 100 degrees and this was the only one that I found that came in my size, was available in light gray and had a zip-in rain liner and a separate zip-in quilted liner.
After riding 250 miles in this jacket I just have to say that this jacket is way better then my Olympia Airglide, the textile material is thicker, the jacket doesn't flap around in the wind as much. Things that would make this jacket better is having two adjustments on each sleeve instead of one, making this jacket a ¾ length style, better for touring. Making it a bit smaller (This is a size 6/8, and it's the smallest size available). I could use a 4/6 instead.
The collar is a bit high in the back of the jacket but I got used to that in the first few miles. The venting is superb, a lot of airflow in this jacket, although not having a rear vent this jacket blows up like a balloon, it does stay cool inside and the air really does circulate especially when you unzip the sleeves on the top. It was only in the low 80's today so I didn't go all the way to the mesh jacket, I just unzipped the sleeves and chest bents.
Flex jacket all zipped up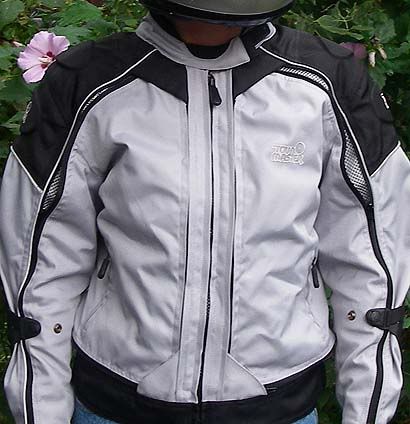 Sleeve vents unzipped
Chest vents unzipped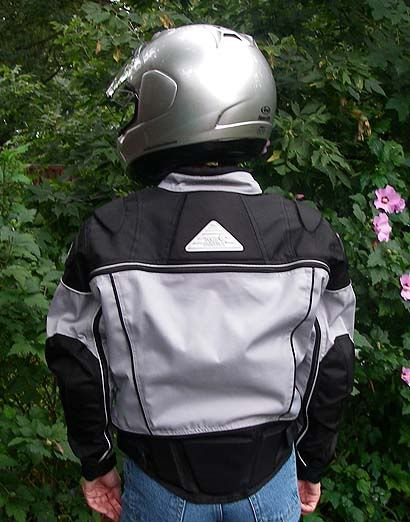 Back of jacket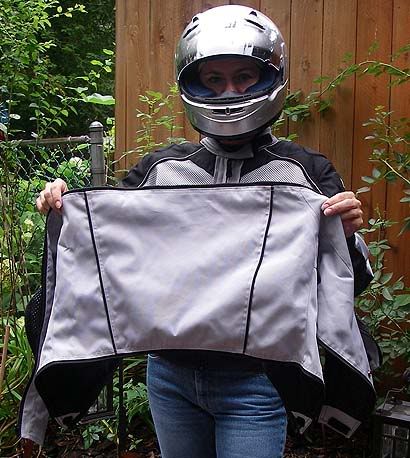 Top layer unzipped, comes off as one piece reveling a mesh jacket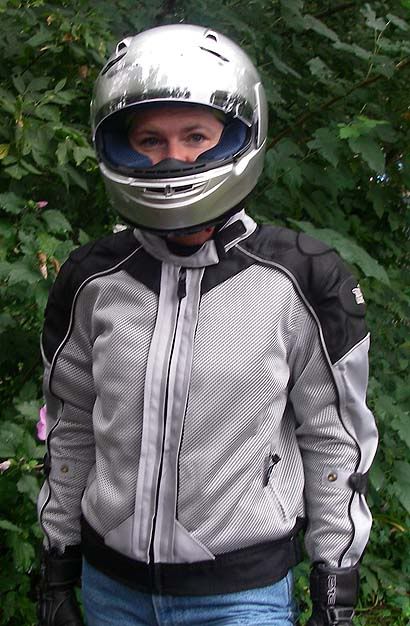 Mesh layer exposed
Back of mesh layer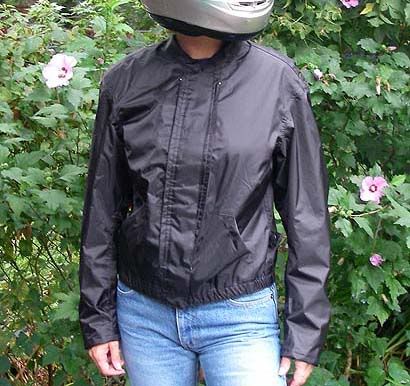 Zip-out rain layer can be worn separate as a wind breaker jacket with or without the zip-in quilted liner.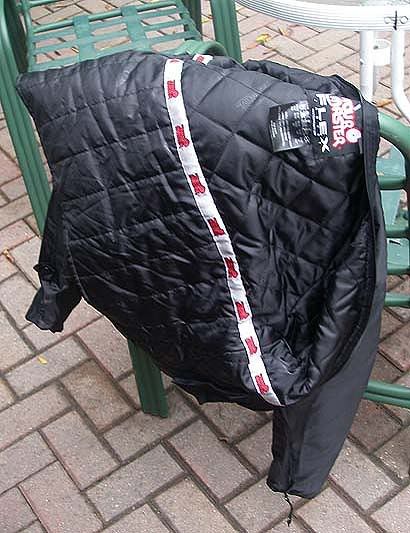 Zip-in quilted liner

So technically this is a 4 system jacket
1 - Mesh
2 - solid panels
3 - rain layer
4 - quilted warm layer
A really good concept for sure, I just wished this jacket was better looking and there was more adjustment for female waist line, this jacket even though sold as a woman's jacket looks like a guys jacket, with the adjustments on the hips. The zippers are kind of tricky to zip-into in the corners but not too bad, I rather take the time to zip the jacket up then to carry two jackets, a jacket for hot weather and cold weather, when I'm touring.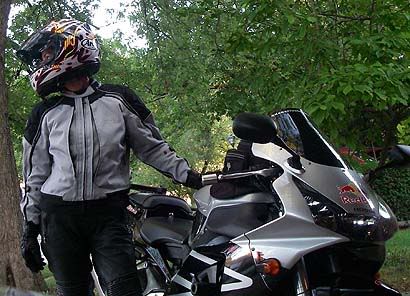 Styling in my new jacket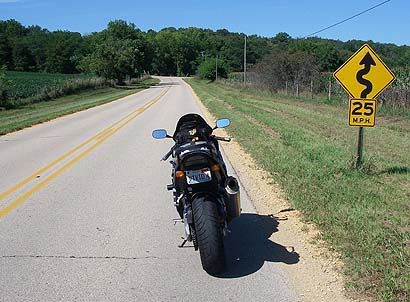 I even found some new twisty roads today