We woke up to overcast skies. Packed the bikes up with all the things we'd need for the showers when they opened at 8AM and rode over to Sunrise Point where we parked the bikes and started our hike on the Fairyland Loop Trail.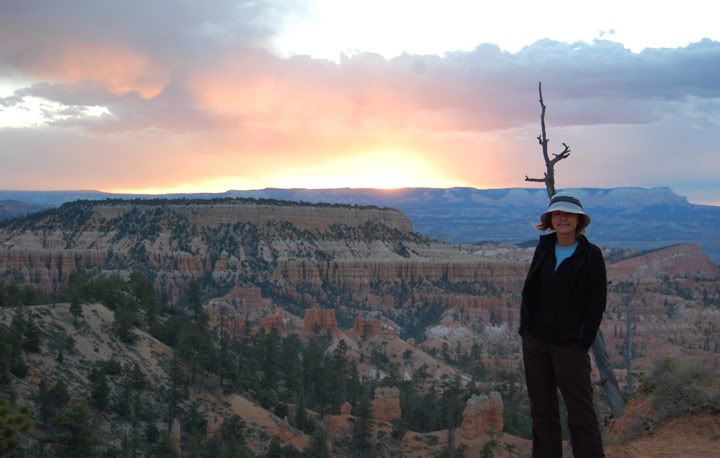 Sunrise at Sunrise Point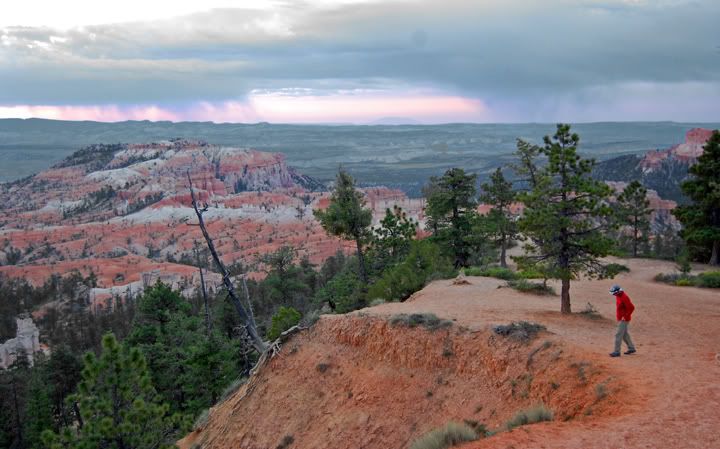 Rain in the distance at Sunrise Point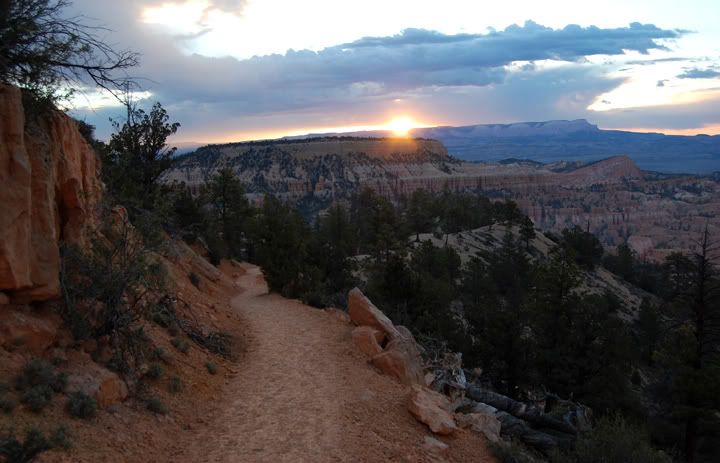 Hiking the Fairyland Loop Trail
The Fairyland Loop Trail is not as popular as the other trails at the park and since it was very early in the morning still we had the place all to ourselves. This trail is 8 miles long and considered strenuous. We didn't have the time to do the entire loop, we were only going to hike to Tower Bridge and back, approximately 3 miles.
Views from the Fairyland Loop Trail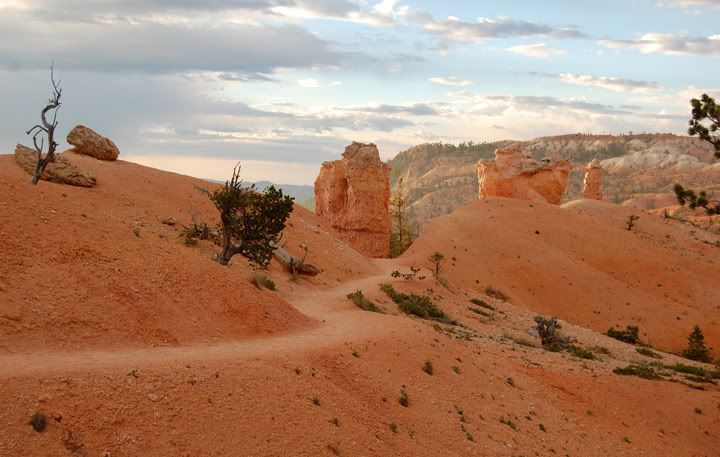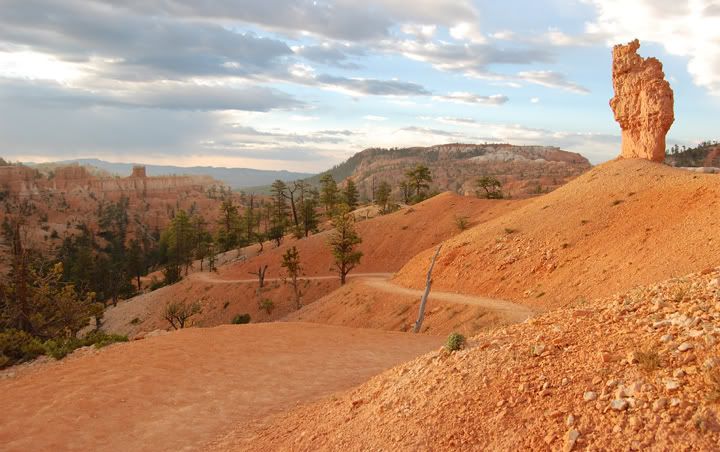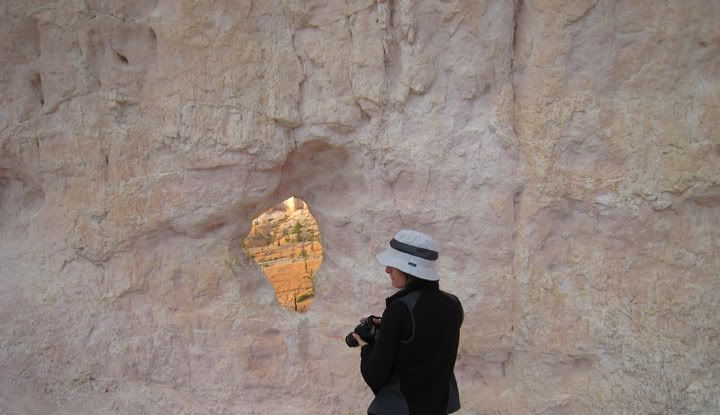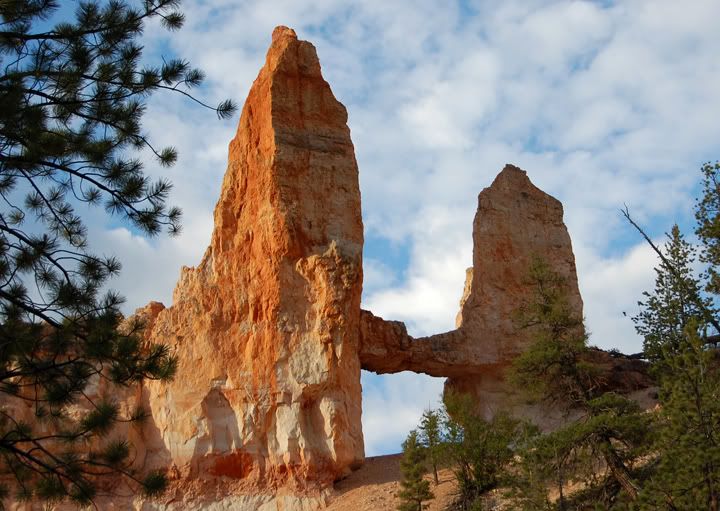 Tower Bridge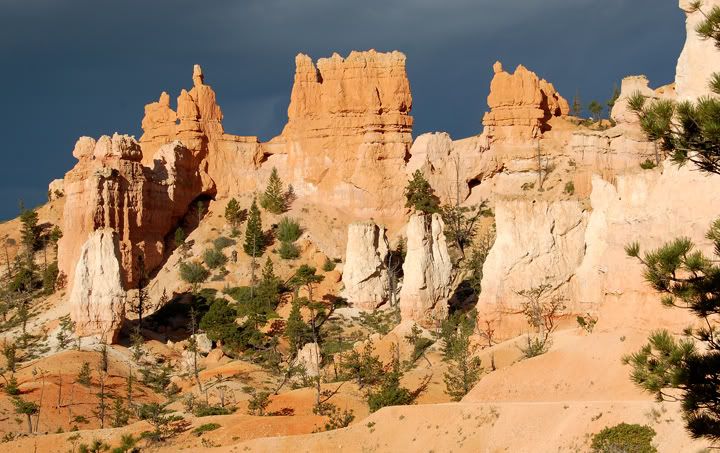 Dark rain clouds move in as we hike back to Sunrise Point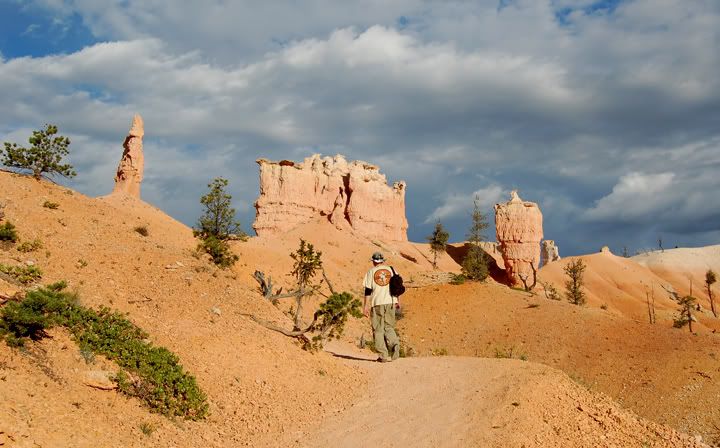 This picture and the ones below it I grabbed from Dalton's camera