After all the rain yesterday we woke up to a beautiful morning. Scott took off for Montrose to get a new tire and Sandy and I took off towards one of my favorite roads in this area. But before hitting the road we stopped at a gas station to put some air in our tires. Unfortunately the air hose ended up taking air out of my tires, instead of putting air in. Just couldn't make it work for whatever reason. Since I carry a small air compressor that plugs in to my bike's accessory plug, I ended up filling up my tires using that, but it took forever. Finally by 10:30AM we were on our way. We got on I-70 heading east and took the exit for 65.
Scenic Byway 65 travels up and over the Grand Mesa topping out at 11,000 feet in elevation, the largest flattop mountain in the world. The road climbs and descends the mountain on each side via switchbacks and the pavement follows the edge of the mesa for most of its length, with spectacular views of western Colorado.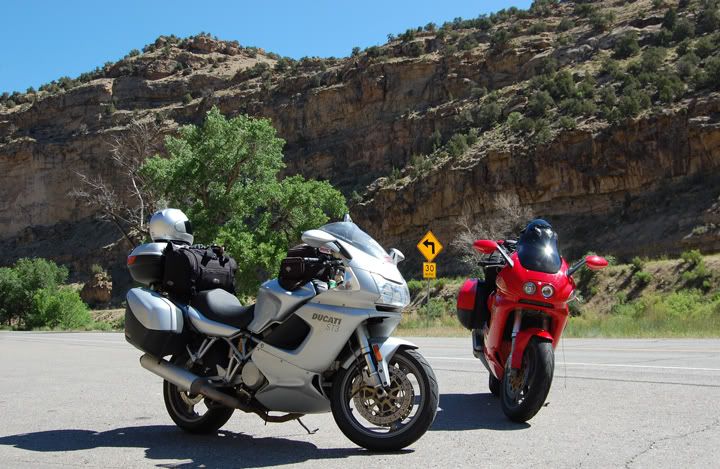 The bikes posing on 65 near I-70 on the north side of Grand Mesa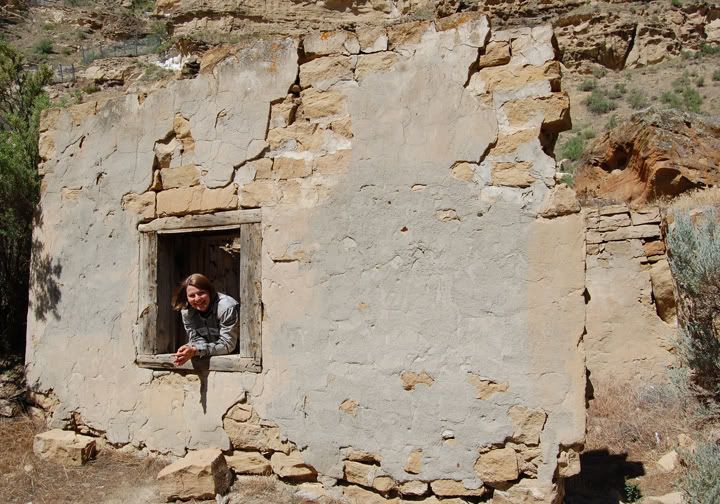 A cool ruin on the north side of 65

I've been on this road just one other time in 2004 but I rode it in the other direction, so this was going to be a new experience riding it from north to south. 65 is a great road with some spectacular views. From many vantage points we were able to see for miles and miles. The pavement was a bit choppy in places but not too bad. Traffic? What traffic! I'm sure on the weekends there is a bit of traffic on this road, but on this Friday morning there were only a hand full of cars and motorcycles.
Adding on some warmer layers near the top, I guess we travel light compared to some motorcyclists
Scenery from one of the overlooks
Posing near the top of the Grand Mesa

It was pretty cold at the top, we needed to stop and put on a warmer layers. As we started to descend down the mountain the amazing views were distracting me. The curves heading down the mountain were spectacular, but one mistake could easily make the bike go over the cliff's edge. In order to take in the views I had to slow down.
Fantastic views from the top of 65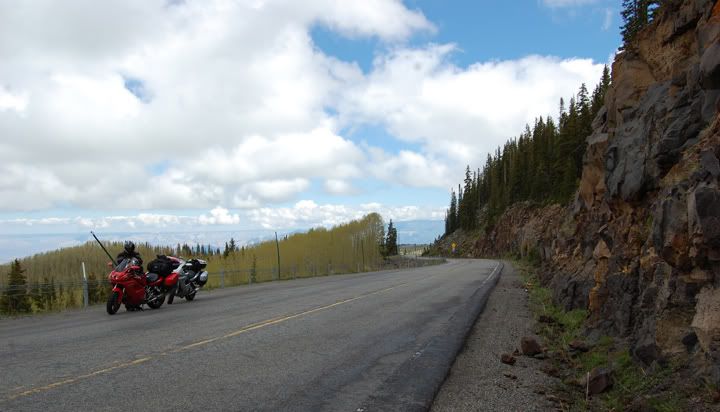 Stopping to check out a lake along 65
65 in the north reminds me very much of 141, high speed sweepers and rock walls
Some bumpy pavement at higher elevations
Heading to the top of the Grand Mesa
Some snow still clings to the rocks walls at these high elevations
I hope you're not scarred of heights, no guard rails here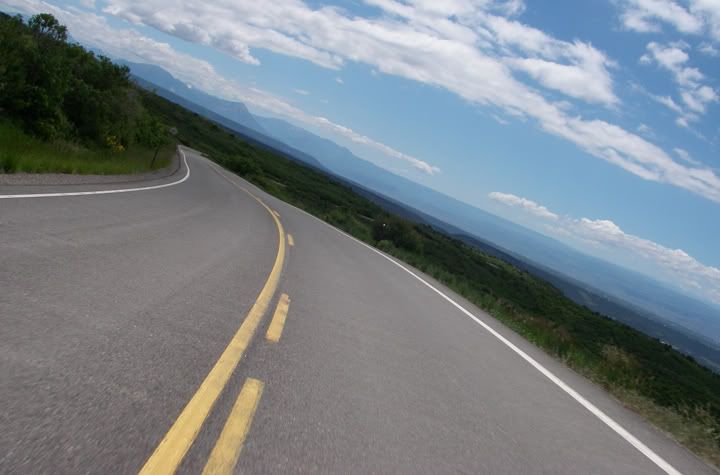 Heading back down on the south side of Grand Mesa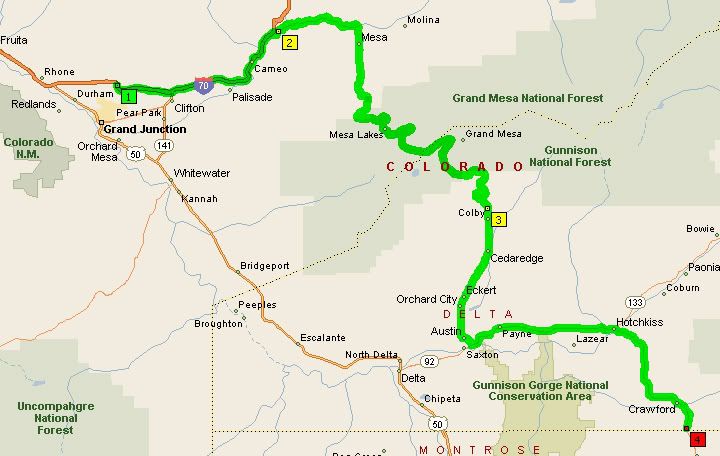 Our 106 mile route consisting of I-70, highways 65 and 92
After a 106 miles we arrived at Crawford State Park where we intended to grab a campsite. The original route called for 200 more miles of riding but we decided to call it a day and relax instead.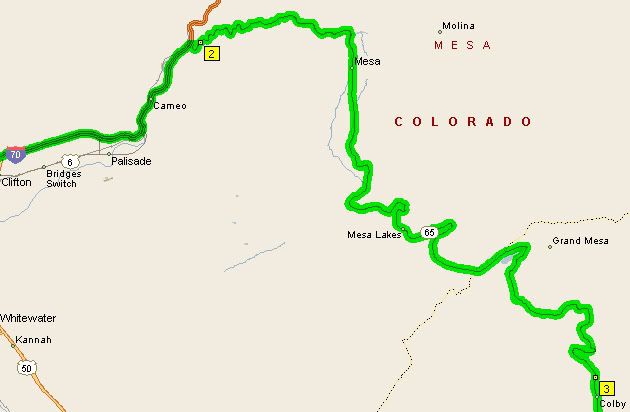 Grand Mesa Scenic Byway 65